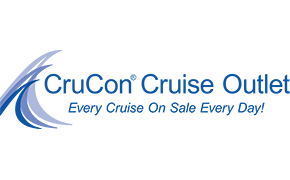 800-493-6609
4 Nights Bahamas
departing from Fort Lauderdale (Port Everglades), Florida
Cruise Line
Celebrity Cruises
Ship
Celebrity Silhouette
Departing
Mon, Dec 02, 2024
Return Port
Fort Lauderdale (Port Everglades), Florida
Ports of Call
Fort Lauderdale (Port Everglades), Florida | Key West, Florida | Nassau, Bahamas

Fort Lauderdale (Port Everglades), Florida
|
Key West, Florida
|
Nassau, Bahamas
Prices starting from
Inside

Oceanview

Balcony

Suite

$499

USD

$124.75

USD

per day

$549

USD

$137.25

USD

per day

$689

USD

$172.25

USD

per day

$2,381

USD

$595.25

USD

per day
Port charges of
$100
USD
included. Taxes and fees of
$148
USD
are not included.
Date

Date

Location

Location

Arrival

Arrival

Departure

Departure

Mon, Dec 02, 2024

FORT LAUDERDALE, FLORIDA

--

4:00 pm

Tue, Dec 03, 2024

KEY WEST, FLORIDA

8:00 am

5:00 pm

Wed, Dec 04, 2024

AT SEA

--

--

Thu, Dec 05, 2024

NASSAU, BAHAMAS

8:00 am

5:00 pm

Fri, Dec 06, 2024

FORT LAUDERDALE, FLORIDA

7:00 am

--
Click on a port for more information
General
Celebrity Cruises exists because we believe in opening up the world. We know that travel makes us better - every one of us. We're here to help vacationers understand the value of travel. Our cruises encourage people to sail beyond their own borders and expand their horizons. Our iconic "X" is the mark of modern luxury, the mark of contemporary spaces that are at once coolly sophisticated and warmly inviting. Where the culinary experience is influenced by global cuisines and designed by our Michelin-starred chef. Where our staff provides seamless and intuitive service that's both personal and unobtrusive. Where everything is designed to provide unparalleled luxury cruise vacations for travelers of every age. Our thirteen award-winning ships offer unique experiences in more than 300 destinations on all seven continents.
We're Celebrity Cruises, and the world is open.
Ship
Celebrity Silhouette
Overview
The Celebrity Silhouette is impressive, with chic upgrades to the iconic Lawn Club we've provided more space to relax, and socialize in the fresh sea air, plus the Lawn Club Grill offers an interactive outdoor grilling experience. After a day of adventure unwind in your own cabana-styled haven at The Alcoves. Inside, embark on a culinary adventure at Qsine where food and wine are ordered from an iPad menu. 85% of the ship's luxurious staterooms are enhanced by sweeping veranda views. We've created an extraordinary vacation experience. Again.
Restaurant & Cafes
Le Petit Chef At Qsine
Experience the delight of Le Petit Chef at our very own Qsine specialty restaurant. We've brought the table top to life in a fantastic fusion of entertainment and dining.
Tuscan Grille
Rustic elegance with a contemporary, minimalistic edge. Guests dining in Tuscan Grille will enjoy a lively, sophisticated atmosphere, serving iconic Italian dishes with a modern twist.
Main Restaurant
This sophisticated restaurant with a wide range of globally-inspired dishes created by a Michelin-starred chef will provide the fine dining experience you love while you're on vacation. The airy Main Restaurant offers exquisite menu selections, which change nightly to give you a variety of classic and contemporary choices. And the service? Legendary.
Murano
Classic French dishes - with a contemporary twist - serve as the inspiration for Murano's menu. Enjoy nouveau cuisine with old-world charm, as we prepare some of our signature dishes tableside while you watch.
Luminae
Exclusive and cutting edge, the globally inspired menus at Luminae are not available in any other restaurant on board. And, you'll see each one only once- because every day features a fresh, new menu.
Blu
Clean, crisp flavors and inventive cuisine meet an extensive list of sustainable and biodynamic wines. Personalized service, inviting surroundings, and natural light are all part of the fresh and bold aesthetic of Blu.
Oceanview Cafe
A market-style cafe that features select offerings inspired by the destinations we visit.
Sushi On Five
Sushi restaurants. Wildly popular from the day it appeared, Sushi on Five satisfies your craving for locally sourced, authentically prepared sushi and other Japanese specialties from a menu crafted by expert restaurateur and sushi chef, Yoshikazu "Yoshi" Okada. Treat yourself to the complex flavors of a hand-made sushi roll or nigiri featuring tuna albacore, shrimp, eel, and other fresh selections, or savor the simplicity of yellowtail, salmon, and octopus sashimi. Your culinary experience would be incomplete without dessert - be sure to try the caramelized gingerbread with wasabi gelato.
AquaSpa Cafe
Celebrity was one of the first cruise lines to offer a spa restaurant. We saw an opportunity to create an extension of our industry's leading spa experience by introducing the AquaSpa Cafe. Renew and Refresh. Fresh, spa-inspired delights to nourish body and mind.
The Porch
Inspired by the rural seaside charm of the Hamptons, spend a few hours lounging on board at The Porch. Enjoy the freshest seafood and raw bar while surrounded by sun-dappled lawns, gorgeous sunsets, and breezy, ocean views.
Pool/Mast Grill
Gourmet food poolside. Enjoy delicious eats while you relax in the sun.
Bars & Lounges
Each of our clubs, bars and lounges is a unique destination unto itself, with menus offering a diverse selection of classics to complement the latest trends. Some also reflect the regions we visit. To keep our menus dynamic and fresh, we work with a variety of sources including mixologists from the brands we serve and our creative, passionate team of beverage specialists at each bar.
Passport Bar
Relaxing and inviting, its position right off the grand foyer means this may be the first, but not the last, place you stop to sink into a chair and enjoy a cocktail. Enjoy classical music from our string quartet, or kick off your evening with jazz, Big Band, and other popular music.
Martini Bar & Crush
Our talented bartenders put on a high-energy show preparing an intriguing menu of classic and contemporary martinis, served on an ice-topped bar. Enjoy a collection of rare vodkas and a portfolio of fine caviars.
Cellar Masters
Cellar Masters lets you try a bold collection of both familiar and unknown wines from around the world.
Cafe al Bacio & Gelateria
Enjoy espresso or tea as you watch the world go by. Inspired by the ambiance of European cafes, muted sepia tones and pops of citrus yellow bring this space to life.
World Class Bar
Welcome to our "fine drinking" experience, where the ritual of making cocktails is just as exciting as drinking them. Using the freshest ingredients and the finest spirits, our expert mixologists aim to satisfy the palates of both curious newcomers and connoisseurs alike.
Ensemble Lounge
Ensemble Lounge is the ideal setting for an aperitif en route to an extraordinary dining experience, or a digestif afterward. Live entertainment from world-class musicians and a "dressed for dinner" crowd make this elegant space a fantastic start or end to your evening.
Pool & Mast Bar
Gourmet food poolside. Enjoy delicious eats while you relax in the sun.
Sunset Bar
Watch the world go by with a cocktail in hand. A relaxing evening ritual. Watch the sun set on the water as live pop and folk tunes play.
Quasar
Our retro-chic nightclub for the late-night crowd, Quasar features DJs spinning the best of today's dance and club favorites.
Sky Observation Lounge
The perfect daytime spot to gaze over the sea with a cocktail in hand. At night, the space comes alive with live music and dancing. Featuring twelve signature Zodiac cocktails based on your astrological sign, all prepared by flaring mixologists.
Spa and Fitness
Canyon Ranch SpaClub
Since the first Canyon Ranch wellness resort was created in 1979, the Canyon Ranch experience has been focused on pursuing optimal health, learning how to feel your best every day. Encouraging people to become more active, informed participants in their health care, because wellness is largely based on everyday lifestyle choices about nutrition, stress management, preventative care and staying fit. You can find a place where you can relax, reduce stress and have a great time.
Fitness Center
You won't want to skip this gym. Stay in shape with state-of-the-art Technogym weight machines and cardio equipment while connecting to the sea with floor-to-ceiling windows for a little motivation to do one more rep.
Health & Wellness Programs
Make the most of your vacation time and continue your land-based health, fitness and wellness routines. Guests are invited to indulge their mind, body and spirit with state-of-the-art fitness facilities with soaring floor-to-ceiling windows, and a variety of spa amenities and offerings on board.
SEA Thermal Suite An evolution of our popular Persian Garden, the SEA Thermal Suite features eight distinctive therapeutic experiences, all inspired by nature to create one incredible place to relax, and connect with fellow wellness enthusiasts before or after your treatments at The Spa.
Treatments and Therapies The future of "me time" has arrived. As a guest at The Spa, choose from a number of enticing sea-inspired options and conclude your treatment with soothing sound therapy. Treat yourself to an enriching ELEMIS experience or discover groundbreaking spa technology designed to leave the future behind.
Salon and Barber One of the world's few salons to bear the prestigious Kerastase Institute name, The Spa's full-service salon uses advanced technology for an unmatched experience at sea. At the Barber Shop, today's modern luxury man can enjoy a fresh shave while surrounded by warm, welcoming tones.
Ideal Image Ocean, the Advanced MedSpa Look and feel your best with a little help from Ideal Image Ocean, the Advanced MedSpa. Restorative, non-surgical treatments and procedures. Those back home will wonder how you got so fabulous, but we won't say a word.
Accessibility from Bow to Stern
Board with Ease
For those with mobility issues and other disabilities, our attentive crew is always on hand to take the hassle out of getting on and off the ship.
Accessible Staterooms
Our accessible staterooms are designed with wider doors, roll-in showers, grab bars, and other special features for guests with mobility issues and other disabilities.
Autism Friendly Cruising
Celebrity Cruises has achieved Autism Friendly Cruise Line status, having completed Autism Friendly Certification with Autism on the SeasTM
Inaugural Date: July 2011
Refurbish Date: January 2020
Occupancy: 2,886
Tonnage: 122,400
Length: 1047 ft
Beam: 121 ft
Cruise Speed: 24 kts
Please select the deck plan you will like to see below
Solstice Deck

One of the most popular cruise destinations in the world, the Bahamas offers it all...the tropics, history, culture. The Bahamas is just 100 miles off the coast of Florida and offers the perfect climate, averaging just over 75 degrees, crystal clear turquoise waters and pearly white beaches.
Some of the most affordable cruises are to the Bahamas with plenty of itineraries, so cover your nose in suntan lotion and slide on the shades... it's time to cruise the Bahamas.
Fort Lauderdale (Port Everglades), Florida
Originally a fort built by the U.S. Army in 1838 during the Second Seminole War, Fort Lauderdale welcomes visitors with broad, palm-fringed beaches and an easy pace of life. Stroll along fashionable Las Olas Boulevard with its stylish shops or enjoy a sightseeing cruise through the city''s canals, boasting more waterways than Venice. Or, venture out and explore the cosmopolitan city of Palm Beach, or the wildlife sanctuary of the Everglades.
Key West is the southernmost point in the Continental United States and home of "Papa" Hemingway's noted hangout, Sloppy Joe's. Tour Presiden Truman's "Little White House" or bask on a beach that's just 90 miles from Cuba.
Nassau, the capital of New Providence Island in the Bahamas, is a majestic, scenic adventure that you do not want to miss. New Providence island, Nassau has an attractive harbour, a colourful blend of old world and colonial architecture and a busy port. The tropical climate and natural beauty of the Bahamas has made Nassau a popular tourist destination, with a reputation for relaxing days and an exciting nightlife. Lynden Pindling International Airport, the major airport for the Bahamas, is located about 10 miles west of downtown Nassau, and has daily flights to major cities in the United States, Canada, the United Kingdom, and the Caribbean. Summertime temperatures rarely exceed 33 degrees Celsius (92 degrees Fahrenheit) and the winter months have daytime temperatures between 20 and 26C (68 and 80 F), rarely falling below 10C or 50F. The city's proximity to the United States (180 miles or 290 km east-southeast of Miami, Florida) has also contributed to its popularity as a vacation spot, especially after the banning of American travel to Cuba. The world famous Atlantis resort on nearby Paradise Island accounts for more tourist arrivals to the city than any other hotel property. The mega resort also employs over 6,000 Bahamians, the largest outside of government.