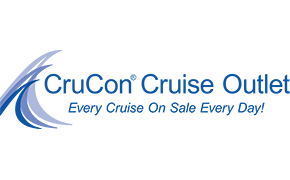 800-493-6609
14 Nights South America
departing from Buenos Aires, Argentina
Cruise Line
Celebrity Cruises
Departing
Sat, Dec 07, 2024
Return Port
Valparaiso (Santiago), Chile
Ports of Call
Buenos Aires, Argentina | Montevideo, Uruguay | Punta del Este, Uruguay | Puerto Madryn, Argentina | Cape Horn, Chile |...

Buenos Aires, Argentina
|
Montevideo, Uruguay
|
Punta del Este, Uruguay
|
Puerto Madryn, Argentina
|
Cape Horn, Chile
|
Ushuaia, Argentina
|
Punta Arenas, Chile
|
Chilean, Fjords
|
Puerto Montt, Chile
|
Valparaiso (Santiago), Chile
Date

Date

Location

Location

Arrival

Arrival

Departure

Departure

Sat, Dec 07, 2024

ORLANDO (PORT CANAVERAL), FL

--

3:30 pm

Sun, Dec 08, 2024

AT SEA

--

--

Mon, Dec 09, 2024

AT SEA

--

--

Tue, Dec 10, 2024

PHILIPSBURG, ST. MAARTEN

8:00 am

6:00 pm

Wed, Dec 11, 2024

SAN JUAN, PUERTO RICO

7:00 am

3:30 pm

Thu, Dec 12, 2024

PUERTO PLATA, DOMINICAN REP

8:00 am

3:00 pm

Fri, Dec 13, 2024

AT SEA

--

--

Sat, Dec 14, 2024

ORLANDO (PORT CANAVERAL), FL

7:00 am

--
Click on a port for more information
General
Celebrity Cruises exists because we believe in opening up the world. We know that travel makes us better - every one of us. We're here to help vacationers understand the value of travel. Our cruises encourage people to sail beyond their own borders and expand their horizons. Our iconic "X" is the mark of modern luxury, the mark of contemporary spaces that are at once coolly sophisticated and warmly inviting. Where the culinary experience is influenced by global cuisines and designed by our Michelin-starred chef. Where our staff provides seamless and intuitive service that's both personal and unobtrusive. Where everything is designed to provide unparalleled luxury cruise vacations for travelers of every age. Our thirteen award-winning ships offer unique experiences in more than 300 destinations on all seven continents.
We're Celebrity Cruises, and the world is open.
Overview
As part of our $500-million fleet-wide modernization program, Celebrity EquinoxSM is now making even more waves in the cruise world. From adding elevated design concepts and technology across the ship to adding The Retreat, an exclusive suite class experience including The Retreat Sundeck and The Retreat Lounge, the change is phenomenal. These new venues combined with our award-winning Luminae are sure to please. Slip into new eXhaleTM bedding featuring CashmereSM mattresses that will surround you in luxury-literally.
The very essence of premium cruising. And after some extensive upgrades, that's more true than ever before. With new amenities not available on any other Celebrity ship, prepare to have your expectations exceeded as soon as you step on board. Delight in your choice of ten exceptional dining venues. Enjoy craft beer and comfort food in the new Craft Social and sip refreshing frozen cocktails on the pool deck at Slush. A unique experience at sea, feel grass beneath your feet at the relaxing Lawn Club. Every imaginable comfort complimented by Celebrity's unrivaled guest services promises an unsurpassed cruise experience no matter your destination.
Restaurant & Cafes
Enjoy an amazing array of flavors and a wide selection of restaurants to suit every mood. Our menus are inspired by, and sourced from, the incredible regions we visit.
Tuscan Grille:
Rustic elegance with a contemporary, minimalistic edge. Guests dining in Tuscan Grille will enjoy a lively, sophisticated atmosphere, serving iconic Italian dishes with a modern twist.
Le Petit Chef At Qsine:
Experience the fusion of entertainment and cuisine. We've brought the table top to life in a fantastic fusion of entertainment and dining.
Murano:
Classic French dishes - with a contemporary twist - serve as the inspiration for Murano's menu. Enjoy nouveau cuisine with old-world charm, as we prepare some of our signature dishes tableside while you watch.
Sushi On Five:
Wildly popular from the day it appeared, Sushi on Five satisfies your craving for locally sourced, authentically prepared sushi and other Japanese specialties from a menu crafted by expert restaurateur and sushi chef, Yoshikazu "Yoshi" Okada.
Oceanview Cafe:
A market-style cafe that features select offerings inspired by the destinations we visit.
Main Restaurant:
A sophisticated restaurant with a wide range of globally inspired dishes created by a Michelin-starred chef. The airy Main Restaurant offers exquisite menu selections, which change nightly to give you a variety of classic and contemporary choices.
Blu:
Clean, crisp flavors and inventive cuisine meet an extensive list of sustainable and biodynamic wines.
AquaSpa Cafe:
Fresh, spa-inspired delights to nourish body and mind.
Luminae:
Exclusive and cutting edge, the globally inspired menus at Luminae are not available in any other restaurant on board. And, you'll see each one only once - because every day features a fresh, new menu.
Spa and Fitness
Canyon Ranch SpaClub
Since the first Canyon Ranch wellness resort was created in 1979, the Canyon Ranch experience has been focused on pursuing optimal health, learning how to feel your best every day. Encouraging people to become more active, informed participants in their health care, because wellness is largely based on everyday lifestyle choices about nutrition, stress management, preventative care and staying fit. You can find a place where you can relax, reduce stress and have a great time.
Fitness Center
You won't want to skip this gym. Stay in shape with state-of-the-art Technogym weight machines and cardio equipment while connecting to the sea with floor-to-ceiling windows for a little motivation to do one more rep.
Health & Wellness Programs
Make the most of your vacation time and continue your land-based health, fitness and wellness routines. Guests are invited to indulge their mind, body and spirit with state-of-the-art fitness facilities with soaring floor-to-ceiling windows, and a variety of spa amenities and offerings on board.
SEA Thermal Suite An evolution of our popular Persian Garden, the SEA Thermal Suite features eight distinctive therapeutic experiences, all inspired by nature to create one incredible place to relax, and connect with fellow wellness enthusiasts before or after your treatments at The Spa.
Treatments and Therapies The future of "me time" has arrived. As a guest at The Spa, choose from a number of enticing sea-inspired options and conclude your treatment with soothing sound therapy. Treat yourself to an enriching ELEMIS experience or discover groundbreaking spa technology designed to leave the future behind.
Salon and Barber One of the world's few salons to bear the prestigious Kerastase Institute name, The Spa's full-service salon uses advanced technology for an unmatched experience at sea. At the Barber Shop, today's modern luxury man can enjoy a fresh shave while surrounded by warm, welcoming tones.
Ideal Image Ocean, the Advanced MedSpa Look and feel your best with a little help from Ideal Image Ocean, the Advanced MedSpa. Restorative, non-surgical treatments and procedures. Those back home will wonder how you got so fabulous, but we won't say a word.
Bars & Lounges
Martini Bar & Crush:
Our talented bartenders put on a high-energy show preparing an intriguing menu of classic and contemporary martinis, served on an ice-topped bar. Enjoy a collection of rare vodkas and a portfolio of fine caviars.
Gastrobar:
Comfort food and craft beer enthusiasts rejoice. Gastrobar offers over 40 handcrafted boutique beer selections, creative cocktails and a wide selection of a la carte, gourmet comfort food and bar bites that are so satisfying you could make a meal of them. If you prefer wine with your eats, our wine list presents an impressive selection by the glass or bottle.
Slush:
Chill out with a flurry of fresh frozen cocktails, located poolside to help you keep your cool. Hand-made, frozen cocktails blended with the freshest ingredients. Several of the cocktails are also available in non-alcoholic versions.
Michael's Club:
This exclusive 24-hour lounge features a large-screen TV, reading areas stocked with magazines, newspapers, and books, plus a continental breakfast. Complimentary pre-dinner drinks and tapas are served 5:00 PM - 8:00 PM daily, and the dedicated concierge can help arrange your specialty dining, shore excursions, and even handle inquiries about various ports of call.
Sky Observation Lounge:
The perfect daytime spot to gaze over the sea with a cocktail in hand. At night, the space comes alive with live music and dancing. Featuring twelve signature Zodiac cocktails based on your astrological sign, all prepared by flaring mixologists.
Ensemble Lounge:
Ensemble Lounge is the ideal setting for an aperitif en route to an extraordinary dining experience, or a digestif afterward. Live entertainment from world-class musicians and a "dressed for dinner" crowd make this elegant space a fantastic start or end to your evening.
World Class Bar:
Welcome to our "fine drinking" experience, where the ritual of making cocktails is just as exciting as drinking them. Using the freshest ingredients and the finest spirits, our expert mixologists aim to satisfy the palates of both curious newcomers and connoisseurs alike.
Passport Bar:
Relaxing and inviting, its position right off the grand foyer means this may be the first, but not the last, place you stop to sink into a chair and enjoy a cocktail. Enjoy classical music from our string quartet, or kick off your evening with jazz, Big Band, and other popular music.
Cafe al Bacio & Gelateria:
Enjoy espresso or tea as you watch the world go by. Inspired by the ambiance of European cafes, muted sepia tones and pops of citrus yellow bring this space to life.
Sunset Bar:
Watch the world go by with a cocktail in hand. A relaxing evening ritual. Watch the sun set on the water as live pop and folk tunes play.
Quasar:
Our retro-chic nightclub for the late-night crowd, Quasar features DJs spinning the best of today's dance and club favorites.
Pool & Mast Bar:
Enjoy delicious eats while you relax in the sun.
Ship Highlights
Canyon Ranch SpaClub
Relax and rejuvenate in our serene spa at sea. Experience the unique services of Canyon Ranch in a breathtaking setting-aboard Celebrity's modern luxury ships. Enhance your vacation with a complete wellness and lifestyle program that increases resilience, restores serenity, and helps you feel rejuvenated.
Gastrobar
Comfort food and craft beer enthusiasts can unite to try over 40 handcrafted boutique beer selections, creative cocktails and elevated bar snacks. With inviting entertainment and great music, Gastrobar offers an atmosphere of casual sophistication. Become a part of the movement, satisfy your curiosities, and indulge in the innovation.
Slush
Chill out with a flurry of fresh frozen cocktails located pool side to help you keep your cool. Cocktails range from Russian Standard Vodka, Limoncello, fresh pressed lemon juice and raspberries to Hendricks Gin, fresh cucumbers and mint, fresh Persian lime & Florida Valencia & Hamlin orange juice, all balanced with organic agave nectar. Several of the cocktails are also available in non-alcoholic versions.
Celebrity iLounge
Keep in touch 24 hours a day in the Celebrity iLounge, our one-of-a-kind hip Internet lounge that is the first Authorized Apple Specialist at Sea. Celebrity iLounge also offers various iLearn classes to help you master the latest photography, video and audio skills.
Michael Kors
A luxurious, new Michael Kors boutique joins an already superb assortment of shops onboard Celebrity Equinox on Deck 5. Here you'll find a spectacular assortment of handbags, wallets, watches, glasses, jewelry and more. And, did we mention it's all tax and duty-free?
Lawn Club
There's absolutely nothing like it. A freshly manicured lawn on the highest deck of Celebrity Equinox. This is The Lawn Club. Enjoy casual outdoor activities in a decidedly Country Club atmosphere, and let the grass between your toes take you places no cruise has gone before.
Sky Observation Lounge
A quiet refuge by day for gazing over the sea with a cocktail at hand. At night, the space comes to life with live music and dancing. In addition, special interactive theme parties include Live@Sky-music and dances of the 40s with a modern twist-and Motown, featuring funky soul with a live band, singers and dancers.
The Hot Glass Show
Don't just appreciate art, experience it. Witness the incredible, gorgeous art of glassblowing with intimate live demonstrations. Watch and learn from professional glassblowers in this popular, one-of-a-kind exhibition from the renowned Corning Museum of Glass.
Silk Harvest Restaurant
Enjoy the cuisines of Vietnam, Thailand, Japan, China and India, served family-style, with built-in lazy-Susans and small plates perfect for sharing.
Accessibility from Bow to Stern
Board with ease
For those with mobility issues and other disabilities, our attentive crew is always on hand to take the hassle out of getting on and off the ship.
Accessible Staterooms
Our accessible staterooms are designed with wider doors, roll-in showers, grab bars, and other special features for guests with mobility issues and other disabilities.
Autism Friendly Cruising
Celebrity Cruises has achieved Autism Friendly Cruise Line status, having completed Autism Friendly Certification with Autism on the SeasTM
Inaugural Date: Aug 2009

Refurbished: Jun 2019

Occupancy: 2850

Tonnage: 122,000

Length: 1041 ft

Beam: 121 ft

Cruise speed: 24 kts

Please select the deck plan you will like to see below
Solstice Deck

Destination
South America
South America is huge, with scenic wonders that would impress even the most jaded traveler, cosmopolitan cities and native villages, snow-capped mountains, deserts and lush rain forests, miles of sandy beaches and areas so isolated a visitor feels swept back in time.

There are many options to cruising South America, and there is no better way to explore this vast continent than on a cruise vacation.

Latin America's most sophisticated city, dubbed the "Paris of South America," invites you to stroll along broad, tree-lined boulevards to the picturesque Plaza San Martin. Tour the dazzling Teatro Colon, one of the world's greatest opera houses, and the tomb of Evita Peron. Perhaps you would enjoy a dinner ashore, followed by a performance of the Tango or an optional excursion into the pampas to visit an estancia (ranch) with traditional gaucho hospitality.
This charming capital city, with its broad boulevards and beautiful parks, will entice you to explore the coastline. You'll also want to visit the Parque Batille y Ordonez, honoring the Father of Uruguay, and to see La Carreta-The Oxcart-a monument sculpted by Bellini.
Nestled in a protected bay on the Gulf Nuevo, this unique hamlet was founded by adventurous Welsh colonists in 1865 and has maintained Welsh as its official language. Visit the Valdez Peninsula, the only known continental breeding place for elephant seals. Also watch for sea lions, whales and exotic birds.
The world's southernmost city, Ushuaia overlooks Beagle Channel, named after the ship that took Charles Darwin to the bottom of the world. Founded just over one hundred years ago, this rustic town is situated amidst incredible snowcapped mountains, dramatic waterfalls, massive glaciers, and a forest known for its red foliage. Tierra del Fuego, the "Land of Fire," twelve miles to the west of Ushuaia, is known for its glacial landscape and its national park, which is a bird-watcher's paradise.
Located within the Straits of Magellan, Punta Arenas is proud of being a frontier whaling town. Conveying the flavor of a Northern European seaport, mansions show that some early settlers made fortunes here. Tour the scenic landscapes of Patagonia, with its myriad of wildlife and breathtaking views. Or fly in a chartered airplane over the White Continent of Antarctica.
Evocative of Switzerland, Chile's lake district is noted for its pristine, almost Alpine scenery and bracing climate. Visit Lake Llanquihue (pronounced "Yankee-way"), and explore the rugged coastline leading to Ensenada. Marvel at a Fuji-like volcano, Mount Osorno, which rises to a height of 8,500 feet. View the rushing falls and turbulent rapids of Petrohue and cruise the blue-green waters of placid Lake Todos Los Santos. Taste Chilean country specialties and enjoy folklore entertainment at a rustic hosteria.
Valparaiso (Santiago), Chile
Valparaiso, the port city for Santiago, is a charming resort with a sundial made entirely of flowers. Steep hills rise to make the surroundings an amphitheater, with wharves and business quarters at the base and residential neighborhoods above. Visit Cerro Castillo, a Spanish colonial mansion on the former site of Collao Fort. Contrast the architecture with the baronial English Tudor Building which houses the Naval Museum.