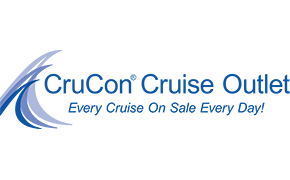 800-493-6609
5 Nights Canada / New England
departing from New York, New York
Cruise Line
Carnival Cruise Line
Departing
Mon, Aug 14, 2023
Return Port
New York, New York
Ports of Call
New York, New York | Saint John, New Brunswick | Halifax, Nova Scotia
New York, New York
|
Saint John, New Brunswick
|
Halifax, Nova Scotia
Date

Date

Location

Location

Arrival

Arrival

Departure

Departure

Mon, Aug 14, 2023

MANHATTAN, NEW YORK CITY, NY DOCK

--

4:00 pm

Tue, Aug 15, 2023

FUN DAY AT SEA FUN AT SEA

--

--

Wed, Aug 16, 2023

SAINT JOHN, NB, CANADA DOCK

7:00 am

2:30 pm

Thu, Aug 17, 2023

HALIFAX, NS, CANADA DOCK

10:00 am

6:00 pm

Fri, Aug 18, 2023

FUN DAY AT SEA FUN AT SEA

--

--

Sat, Aug 19, 2023

MANHATTAN, NEW YORK CITY, NY DOCK

8:00 am

--
Click on a port for more information
Vendor
Carnival Cruise Line
General
In a nutshell... we're all about fun vacations at sea and ashore! A Carnival cruise features day and nighttime entertainment like stage shows, musical performances, deck parties, casinos and more. (Like what? Like waterslides!) We invite our guests to come as they are, and we make everyone feel right at home with comfy staterooms, attentive service, casual and elegant dining, plus a variety of bars and gathering places indoors and out. Guests enjoy this unique experience against the backdrop of some of the world's most beautiful seaports.
Our 26 ships operate 3- to 24-day voyages, departing from every coast in the U.S., as well as Canada, Puerto Rico and Barbados. While we're best known for Caribbean cruises, we sail to other exotic and amazing destinations like Mexico, Alaska, The Bahamas, Europe, Hawaii and the Far East. Additionally, Carnival Cruise Line Australia now has three ships, and offers cruises from Sydney and Melbourne to New Zealand, the Pacific Islands and Singapore.
Carnival Cruise Line proudly supports important causes like St. Jude Children's Research Hospital.
Overview
It's a long way from Venice to NYC, but Carnival Venezia thinks the two could be next-door neighbors. This ship sails from its Big Apple homeport, year-round, starting in spring 2023!
And what can NYC find in this ship? Well, there's more than a little Italy in this one — that's why we're calling this new type of cruising Fun Italian Style. It starts with onboard flavor and flair in spots like Piazza San Marco (the grand, elegant atrium), the three-course Marco Polo Restaurant complete with Italian sculptures and authentic dishes featured nightly, Teatro Rosso and its marbled columns, red velvety seats and fun Playlist Productions up on stage. Terrazza staterooms are a whole new way to stay in style and comfort, all in a great location close to exclusive amenities. Plus we'll be announcing more exciting new stuff in the future!
Dining
Bonsai Teppanyaki
The teppanyaki chef's attention to craft is front-and-center… in fact it's right there at your table! One part meal, one part performance - and all parts unforgettable - the Bonsai Teppanyaki experience is set to delight guests first aboard Carnival Horizon. Take a little time out of your vacation to gather around a large shared table for a meal that's not even a little ordinary. The experience begins with a curated selection of traditional tastes, followed by a choice of tempting appetizers before your chef expertly prepares the main course, which features selections like filet mignon, grilled tofu or a seriously impressive array of fish, shrimp and lobster. (Trouble choosing one? Choose a combo!) In the teppanyaki tradition - and Carnival's tradition of fun - expect an interactive, satisfying meal full of surprising spectacles, delicious delight… and, you know, flying food.
Tip: Definitely make lunch or dinner reservations because this intimate restaurant has limited seating.
Green Eggs and Ham Breakfast

Pack your imagination, but don't forget your appetite as the whole family embarks on a breakfast that's part meal, and part journey into the deliciously whimsical world of Dr. Seuss.
Sit down to a truly fantastical feast at the Green Eggs and Ham Breakfast with The Cat in the Hat and Friends. Bright colors and patterns decorate your table, which features fun and unique menus.
Feast! Feast! Feast! Lose yourself exploring a delicious menu where you'll find "Green Eggs and Ham," brightly colored fruit, gravity-defying pancake stacks, funky french toast, "Moose Juice" 'n' "Goose Juice"… and much more. (Classic breakfast offerings are available as well.) Breakfast is also the perfect time to meet and greet the stars of Dr. Seuss - characters will be around for special photo opportunities and fun interactions, making this a meal to remember.
Lido Marketplace

Featuring an amazing variety of casual dining spots, each just a few flip-flopped steps from the last, Lido Marketplace always has a special something ready to satisfy your latest craving spectacularly. Here we do it with dozens of what-to-eat options… great choices like BBQ, a deli counter, salad bar, an Asian station and a pasta bar… plus one spot where the chef serves up a different surprise daily! At Lido Marketplace, there's tons of indoor and outdoor seating made for gathering around, so you can enjoy your personal faves in your favorite company for lunch or dinner, or even breakfast! Lido's also where you can find soft serve, frozen yogurt and fresh pizza… which so far seems to be enough to satisfy everybody.
Swirls

Got room for dessert? Sure you do! Swirls lets you enjoy the sweeter side of brain freeze with a treat that'll have you smiling from ear to ear. Choose from chocolate, vanilla or strawberry… or make your own mix swirled as high as you can balance it. Open on Lido deck until midnight, our frozen yogurt and soft-serve ice cream is a sweet way to beat the heat, plus makes the perfect nightcap after a long evening of fun.
Coffee Bar

Pause your vacation and treat yourself to a well-deserved break with a specialty coffee drink or freshly-brewed tea… plus some delicious homemade pastries. Or, for an even sweeter option, stop by for a milkshake, slice of cake or cookie.
Special Diets

We don't all have the luxury of dropping our diets when we go on vacation. If you've got an eye on what crosses your plate, we've got your back. Carnival's chefs are specially-trained to prepare food options for a variety of diets - vegetarian, gluten-free, kosher, Indian vegetarian, or food low in carbs, fat, sugar or cholesterol - so you don't have to let your dietary restrictions restrict you from having a great time. Or from having seconds.
More Choices:

Pizza Delivery
Steakhouse
Dining Room
Seafood Shack
24-Hour Room Service
Bonsai Sushi
The Chef's Table
Seaday Brunch
Pizzeria del Capitano
Steakhouse Selections
The Carnival Deli
Kids' Menus
Bottomless Bubbles
Dining Room Breakfast
Kids' Meals for Campers
Sweet Spot
Activities
Build-A-Bear Workshop at Sea
A Carnival cruise gives kids plenty of chances to make new friends… but never before quite like this. When kids visit the Build-A-Bear Workshop At Sea, they use their little hands and big creativity to bring a new stuffed friend to life. They can customize their furry friend from head to toe by choosing the bear, clothing and accessories. The cuddly bears are actually just the beginning - these stuffed friends come in all shapes, like a dog, bunny, shark, The Cat in the Hat… even a bear with a special Carnival-exclusive design! There's all these great choices, and here's one more: the special St. Jude bear. When you choose this one, the proceeds will benefit the kids of the St. Jude Children's Research Hospital!
Cherry On Top

A cruise is the perfect time to treat yourself to something sweet, and Cherry On Top happens to be the perfect place. You'll find this well-stocked candy-and-more-store not only great for enjoying some of your confectionery favorites, but the place to pick up food and apparel gifts for that special someone, even if - admit it - that someone happens to be you!
Scream for the cool stuff? Visit the ice cream counter at the Cherry On Top shops aboard Carnival Vista and Carnival Horizon for a signature ice cream creation, or build your own with tons of mix-ins and topping options. And if you get the urge to eat ice cream with your hands, we won't judge… we'll just suggest one of our all-new ice cream cookie sandwiches. We'll build you one by hand, and stuff it full of whatever ice cream and toppings you scream for.
Pixels

Since photos are a big part of how you and your crew will remember your cruise, you can rely on Carnival's photo-pros to bring your fun side into focus - lighting and background, shutter speed and aperture know-how goes into every shot they take. You'll find our pros all over the ship: when you're gathered around the dining room table, as you step off the ship at your destination… and plenty of times in between. You'll even find creative and fun backdrops around the ship that you can casually stop by and do a quick pose in front of!
Savings tip: rather than buying individual photos, you should check out our Pixels photo packages - these get you more shots for less!
Atrium

Here's where you come in! The Atrium - the entrance to the ship and to vacation itself - is your first impression of all the fun to come. We make sure that this, the very heart of the ship, screams "welcome aboard the fun!" With multi-level panoramic views, the Atrium gives you the perfect place to enjoy all the hustle and bustle. There's always music playing here, whether it's a live band or a party-pumping DJ, plus enjoy events throughout the day or a drink at the bar, anytime. This 360-degree funspot is also home to the Guest Services desk, the place you go if you have questions for one of our certified fun experts… about just about anything that's on your mind.
Military Appreciation

At Carnival we have special ways of recognizing the service of U.S. and Canadian military members and veterans. It begins with military discounts on cruise fare… but it doesn't end there! Whether you're active or retired, come out and join us at the Military Appreciation Gathering - held on absolutely every cruise - where we honor the courage and commitment made by soldiers… and of course, their families as well. In addition to the event, there's also a chance for veterans, and those who matter to them, to gather around the reserved table and share stories at the Veterans' Tea Time Meet & Greet.
On a few of our newest ships, we've been able to set aside space for a dedicated spot where folks can gather in recognition of heroes, all cruise long! We call it Heroes Tribute Bar & Lounge, and it's a welcoming place for anyone to come enjoy a drink - and raise that glass, of course.
Finally, let's not forget about Carnival's support for Operation Homefront. This incredible organization provides military families with rent-free housing, helping get wounded veterans and their loved ones back on their feet… a cause that's so important to us.
Art Games

Art is full of emotion, and as your Carnival ship sails, you'll have the chance to experience art truly in motion... during lively onboard art games! Nobody would mistake this vacation for a 'still life' - these action-packed competitions truly 'pop,' giving you a chance to try your hand at 'impressionism' - showing what you know about the dollars and cents of art valuation. But leave your dollars and cents in your pocket - it's always free to play, even though we've raised the stakes... in this game, there's an artful prize on the line.
More Choices:

Bingo
Dreams Studio
Onboard Internet
Mini Golf
Art Exhibitions
Games
Art Seminars
Video Arcade
Art Auctions
Basketball

Master the Martini

Bars
Heroes Tribute Bar & Lounge
There's a place in our heart for heroes… and now there's a spot to salute them! We're talking about the military folks you can count on to take a mission that matters and get it done. You'll find proof of our commitment to them on board at Heroes Tribute Bar & Lounge, an ongoing recognition of sacrifices made by Armed Services personnel and their families. By the way… it's also a friendly place to grab a drink! Everybody's welcome at this bar, so get together and raise a glass to defenders of freedom.
Tip: The glass is important! Bring home an exclusive souvenir glass and we'll donate $1 of your purchase to Operation Homefront. (This amazing organization provides military families with rent-free housing, helping get wounded veterans and their loved ones back on their feet.)
Cheers!

Salud, kampai, l'chaim, mabuhay… however you toast, we make sure you get to do more of it with Cheers!, our prepaid bar package. Bartenders bring you your drinks… but never the bill. Once aboard, sign up and enjoy the ease of one flat price for drinks throughout your cruise - now that's something to raise a glass to. (A few exclusions apply.)
Note: Cheers! is not applicable to Room Service purchases, and can only be purchased for the entire length of your cruise.
Exclusive Carnival Brews

Who says good beers should be hard to find? Not us! Now you can enjoy that vacation flavor on every ship in cans of original, Carnival-exclusive beers. Some of the fan-favorites we've been brewing at sea - ParchedPig West Coast IPA, ThirstyFrog Caribbean Wheat and ParchedPig Toasted Amber Ale - are also available as portable pints. These cans are available on every Carnival ship, along with some of our freshest brews that you've just gotta try: Carnival Birthday Beer, which commemorates our 50th and ParchedPig Beach Lager, which commemorates any day of sand and sun! And totally breaking the mold is our first pair of original seltzers: ThirstyFrog Pina Colada and ThirstyFrog Berry Hibiscus - canned seltzers that are actually vodka-based (for a cleaner taste) and just 99 calories per can.
Piano Bar

Play it again, Sam. Or Diana. Or whatever your name is. Because this is the bar where you call the shots… and the tunes. Hey songbird - pull up a seat, order your favorite cocktail and let your friendly piano player know what you'd like to hear. Then join the singalong for a hand-clapping, foot-tapping, finger-snapping good time. Don't feel like flexing your vocal cords? No worries - hummingbirds are welcome here, too. And since the bar's open from the evening until late at night, it's the perfect spot for an early drink or singing 'til the wee hours.
Casino Car

Winning big in the casino is big fun, and your next stop is celebrating with a top-shelf drink. Located right off the casino floor, the casino bar serves up your favorite cocktails, beer and wine, making this the perfect spot to celebrate with family, friends… and maybe even total strangers.
Master the Martini

Life's more interesting shaken, stirred, or served with a twist. This tasting lets you choose any four flavored mini martinis, all made with premium Absolut Vodka, at a price that's as smooth as the drinks. Choose from delights like Blackberry Bramble, Melon Crush and Florida Squeeze. Plus, once you've found a favorite, we'll give you the full-sized version to savor!
Cruise the Vineyards

From the soft and fruity flavor of the Merlot to the light and dry Sauvignon Blanc, for those who appreciate wine, a Cruise the Vineyard package is a must. Choose from three packages featuring selections from Italy, New Zealand, France, Australia, Germany, California, Washington and Oregon. Sip and savor favorites at a discounted price - ask your Dining Room server how.
Casino
Carnival Players Club
Joining the Carnival Players Club is easy and, best of all, free. In fact, if we've ever had the pleasure of hosting you at one of our onboard casinos, you may already be a member!
But if you're just getting started, here's how it works. Guests 18 years or older can join and earn points while playing at our table games and slots. The more points you earn, the more benefits you'll get - like free drinks while you play and private invitations to Carnival Premier Cruises Indicates external site which may or may not meet accessibility guidelines. Opens in a new tab. and tournaments Indicates external site which may or may not meet accessibility guidelines. Opens in a new tab..
To make sure you're making the most of your play, keep your Sail & Sign card inserted when playing slots, or present your card to the dealer when playing at a table. Once aboard, see your Casino Host for more details.
Slots
The wild unpredictability of the spin -those hopeful, breathless moments spent awaiting the outcome. It's a triumph when things line up… and when they don't, it's an opportunity to give it another go. We're always adding new and exciting slot machines to our Carnival casinos. From thrilling slot tournaments with big payouts to penny slots - and everything in between - we invite you to go for a spin at sea.
Here's an example of machines you may find aboard our ships:
*Wheel of Fortune 3D Slot Machines
Bring the prize wheel to life like never before with true 3D reels.
*999.9 Gold Wheel Legend and Bags of Cash by Aruze
Feel the excitement as you watch your riches pile up.
*Sphinx 3D by IGT
Mysteriously cool - features amazing new Tru3D technology.
*88 Fortunes by Bally
One of the most exciting progressive games in our fleet.
*Fu Dao Le by Bally
Try your hand at good fortune with this guest favorite!
Casino Prize Games
Try to keep your excitement under control - at least for the time being - because you're gonna need a steady hand and a little luck to win at our casino prize games. There are cash prizes and awesome electronics at stake, so when you win, you win big. At that point, feel free to go a little crazy, jump up and down if that's your thing… because you and your steady hand are winners!
Table Games
Whether you're a seasoned veteran or it's your first time at the table, we have a game for you: roulette, craps, poker, blackjack and more! We've even got fun variations on these, like PokerPro tables and Carnival's own Fun 21 to keep the games fresh. Whether you take your stakes high or low, your table's ready. We've got your favorites, but if you're ready to sit down and try something new, our friendly casino staff will be glad to show you the ropes.
Don't forget to bring your Sail & Sign Card when playing your favorite table games. You'll get rated for your play AND earn points towards Drinks On Us!, Carnival's free drinks program.
Drinks On Us!
The onboard casino action can get intense, but here's the deal: we've got a plan to make sure it always stays refreshing. With Drinks On Us!, once you earn enough casino points, the cocktails, beer and wine - as well as sodas and other nonalcoholic drinks - they're all on us, the whole time you're playing. And what's more, on Carnival you earn free drinks twice as fast as on any other cruise line… plus you'll always have full access to our casino bar menu. (See a casino host for details once you're aboard.)
More Choices:

Blackjack
Casino Bar
Poker

Scratch-Offs
Entertainment
Playlist Productions
Everyone has those perfect songs that never fail to get them moving. Playlist Productions brings lists like yours to life! Your favorites become full-blown musical productions featuring singers and dancers bringing down the house. Shows vary by ship, but there's a playlist for every music lover. Need a few examples? How about the spicy sounds of Amor Cubano, the movie-magic soundtrack of FLICK, or Vintage Pop with its 20s-jazz-meets-modern-hits? Release your inner rock-n-roll patriot during America Rocks! Enter the center of groove with the passionate Heart of Soul. Feel the arena-shaking sounds of Epic Rock, the piano-pounding sounds of 88 Keys, the totally bad-meaning-good 80s Pop to the Max, plus the funky, sophisticated… and not-at-all exclusive Studio VIP, where everyone's welcome to come and get down!
The Punchliner Comedy Club
Comedy clubs on land… well, it's kinda funny. Nobody likes paying cover charges, and you know that two-drink minimum? They've gotta be joking! You won't find either of these at The Punchliner Comedy Club aboard your Carnival cruise. Up on stage you will find some real pros who know how to wedge a little laughter into anyone's evening. You can count on these comedians to not hold back either. Since some of them get up and say exactly what's on their mind, we also schedule family-friendly performances… so the only red faces in the audience are from laughing a little too hard.
Tip: We'll say it again - The Punchliner Comedy Club features some shows that are family-friendly and some adult-only. You can choose which ones you attend! To help plan your evening, check the Fun Times - it's delivered daily to your stateroom.
Drive-In Movies
Ready to see stars? Park yourself in front of the big screen - the really big screen - and settle in for some true stars with Dive-In Movies at Carnival Seaside Theater. From the comfort of your poolside lounge chair you'll enjoy sporting events and recent blockbuster films. Or bring your suit and take in all this action from the pool itself! The screen is big and beautiful so every seat is the perfect one, but it's more than just the view… it's the breeze, and the joy of enjoying some great entertainment together. So come out for a show and try to remember a breezier night you've spent at the theater.
Deal or No Deal
You know the game show with the briefcases stuffed full of money, a big red button and a mysterious banker phoning in deals? Yep, you've seen it on TV... and now you'll find it on your next Carnival cruise. When it comes to Deal or No Deal at sea, there are actually TWO ways you could win - and only one of them is reserved for the lucky contestant up on the stage! It works like this: buy a game card (or save money by buying two or three), and each card you hold gives you another chance to be randomly selected to take the stage and play the fan-favorite game of eliminating briefcases throughout the rounds for a shot at $1,000. But even if you're not selected, you're still in the game - matches on your game card let you move up the prize board. (And up to $5,000 goes to lucky cardholders in the audience!) Of course it's 18+ to play, but everyone's welcome to watch the fun from the studio audience. Deal?
More Choices:

Karaoke
Piano Bar
Live Music
Nightclub
Events
Mega Deck Party
If a deck party has the power to bring together friendly rivals BlueIguana and RedFrog, you can imagine what the Mega Deck Party can do for vacationers like you! Show up to the open-air Lido Deck pool area ready to have a good time under the stars. The ship's DJ, cruise director and entertainment staff will be on-hand to get things going… and keep everyone moving. And when we say "everyone," that means guests of all ages are welcome at this party! Make the most of your evening with games, giveaways, line dances - and more - well into the night.
80s Night
Your cruise features 80s Night, so when the sun goes down you know things are gonna get bad... bad meaning good! The fun starts with a Playlist Productions show and, since everybody just wants to have fun, features an evening of themed parties that will have you wondering if the ship's, like, sailing back in time. Just in case we do hit 88 knots, wear your hair big and we'll up this journey to the max with DJs spinning some righteous tunes from the heyday of music videos, one illin' 80s dance contest, plus a class to totally teach you how to bust a move. Rad!
Groove for St. Jude
Any cruise can move you, but a Carnival cruise can move you to support a great cause like St. Jude Children's Research Hospital! Come on out to Groove For St. Jude - where we're grooving on every sailing - and make a small donation to help us move towards finding cures and saving children with cancer and other life-threatening diseases. We'll hand you a t-shirt and wristband, but be sure to bring your dancing shoes because you getting down helps raise money and awareness for kids in need.
Holidays Aboard
You don't need a reason to celebrate... but if you want one, look no further than your calendar. Every Carnival cruise is a celebration - especially on holidays - but we truly go all-out for a few special dates throughout the year. This makes the ship a great place to call home for a while, gathering with your friends and family. For one thing, there's Halloween all October long, where costumes at sea are just the beginning. When Thanksgiving comes along, it calls for a feast... with absolutely no cooking on your part. Christmas festivities are a big deal, combining solemn traditions with jolly fun… and a huge tree. Finally, we close out the year - and begin the next one - with New Year's Eve traditions like a huge party... and the party isn't complete without an after-party. Ready to celebrate? Plan your cruise for the right dates and you're in for even more festive fun.
Sailaway Party
There are two kinds of people - land people and sea people. Unless they were born on a pirate ship or something, pretty much everybody starts out as a land person. And look, there's nothing wrong with that. But there's a process for becoming a sea person, and the Caribbean Sailaway Party on your first Carnival cruise is where the transformation occurs. It's actually pretty easy: get there and... you're in the club and ready to celebrate! (Then, on your second Carnival cruise - and let's be honest, you'll be back - strap on your sea legs, find a cruise newbie and join them in a toast to the great times to come.)
Spa & Fitness
Cloud 9 Spa
Sometimes you just need to get away... from all that vacation. We know - sitting at home, it's hard to imagine that, but trust us - it's really, really nice to have a place to unwind from the day's excitement. Escape to a world designed, from the ground up, for relaxation. Cloud 9 Spa staff are masters (or, maybe more like artists) trained in the craft of simply helping you chill. What's their secret? Massages, facials, body wraps, thermal suites and more - plus, on certain ships, the amazing Hydrotherapy Pool - these are the tools of the trade. And the trade is ultimate relaxation.
ZSpa
There's a lot to being a teen - they need to kick back, chill and sometimes even indulge just as much as adults... if not more! We understand them, which is why we've tailored our onboard ZSPA treatments to their unique needs. ZSPA keeps teens looking their best from head to toe, with everything from trendy hairstyles to pedicures. Okay, so it's not all about looking good - it's about feeling great too. We make that happen, whether they want to do more for themselves with specialized fitness classes, or perhaps do a little less with relaxation and indulgence programs worth 'ooh'ing and 'ahh'ing about. So whether it'll be your teen's first time, or they're already a seasoned spa pro, we speak their language at ZSPA.
Medi-Spa
Has anyone told you lately that you're a beautiful person? We're telling you - we like you the way you are. Now, with that said, we want to let you know that your Carnival cruise contains a Medi-spa. We're certainly not saying that you need them, but if you've been thinking about Botox or Dysport treatments, this spa is a good place to do them. Get them on vacation and they'll always be administered by our onboard Medi-spa physician, a licensed medical doctor. These are non-surgical, anti-wrinkle procedures that show results in days, and last for months, so you can keep enjoying the benefits even after you're back home.
Fitness Classes
You can have all the will in the world, a great attitude that keeps you working hard at the gym, but still not see the results you're hoping for. If that's the case - or you're just looking to shake things up with a little extra fun or challenge in your workout - check out Carnival's selection of onboard fitness classes. Whether it's yoga, pilates, indoor cycling or boot camp, there's a fitness class that'll get you the workout you need, and the instruction you need to do it right. Looking for a little extra attention? Look to personal training for a workout with that personal touch.
Acupuncture
Lots of pins in your body - who would want that? Lots of people, clearly - acupuncture is performed all around the world, and has been used for all manner of ailments for thousands of years. Whether you're looking to pinpoint a specific health concern or just searching for a different way to relax, our onboard, licensed acupuncturist's table is a great place to do it. (Some common ailments that draw people to the acupuncturist? Back pain, arthritis, digestive disorders and more.)
Serenity Adult-Only Retreat
Somebody at Carnival knows just what you need, and it's pretty much exactly the Serenity Adult-Only Retreat. Look, you'll still be on the same ship as the kids, the hoopla, and all the Carnival-style excitement... but you could easily forget, because when you're at Serenity you could not be further from it all. The world you'll find yourself in is one of complete peace, sea breezes and, of course, a nearby bar. It's the place to get done the kind of stuff you just can't seem to do anywhere else - reconnect with your partner, finish that book, or do absolutely, blissfully, nothing at all.
More Choices:

Massage

Facial Treatment
Men's Spa Service
Hair & Beauty Salon
Jogging Track
Pools
Fitness Center
WaterWorks
SportsSquare
Mini Golf

Basketball
Ropes Course
Shops
Cherry On Top
A cruise is the perfect time to treat yourself to something sweet, and Cherry On Top happens to be the perfect place. You'll find this well-stocked candy-and-more-store not only great for enjoying some of your confectionery favorites, but the place to pick up food and apparel gifts for that special someone, even if - admit it - that someone happens to be you!
Scream for the cool stuff? Visit the ice cream counter at the Cherry On Top shops aboard Carnival Vista and Carnival Horizon for a signature ice cream creation, or build your own with tons of mix-ins and topping options. And if you get the urge to eat ice cream with your hands, we won't judge... we'll just suggest one of our all-new ice cream cookie sandwiches. We'll build you one by hand, and stuff it full of whatever ice cream and toppings you scream for.
Dream Studio
On the same ship with the waterslides and conga lines is actually a photographic oasis. Everybody looks their best, smiles their biggest smiles on vacation... and at Dreams Studio our professional photographers beautifully capture this side of individuals, couples, groups or families. Reserve your session and your journey begins. We'll lead you to the best photo spots on the ship, in our onboard photo studio... or even ashore in some picturesque destinations. You'll end up with amazing prints or high-quality digital files, and don't forget to check out our photo packages, custom photobooks, collages and large prints.
Tip: Elegant Night on your cruise makes the perfect time to capture your all-dressed-up look in refined black & white portraits!
Beauty
A journey to new destinations is sure to give you a new outlook... so why not meet the experience with a new look? Treat yourself to cosmetics, fragrances and skincare items - up to 25% off retail prices. Located just steps from the heart of the ship, The Fun Shops have everything you need to pamper yourself, perfect your signature look or try out a new makeup trend with authentic top-name beauty products. Also keep an eye open for Travel Exclusives, extra-special deals on famous brands that you'll only find on the ship. So whether oops! your favorite lipstick is in your other bag - or you're just looking to try something new - stop in to The Fun Shops.
Pixels
Since photos are a big part of how you and your crew will remember your cruise, you can rely on Carnival's photo-pros to bring your fun side into focus - lighting and background, shutter speed and aperture know-how goes into every shot they take. You'll find our pros all over the ship: when you're gathered around the dining room table, as you step off the ship at your destination... and plenty of times in between. You'll even find creative and fun backdrops around the ship that you can casually stop by and do a quick pose in front of!
Savings tip: rather than buying individual photos, you should check out our Pixels photo packages - these get you more shots for less!
Apparel
Come home from your Carnival cruise looking as refreshed as you feel. The Fun Shops, located conveniently aboard the ship, let you wear your love for cruising - plus your taste for high fashion - on your sleeve. Live the cruise life with exclusive Carnival logo-wear... or the runway life with a great selection of authentic designer fashion, including the latest and hottest trends from some of the top names in fashion. Every fashionista's dream includes tax-free and duty-free pricing, so that's exactly what you'll find on great looks for the entire family, right aboard your ship.
More Choices:

Fine Jewelry
Onboard Internet
Watches
Liquor
Accessories
Kids & Teens
Space Cruisers
Exploration is an important part of the Carnival cruise experience, but why stop at the seas? For cruisers aged 2–11, there's a new vacation experience called Space Cruisers, which introduces kids at Camp Ocean to the wonder of space exploration. We're doing it in partnership with Kennedy Space Center Visitor Complex, so budding astronomy fans can enjoy the authenticity of NASA-inspired activities to help them blast off to a love of the cosmos. Activities vary by Camp Ocean age group, but some include building and racing Mars Rovers, designing and testing bridge physics, playing space-themed bingo, plus hands-on learning about how objects orbit in space. And completing "missions" will even earn you a special exclusive mission patch! Space Cruisers debuts on Carnival Celebration, and is coming to the rest of the fleet. 3, 2, 1... FUN!
Zumbini

Cruises are great for relaxing... unless you're a kid! Since kids have virtually unlimited energy - and you know they definitely bring it with them on vacation - your Carnival cruise will get your kids moving and developing with Zumbini, created by Zumba & BabyFirst. On every sailing, kids 2–5 years old will enjoy a free 30-minute Zumbini class that brings together the same musical fun that families love on land. The class features Zumbini songs, activities, special instruments and more, all in the name of movement. And on sailings six days or longer, we'll be hosting a Family Zumbini class where parents can join their kids and our youth staff for guided activities focusing on parent-child bonding… and, of course, fun!
Camp Ocean
The little ones can enjoy the best parts of summer camp, year-round aboard their Carnival cruise. At Camp Ocean kids will have a blast in supervised, age-based groups and give each a cool marine-life label: Penguins (2 to 5 years), Stingrays (6 to 8 years) and Sharks (9 to 11 years). Together with their group they'll enjoy tons of fun-filled, age-appropriate activities like arts and crafts, songs, games, toys, dancing, movies and video games. When it's mealtime, kids eat together and get their own menus with back-on-land faves like mac & cheese, chicken nuggets and more. The whole time, our experienced counselors will be there to make sure everyone in these small groups has an amazing time. Plus, when the sun goes down it's Night Owls time - fees apply, but kids get to stay up late having fun while their parents also enjoy themselves well into the night.
Circle "C"
What does the C in Circle "C" stand for? Well… how about "cruise," "chill" and "connect"? (Just to name a few, of course.) It's the onboard spot where teens ages 12 to 14 go to hang out, meet new friends, and enjoy some pretty awesome activities. Like what? Think dance parties, games, outdoor movies and more, some in the exclusive Circle "C" lounge and others around the ship. These are all supervised by the friendly and fun-loving counselors who make sure teens have the best vacation ever.
Club O2
Your parents deserve a nice vacation... but then again, so do you. So let's let them go do their thing while you do yours. Where to? Club O2. Hang out doing stuff like watching movies, listening to music from this decade, playing sports and video games, joining karaoke jam sessions... maybe even attending Carnival's version of prom, all with other high schoolers ages 15 to 17.
Night Owls
Think back - as a kid, was there anything better than times you got to stay up late? Even as an adult, nighttime is funtime, especially with all there is to do on your Carnival cruise. We have the perfect thing for you AND for your kids, and it's called "Night Owls"! For a nominal fee, kids 11 and under can fun it up with others their age until as late as 1 a.m. They'll enjoy music, activities, games and giveaways at supervised parties while you enjoy... whatever it is you do at night these days, all without a worry.
More Choices:
Seuss at Sea
SportSquare
Green Eggs and Ham Breakfast
Build-A-Bear Workshop at Sea
Seuss-a-palooza Story Time
Dive-In Movies
Pools
Seuss-a-palooza Parade
Dr. Seuss Bookville
Cherry On Top
ZSpa
Mini Golf
Video Arcade
Basketball
Arts and Crafts
Ropes Course
Year Built: 2023
Guest Capacity: 4,072
Crew: 1,424
Length: 1,061
Gross Tonnage: 135,500
Please select the deck plan you will like to see below
Deck 15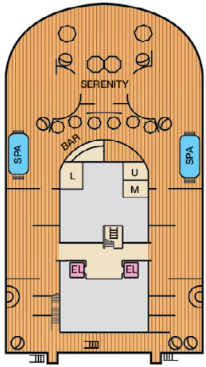 Destination
Canada / New England
The stunning scenery and mesmerizing foliage of Canadas eastern coast and the US state of New England is a major draw card for many a traveler. Northern hemispheres autumn is a particularly popular time to travel to the region, with the acres upon acres of forests turning into every conceivable shade of orange and red. Embark on a cruise to combine picturesque landscapes, with quaint coastal towns, and the chance to see some amazing wildlife with whale spotting from late spring to early autumn.
This vibrant city is actually a rich mosaic of many "neighborhoods." Feel the excitement of Broadway with its great plays and musicals. Explore the financial district-Wall Street and there''s Soho with its galleries, famed Greenwich Village, Midtown, with its glamorous department stores and soaring architecture, and museums everywhere. It truly is a wonderful town!
Saint John, New Brunswick
Canada's oldest incorporated city, Saint John sits at the juncture of the Saint John River and the Bay of Fundy. Here, visitors may witness the world-renowned phenomenon of the reversing falls, created by the Bay of Fundy's 28 1/2-foot tide swell rising above the level of the Saint John River at high tide. Saint John also has Canada's oldest museum and you'll want to visit Market Square with its charming shops and restaurants.
Ascend the hillside streets to the Citadel, a star-shaped fort built in 1749, where the traditional Noon Gun recalls the British garrison. Visit the restored wharves of Historic Properties, now filled with shops, and Halifax Public Gardens, the oldest formal Victorian gardens in North America. Or drive out along the Lighthouse Route to the rustic fishing village of Peggy's Cove, for postcard-perfect Nova Scotian scenery: lobster pots, fishing boats, and a shining Atlantic seascape just offshore.