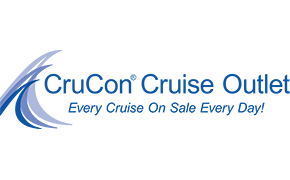 800-493-6609
11 Nights Far East
departing from Port Kelang (Kuala Lumpur), Malaysia
Cruise Line
Norwegian Cruise Line
Departing
Sat, Jan 27, 2024
Return Port
Benoa (Bali), Indonesia
Ports of Call
Port Kelang (Kuala Lumpur), Malaysia | Langkawi, Malaysia | Phuket, Thailand | Penang, Malaysia | Singapore, Singapore...

Port Kelang (Kuala Lumpur), Malaysia
|
Langkawi, Malaysia
|
Phuket, Thailand
|
Penang, Malaysia
|
Singapore, Singapore
|
Benoa (Bali), Indonesia
Prices starting from
Inside

Oceanview

Balcony

Suite

$899

USD

$81.73

USD

per day

$1,699

USD

$154.45

USD

per day

$2,599

USD

$236.27

USD

per day

$4,699

USD

$427.18

USD

per day
Port charges of
$210
USD
included. Taxes and fees of
$232
USD
are not included.
Date

Date

Location

Location

Arrival

Arrival

Departure

Departure

Sat, Jan 27, 2024

PORT KLANG KUALA LAMPUR

--

8:00 pm

Sun, Jan 28, 2024

LANGKAWI

10:00 am

7:00 pm

Mon, Jan 29, 2024

PHUKET

7:00 am

--

Tue, Jan 30, 2024

PHUKET

--

6:00 pm

Wed, Jan 31, 2024

PENANG

7:00 am

6:00 pm

Thu, Feb 01, 2024

SINGAPORE

6:00 pm

--

Fri, Feb 02, 2024

SINGAPORE

--

6:00 pm

Sat, Feb 03, 2024

AT SEA

--

--

Sun, Feb 04, 2024

JAKARTA

6:30 am

8:00 pm

Mon, Feb 05, 2024

AT SEA

--

--

Tue, Feb 06, 2024

LEMBAR LOMBOK

8:00 am

9:00 pm

Wed, Feb 07, 2024

BENOA BALI

6:00 am

--
Click on a port for more information
Vendor
Norwegian Cruise Line
General
Norwegian Cruise Line is the innovator in cruise travel with a 51-year history of breaking the boundaries of traditional cruising. Most notably, Norwegian revolutionized the cruise industry by offering guests the freedom and flexibility to design their ideal cruise vacation on their schedule with no set dining times, a variety of entertainment options and no formal dress codes. Today, Norwegian invites guests to enjoy a relaxed, resort-style cruise vacation on some of the newest and most contemporary ships at sea with a wide variety of accommodations options, including The Haven by Norwegian, a luxury enclave with suites, private pool and dining, concierge service and personal butlers. Norwegian Cruise Line sails around the globe, offering guests the freedom and flexibility to explore the world on their own time and experience up to 27 dining options, award-winning entertainment, superior guest service and more across all of the brand's 16 ships.
Recently, the line was named "Europe's Leading Cruise Line" for the tenth consecutive year, "World's Leading Large Ship Cruise Line" for the sixth consecutive year, the "Caribbean's Leading Cruise Line" for the fifth consecutive year, as well as "World's Leading Cruise Line" and "North America's Leading Cruise Line" both for the second straight year by the World Travel Awards. Norwegian's next new build, the highly anticipated Norwegian Bliss, will be delivered in April 2018 featuring many firsts-at-sea for the global market including the largest race track at sea, award-winning Broadway entertainment, two observation lounges for guests to enjoy stunning ocean and glacier views and more. Norwegian will introduce an additional new "Breakaway Plus" Class cruise ship in 2019 and has six additional ships on order for delivery beginning in 2022.
Overview
As the namesake of our "Jewel Class" cruise ships, you can bet she's got it all. As well as offering some of the largest suites at sea, there are staterooms to accommodate every style. When it comes to entertainment, this ship's filled with excitement: 16 dining options, 15 bars and nightclubs and that's just the beginning. Come aboard and venture into the wild on an Alaska Cruise. Go from scenic views to city views on a Pacific Coastal Cruise. Or travel to stunning beaches and picturesque cobble stone cities on a Mexican Rivera Cruise. Whichever destination you choose, get ready for an adventure of a lifetime!
Dining
(Complimentary)
Azura (Main Dining Room) One of our two Main Restaurants serving a variety of culinary delights with a contemporary flair.
Chin Chin Enjoy a complimentary Asian Fusion dining venue featuring freshly prepared noodles, delicious wok fried dishes, authentic soups, and more.
Tsar's Palace (Main Dining Room) Stunning in design with ocean views, this Main Restaurant offers traditional cuisine to please every palate.
More Choices
O'Sheehan's
Topsiders Bar & Grill
The Great Outdoors
Room Service
Garden Cafe
Specialty Dining (Extra Charge)
Teppanyaki The sizzles and surprises never cease at our authentic Japanese Hibachi restaurant. Sit at a lively shared table as a skillful chef perfectly grills steak, seafood and chicken on a large steel grill.
Moderno Looking for a unique experience? Our authentic Brazilian steakhouse is a must. Start with an impressive salad bar, but save room for skewers of slow-roasted meats carved tableside by our Pasadores. Oceanside seating available.
La Cucina Buona sera! Enjoy the finest ingredients at our vibrant Italian ristorante. Dine on classics like pasta carbonara or shrimp fettuccine; Then indulge in the affogato. Your good evening just got better.
More Choices
Atrium Cafe & Bar
Sushi
Cagney's
Le Bistro
Entertainment
Rock You Tonight Take a walk on the wild side in tonight's production of Rock You Tonight! The high-energy grooves of our Jewel Production Cast combines with the rocking sounds of the Norwegian Jewel Showband to bring you an athletic explosion of dance that leaps off the stage to rock icons Queen, Journey, and The Who.
Le Cirque Bijou The Norwegian Jewel Production Cast brings to life this artistic and awe inspiring spectacle. Journey into a world where dreams bring to life a land of colorful jewels while death defying acts soar high above your head.
Velvet Ready to "Turn the Beat Around"? Then slip behind the red velvet rope to relive the music and glamour of the sexy disco era. Showcasing a stellar array of circus acrobatics, Velvet will have you off your seat with excitement singing along with fabulous disco divas, and boogying to groovy hits like "Enough is Enough" and "Last Dance."
Activities
Entourage This is a cool place where teens can have fun, too. Designed to look and feel like the New York Subway, there's even graffiti on the walls.
Hot Tubs There are six hot tubs conveniently located. Try them all out or pick your favorite and make relaxing and unwinding a part of your daily regimen.
Jewel Club Casino This could be your lucky night! Try your hand at Roulette, Blackjack, Craps and Let It Ride.
Mandara Spa & Salon If being pampered is your idea of a vacation, the Mandara Spa & Salon is the place for you. This full service beauty salon and spa offers a wide range of spa treatments to rejuvenate your body and soul.
Jogging/Walking Track Run circles around the other guests or get in your daily walk while you're at sea. Breakfast always tastes better after a good walk or run, right?
Card Room Here is one room where playing games is not just encouraged, it's expected. Find another couple and play bridge or test your skill with chess, checkers and Scrabble.
More Choices
Video Arcade
The Library
The Chapel
Splash Academy
Spa Thermal Suite
Sapphire Pools
Meeting Rooms
Art Gallery
Basketball/Volleyball/ Tennis Court
Body Waves Fitness Center
Internet Cafe
Shopping
Colombian Emeralds International
Galleria Shops
The Galleria Boutiques
The Tides
Bars & Lounges
The Great Outdoors Come as you are, even in your swimsuit, to this casual, buffet bar serving grilled favorites like burgers, hot dogs and great ocean views.
Atrium Cafe & Bar Amid the hustle and bustle of the Atrium, enjoy something sweet. This is a morning and late-night favorite serving coffees, espressos, cappuccinos and more. Or indulge in freshly baked cookies, cakes and pastries from The Bake Shop.
Bliss Ultra Lounge Cruise into the clubbing scene at Bliss. Dance to a different beat and feel the excitement as you walk through the lit tunnel to the illuminated bar. It's electric. Bliss is a top hot spot every night of the week. Experience it.
Topsiders Bar & Grill Enjoy casual dining to suit every taste. From grilled burgers to hot dogs, come as you are and eat as you like after a night out or before your day begins.
O'Sheehan's Dine on reinvented Irish pub classics while sipping your favorite draft beer, all in a casual atmosphere open 24 hours a day. There's no cover charge to dig into your favorite comfort foods and savory Daily Specials, such as Prime Rib and all-you-can-eat Ribs, while taking in a sports game.
Spinnaker Lounge At night, the atmosphere at the Spinnaker Lounge is charged when the music comes up and the stage becomes a dance floor. Panoramic views make this the place perfect for parties and informal meetings.
More Choices
The Pit Stop
Magnum's Champagne & Wine Bar
Maltings Beer & Whiskey Bar
Sake Bar
Shakers Martini & Cocktail Bar
Stardust Theater
Sugarcane Mojito Bar
Passenger Capacity: 2,376 (double occupancy)
Gross Register Tonnage: 93,502
Overall Length: 965 feet
Max Beam: 125 feet
Draft: 28 feet
Engines: Diesel Electric
Cruise Speed: 22.5 knots
Crew: 1,069
Year Built: 2005
Refurbished: 2014
Please select the deck plan you will like to see below
Deck Fifteen

The Far East is rich in history, offering unique experiences, breathtaking landscapes, mouthwatering cuisine, arts and music reflecting ancient cultures and modern tastes.

From the unexplored regions dating back hundreds of thousands of years to the most metropolitan, high-tech cities in the world...It's guaranteed that by choosing an itinerary to the Far East, you will not be disappointed and you will not forget it for the rest of your life.

Port Kelang (Kuala Lumpur), Malaysia
Malaysia's capital rises like a vision from the deep jungles. Its fascinating array of architectural styles includes Malay stilt villages, Islamic minarets, Hindu temples, Chinese shop houses and the indescribable opulence of the Royal Palace. In the background rise the world's tallest buildings, the Petronas Twin Towers completed in 1996.
Set like a jewel in the Andaman Sea, Thailand's largest island has great expanses of sandy beaches that lure sun-seekers to their shores, and a unique culture combining influences from China and Portugal. Visit the fabled monastery of Wat Chalong, the Orchard Garden and the Thai Village, where examples of the country's culture are presented in a tranquil lakeside setting.
The swirl of Batik in eastern bazaars, the cascade of waterfalls in the Botanical Gardens, jungle-clad hills ringed by golden beaches, these are the images you will take from Penang. This lovely resort island and its bustling capital of Georgetown are the picture of Malaysian diversity. Visit the Temple of the Reclining Buddha and Kek Lok Si, one of the most beautiful temples in Southeast Asia. See the ornate Khoo Kongsi, and old Chinese clan house; and an 18th century British fortress. Enjoy the Chinese embroidery and Malay daggers in the Penang Museum, or marvel at the Penang Bridge (third longest in the world).
One of Asia's great success stories, this island republic has merged diverse cultures into a dynamic and thriving nation. Clean, modern and full of green gardens, its neighborhoods reflect the Chinese, Malay, Indian, Arab and European backgrounds of its past. After sampling the legendary shopping, retire to Raffles Hotel's famous bar and toast Maugham, Kipling and Noel Coward with a Singapore Sling.