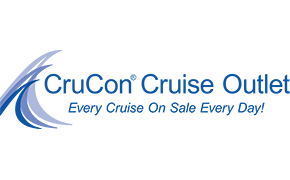 800-493-6609
11 Nights Caribbean
departing from Miami, Florida
Cruise Line
Norwegian Cruise Line
Departing
Tue, Jan 02, 2024
Return Port
Miami, Florida
Ports of Call
Miami, Florida | Puerto Plata, Dominican Republic | Port of Oranjestad, Aruba, Caribbean | Willemstad, Curacao |...

Miami, Florida
|
Puerto Plata, Dominican Republic
|
Port of Oranjestad, Aruba, Caribbean
|
Willemstad, Curacao
|
Kralendijk, Bonaire, Dutch Antilles
|
St. Thomas, U.S. Virgin Islands
|
San Juan, Puerto Rico
|
Great Stirrup Cay, Bahamas
Prices starting from
Inside

Oceanview

Balcony

Suite

$909

USD

$82.64

USD

per day

$1,099

USD

$99.91

USD

per day

$1,859

USD

$169.00

USD

per day

$2,199

USD

$199.91

USD

per day
Port charges of
$210
USD
included. Taxes and fees of
$309
USD
are not included.
Date

Date

Location

Location

Arrival

Arrival

Departure

Departure

Tue, Jan 02, 2024

MIAMI

--

5:30 pm

Wed, Jan 03, 2024

AT SEA

--

--

Thu, Jan 04, 2024

PUERTO PLATA

8:00 am

4:00 pm

Fri, Jan 05, 2024

AT SEA

--

--

Sat, Jan 06, 2024

ORANJESTAD

10:00 am

10:00 pm

Sun, Jan 07, 2024

WILLEMSTAD

8:00 am

8:00 pm

Mon, Jan 08, 2024

KRALENDIJK

6:00 am

1:00 pm

Tue, Jan 09, 2024

ST THOMAS

12:00 pm

8:00 pm

Wed, Jan 10, 2024

SAN JUAN

8:00 am

4:00 pm

Thu, Jan 11, 2024

AT SEA

--

--

Fri, Jan 12, 2024

GREAT STIRRUP CAY

9:00 am

5:00 pm

Sat, Jan 13, 2024

MIAMI

7:00 am

--
Click on a port for more information
Vendor
Norwegian Cruise Line
General
Norwegian Cruise Line is the innovator in cruise travel with a 51-year history of breaking the boundaries of traditional cruising. Most notably, Norwegian revolutionized the cruise industry by offering guests the freedom and flexibility to design their ideal cruise vacation on their schedule with no set dining times, a variety of entertainment options and no formal dress codes. Today, Norwegian invites guests to enjoy a relaxed, resort-style cruise vacation on some of the newest and most contemporary ships at sea with a wide variety of accommodations options, including The Haven by Norwegian, a luxury enclave with suites, private pool and dining, concierge service and personal butlers. Norwegian Cruise Line sails around the globe, offering guests the freedom and flexibility to explore the world on their own time and experience up to 27 dining options, award-winning entertainment, superior guest service and more across all of the brand's 16 ships.
Recently, the line was named "Europe's Leading Cruise Line" for the tenth consecutive year, "World's Leading Large Ship Cruise Line" for the sixth consecutive year, the "Caribbean's Leading Cruise Line" for the fifth consecutive year, as well as "World's Leading Cruise Line" and "North America's Leading Cruise Line" both for the second straight year by the World Travel Awards. Norwegian's next new build, the highly anticipated Norwegian Bliss, will be delivered in April 2018 featuring many firsts-at-sea for the global market including the largest race track at sea, award-winning Broadway entertainment, two observation lounges for guests to enjoy stunning ocean and glacier views and more. Norwegian will introduce an additional new "Breakaway Plus" Class cruise ship in 2019 and has six additional ships on order for delivery beginning in 2022.
Overview
Cruise to the breezy islands of the Bahamas or venture into the wild in Alaska. Travel from scenic views to city views on a Pacific Coastal cruise. Or simply sit back and sail through the world's greatest shortcut on a Panama Canal cruise . Whatever you choose to do, we invite you to experience the wonders of getting there aboard the Norwegian Pearl. Her chic bowling alley, 16 delicious dining options, 15 bars and lounges, dazzling casino, tranquil spa, and spacious Garden Villas are just a few things that make this Jewel Class cruise ship a destination of her own.
Ship's Highlights
Norwegian Pearl Highlights
Watch glaciers calve from a private balcony while on an Alaska cruise.
Enjoy a fantastic steak in Cagney?s while sailing through the Caribbean.
Relax in the hydrotherapy room after a couples massage at the South Pacific Spa.
Dining
(Complimentary)
O'Sheehan's Dine on reinvented Irish pub classics while sipping your favorite draft beer, all in a casual atmosphere open 24 hours a day. There's no cover charge to dig into your favorite comfort foods and savory Daily Specials, such as Prime Rib and all-you-can-eat Ribs, while taking in a sports game.
Indigo (Main Dining Room) Balancing classic favorites with the hottest new dishes, Indigo is a can't miss culinary experience. With daily changing menus offering even more variety and Chef's Signature Dishes featuring deliciously fresh ingredients, there's always something to look forward to inside this Main Dining Room.
Lotus Garden Enjoy a complimentary Asian Fusion dining venue featuring freshly prepared noodles, delicious wok fried dishes, authentic soups, and more.
More Choices
Garden Cafe/Kids Cafe
Topsiders Bar & Grill
The Great Outdoors
Room Service
Summer Palace (Main Dining Room)
Specialty Dining (Extra Charge)
Teppanyaki The sizzles and surprises never cease at our authentic Japanese Hibachi restaurant. Sit at a lively shared table as a skillful chef perfectly grills steak, seafood and chicken on a large steel grill.
Moderno If you're looking for a unique experience, our authentic Brazilian steakhouse is a must. Start with an impressive salad bar of imported cheeses, olives, cured meats, ceviche and specialty salads. Be sure to save room for the delicious skewers of slow-roasted meats including beef, pork, lamb and chicken - all carved tableside by our Pasadores.
Le Bistro Norwegian's signature French restaurant featuring Mediterranean, nouveau and classic French cuisine.
More Choices
Atrium Cafe & Bar
Sushi
Cagney's Steakhouse
La Cucina
Entertainment
Legends In Concert Get ready for a musical extravaganza featuring the best celebrity tribute artists! The iconic tribute show, Legends in Concert, is now honored to call Norwegian Pearl home on the high seas. A staple on Las Vegas' center strip for the past 32 years, Legends in Concert is known as the pioneer of live tribute shows and has assembled the greatest collection of live tribute artists and celebrity look-alikes in the industry.
Pure Variety Enjoy a fantastic evening of song and dance as the Norwegian Production Cast brings a night of entertainment; showcasing the many talents and styles from our production cast. Featuring the Norwegian Show Band.
Activites
Mandara Spa & Salon If being pampered is your idea of a vacation, the Mandara Spa & Salon is the place for you. This full service beauty salon and spa offers a wide range of spa treatments to rejuvenate your body and soul.
Splash Academy Get into the zone of fun because Splash Academy is just for kids! With lots of open space for active games, an arts and crafts area and creative theme days kids can do what they do best - be a kid!
Metro Center This is a cool place where teens can have fun, too. Designed to look and feel like the New York Subway, there's even graffiti on the walls.
Spa Thermal Suite The Thermal Suite offers a unique experience benefiting the mind and body. Feel the weightlessness and total relaxation created by the kneading effect of water in the Thalasso Therapy Pool, or soak in the hot tub with friends for some improved circulation with conversation. Head off to the steam room to soothe joints and alleviate pains. If detox is what you crave, sit down at the sauna to sweat out your cares as your heart and sweat glands work together to purify your body. Then relax and bring your body to temperature with a nap on heated mosaic lounge chairs.
Pearl Club Casino Welcome. Try your hand at Roulette, Blackjack, Craps and Let It Ride against a backdrop of traveling circuses from the turn of the century. For a detailed list of slots and games, please visit the Game Types page in the Norwegian Casinos At Sea section.
LifeStyle Room Looking for a quiet place to write postcards, play cards or read a book? Drop by the Lifestyles Room.
More Choices
The Library
The Chapel
Photo Gallery
Video Arcade
Pool Deck
Art Gallery and Internet Cafe
Basketball/Volleyball/Tennis Court
Body Waves Fitness Center
Card Room
Hot Tubs
Jogging/Walking Track
Kid's Pool
Meeting Rooms
Shopping
Colombian Emeralds International
The Shopping Galleria
The Tides
Trade Routes Boutiques
Bars and Lounges
Topsiders Bar & Grill Enjoy casual dining to suit every taste. From grilled burgers to hot dogs, come as you are and eat as you like after a night out or before your day begins.
Stardust Theater It's showtime! And we've got a really big show for you at the Stardust. Enjoy Broadway and Vegas-style shows with cocktails before or after dinner with a European Art Noveau backdrop and a peacock adorning the curtain.
Spinnaker Lounge At night, the atmosphere at the Spinnaker Lounge is charged when the music comes up and the stage becomes a dance floor.
Pearl Club Casino Bar Full Casino featuring a circus theme reflecting bold and brash colors of traditional traveling circuses at the turn of the century.
Maltings Beer & Whiskey Bar Inspired by the lobby bar from the Mandarin Oriental in London, this contemporary full bar has low lounges and tables with the perfect hint of mood lighting.
Bliss Ultra Lounge & Night Club A lounge inspired by all things spherical and out of space. Bubbles, the use of lighting, color and ultraviolet artworks will be throughout this room.
More Choices
Sugarcane Mojito Bar
Sky High Bar & Grill
Shakers Martini & Cocktails Bar
Sake Bar
O'Sheehan's
Moderno Bar
Magnum's Champagne & Wine Bar
Great Outdoors Bar
Corona Cigar Club
Atrium Cafe & Bar
Passenger Capacity: 2,394 (double occupancy)
Gross Register Tonnage: 93,530
Overall Length: 965 feet
Max Beam: 125 feet
Draft: 27 feet
Engines: Diesel Electric
Cruise Speed: 22.5 knots
Crew: 1,072
Year Built: 2006
Refurbished: 2017
Please select the deck plan you will like to see below
Deck Fifteen

Sleeping under a palm tree, strolling on endless beaches and eating ice cream while floating in a turquoise sea. What could be further from your everyday world? When you sail the Caribbean you''ll discover how relaxing, entertaining and just plain fun a week really can be. Visit a variety of beautiful islands and escape to paradise on your next vacation.
Discover the cosmopolitan beauty of Miami along Florida's fabled Gold Coast. Stroll through carefully preserved Art Deco neighborhoods and witness the trendy lifestyle that is South Beach. Enjoy open-air shopping in the Bayside Marketplace and shop for a bite to eat in Coconut Grove, with its harborside cafes and quaint, artistic settings.
Puerto Plata, Dominican Republic
Whether for family fun, historical sight-seeing, sports, or leisurely activity, Puerto Plata will fulfill everyone's desires to the hilt!
Port of Oranjestad, Aruba, Caribbean
The tiny island of Aruba is the smallest of the ABC Islands, which include Barbados and Curacao. Aruba lies about 15 miles north of Venezuela and has limited vegetation. The landscape consists of cacti and the curiously wind-bent divi divi trees. You may also be interested in climbing atop some of the huge boulders and exploring some of its caves. Of course, the main attractions to this island are its magnificent beaches against the turquoise waters full of spectacular marine life, which lure scores of sunbathers, snorkelers, and divers each year to the island.

Though small, Aruba has room for some luxury as well. If you travel along Palm Beach, you will find the several miles of this white sand lined with a string of hotels with glitzy casinos, restaurants and exotic boutiques. The crystal-clear waters of this beach are ideal for swimming and all kinds of watersports. However, if you prefer to stay dry, you are more than welcome to enjoy Aruba''s exotic underwater world from the glass bottom boats or on a submarine excursion.

The ship passes through a channel in the reef, into a broad, perfectly protected natural harbor. This is Willemstad, where Dutch gingerbread houses, superb shopping, excellent restaurants and bustling casinos abound. Nature buffs will love the exotic plants and tropical birdlife of Christoffel National Park. And don''t forget to sample the famous Cura�ao liqueur, still made here.
Kralendijk, Bonaire, Dutch Antilles
Bonaire has consistently been ranked as the finest snorkeling and scuba diving destination in the Caribbean for two decades. This is because of the island's diligent stewardship of its marine resources. Since 1979, all the waters of Bonaire's coast have been legally protected.

Besides snorkeling and scuba diving, there is plenty more to be done here. Bonaire has trade winds that are usually steady and wash over the island. This creates ideal conditions for windsurfing. The sere beauty of this semi-desert landscape is home to an assortment of wildlife. Atop the rock formations of Washington Slagbaai you can find iguanas toasting themselves, while they watch a vast cloud of orange-pink flamingoes drift across the bone-white salt flats. The divi-divi trees bending into the surreal sculptures of the wind, and towering cacti represent the Caribbean's diverse ecology.

Another great thing about Bonaire is that it has a yearly average temperature of 82 degrees F (27.8 degrees C) with an average water temperature of 80 degrees F (26.7 degrees C). All year, Bonaire is not likely to see more than 22 inches (56 cm) of rain. This can be attributed to its nearly constant humidity of 76% and year round sunny forecast.

St. Thomas, U.S. Virgin Islands
Prior to the arrival of the Europeans, the island of St. Thomas was once inhabited by the Ciboney tribes around 1500 BC along with two other tribes, the Taino or Arawaks and the Caribs. Even today you will be able to find evidence of these late tribes. Also before the European began to form a colony on this island, pirates once roam this island. The most common stories of pirates usually include the names of Blackbeard and Bluebeard who have been known for thieving Spanish ships filled with gold coins and other valuables. In 1917, the Danish flag was a thing of the past and the flag of the United States is a thing of the present.

Due to the beauty of this island, breath taking attractions are everywhere you look. This island is equipped with historical sites such as the Charlotte Amalie to marine parks and beautiful botanical gardens throughout the island. During your visit make sure you indulge in the Nightlife full of calypso music for your listening pleasure as well as great restaurants for your dining pleasure and semi-block parties for your dancing delight.
The fortress of El Morro guards the harbor against long-gone Sir Francis Drake and his British privateers. The colorful streets of Old San Juan retain the Latin flavor of its seafaring past, when this was the heart of the Spanish Main. Sample the fiery rum made here, or indulge in an icy treat made from fresh tropical fruit and enjoy the Caribbean atmosphere.
Great Stirrup Cay, Bahamas
A place of ultimate relaxation, Great Stirrup Cay (pronounced "key") was the very first private island bought for exclusive use by a cruise line, and as such it maintains its status at the forefront of secluded areas. It is located 65 miles north of Nassau and is one of the 700 islands in the Bahamas. On this island there are 2400 acres of uninhabited land that erupts with natural beauty; the lush wooded land provides an ecological refuge for plants and wildlife. Even with the other passengers, there are a wealth of opportunities for privacy, whether taking an unguided hike to the historic lighthouse, sipping drinks under coconut palms in the hammocks, or finding your own untouched piece of paradise. This cay is a true rest and relaxation destination.