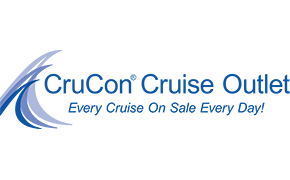 800-493-6609
14 Nights South America
departing from San Antonio, Santiago, Chile
Cruise Line
Holland America Line
Departing
Tue, Feb 20, 2024
Return Port
Buenos Aires, Argentina
Ports of Call
San Antonio, Santiago, Chile | Puerto Montt, Chile | Puerto Chacabuco, Chile | Punta Arenas, Chile | Ushuaia, Argentina...

San Antonio, Santiago, Chile
|
Puerto Montt, Chile
|
Puerto Chacabuco, Chile
|
Punta Arenas, Chile
|
Ushuaia, Argentina
|
Stanley, Falkland Islands
|
Montevideo, Uruguay
|
Buenos Aires, Argentina
Prices starting from
Inside

Oceanview

Balcony

Suite

$2,199

USD

$157.07

USD

per day

$2,249

USD

$160.64

USD

per day

$3,549

USD

$253.50

USD

per day

$3,999

USD

$285.64

USD

per day
Port charges of
$350
USD
included. Taxes and fees of
$419
USD
are not included.
Date

Date

Location

Location

Arrival

Arrival

Departure

Departure

Tue, Feb 20, 2024

SAN ANTONIO (SANTIAGO), CHILE BOARDING TIME TO BE ASSIGNED VISA REQ FOR SOME

--

5:00 pm

Wed, Feb 21, 2024

AT SEA

--

--

Thu, Feb 22, 2024

PUERTO MONTT, CHILE TENDER REQUIRED WHEELCHAIR ACCESS LIMITED VISA REQ FOR SOME

8:00 am

5:00 pm

Fri, Feb 23, 2024

PUERTO CHACABUCO, CHILE TENDER REQUIRED WHEELCHAIR ACCESS LIMITED VISA REQ FOR SOME

11:00 am

7:00 pm

Sat, Feb 24, 2024

CRUISING CHILEAN FJORDS CRUISING ONLY

--

--

Sun, Feb 25, 2024

SCENIC CRUISING SARMIENTO CHANNEL CRUISING ONLY

--

--

Mon, Feb 26, 2024

STRAIT OF MAGELLAN CRUISING ONLY

--

--

Mon, Feb 26, 2024

PUNTA ARENAS, CHILE VISA REQ FOR SOME

6:00 am

6:00 pm

Mon, Feb 26, 2024

COCKBURN CHANNEL CRUISING ONLY

--

--

Mon, Feb 26, 2024

BEAGLE CHANNEL CRUISING ONLY

--

--

Tue, Feb 27, 2024

DAYLIGHT CRUISING GLACIER ALLEY CRUISING ONLY

--

--

Tue, Feb 27, 2024

USHUAIA, ARGENTINA

12:00 pm

8:00 pm

Wed, Feb 28, 2024

SCENIC CRUISING CAPE HORN CRUISING ONLY

--

--

Thu, Feb 29, 2024

STANLEY/FALKLAND IS/ISLAS MALVINAS TENDER REQUIRED WHEELCHAIR ACCESS LIMITED VISA REQ FOR SOME

8:00 am

6:00 pm

Fri, Mar 01, 2024

AT SEA

--

--

Sat, Mar 02, 2024

AT SEA

--

--

Sun, Mar 03, 2024

MONTEVIDEO, URUGUAY TIME SUBJECT TO TRANSIT WINDOW

8:00 am

6:00 pm

Mon, Mar 04, 2024

BUENOS AIRES, ARGENTINA OVERNIGHT TIME SUBJECT TO TRANSIT WINDOW

8:00 am

--

Tue, Mar 05, 2024

BUENOS AIRES, ARGENTINA

6:00 am

--
Click on a port for more information
Vendor
Holland America Line
General
Welcome to Holland America Line, recognized for nearly 150 years as a leader in premium cruising. Today, our fleet of 14 ships visit more than 470 ports of call in 98 countries connecting with all seven continents. Holland America Line guests are endlessly curious, looking to go beyond typical tourist experiences.
They''re not looking for things like waterslides, go-karts, roller coasters or climbing walls when they cruise. They are explorers who appreciate the one-of-a-kind experiences curated by the experts who manage our exclusive Explorations CentralTM destination immersion programming, with local cultural insights, insider travel tips, and unique shore excursions for an authentic experience in each destination. They are foodies who want unrivaled experiences in food, wine and spirits, and enjoy the award-winning dining influenced by our Culinary Council of seven world-renowned celebrity chefs.
They''re music lovers who appreciate the best in live music - exclusively on board at Lincoln Center Stage, B.B. King''s Blues Club, Billboard Onboard, Rolling Stone Rock Room, Postmodern Jukebox, and more.* And, they want to pursue these passions on perfectly sized, refreshingly uncrowded ships that combine classic design with contemporary elegance - all with service that attends to every detail, every day. Come, savor the journey.
*Venues vary by ship.
Overview
Oosterdam, a Vista-class ship, recently emerged from dry dock with exciting updates-including completely refreshed suites and new lounge, dining and entertainment venues, such as Music Walk, with Lincoln Center Stage, B.B. King's Blues Club and Billboard Onboard. Guests can choose from among delectable specialty restaurants, hone culinary skills with America's Test Kitchen and thrill to BBC Earth Experiences.
Services
On Holland America Line cruises, your every wish is our pleasure to fulfill
Always at the heart of the Holland America cruise experience is our warm and award-winning style of service that is never in the way and never out of reach. We sail with nearly one crew member for every two guests, providing the intuitive, gracious service that has long defined classic cruising. Our extensive onboard services, from special dining requests to full service laundry and dry cleaning services, are designed with your comfort and convenience in mind. Our specially trained crew takes pride in anticipating and fulfilling your every wish. From our waiters and bartenders to our chefs and wine experts, our spa technicians and fitness instructors to our officers and housekeeping staff, everyone is dedicated to providing you with the gracious and personalized service that will make your cruise vacation memorable. On board the ships of Holland America Line you'll discover a cruise experience that is modern, fresh and appealing - in an ambiance that is timeless and refined.
Onboard Activities
Lincoln Center Stage
In an exclusive partnership with the world's leading center for the performing arts, we proudly present Lincoln Center Stage, showcasing outstanding musicians performing multiple programs of chamber music most evenings, as well as afternoon recitals during leisurely days at sea.
B.B. King's Blues Club

Direct from Beale Street, B.B. King's All Stars bring the best of Memphis music to sea. From funky and fast to soulful and smooth, enjoy dancing and try specialty cocktails like the Lucille and Rock Me Baby.
Holland America Line Navigator
Personalize your cruise experience once you're on the ship with our free mobile-friendly tool. Plan your daily activities, browse and purchase shore excursions, view restaurant menus, make dining reservations, check your account balance and more.
BBC Earth in Concert

We have partnered with BBC Earth to bring you unforgettable new ways to experience the world's natural wonders. Through the innovative and breathtaking programming, guests will be taken closer to the ocean and the natural world through groundbreaking concerts and films.
Billboard Onboard
Fifty years of chart-topping hits rock the house as two pianists play music that you know and love. It's all part of Billboard Onboard, an interactive experience made possible by a partnership with Billboard, the leading global destination for charts, news, trends and innovation in music.
High Score!
Unleash your competitive spirit at High Score!, our new family game room — on Oosterdam. By day, it's a secret hideaway for kids and teens, where they can engage in a fast-paced flurry of four-person air hockey or contend for bragging rights in the video arcade. At night, the entire family is welcome to bond over board games, skee-ball, a tilting labyrinth and family activities.

Fitness
Stop by the professionally staffed Fitness Center equipped with the latest cardio and weight machines. Try one of our classes on indoor cycling, Pilates and more or work out at your own pace. You can also head out for fresh air and exercise on deck, where you'll find basketball and volleyball courts, and two refreshing pools (available on select ships). Some classes may have a nominal fee.
Explorations Central
Explorations Central™ (EXC®), Holland America Line's exclusive destination programming, is designed to deepen your understanding of the places you visit. Its indispensable travel resources and opportunities to engage with experts and local insiders, make exploring each port of call more vivid and meaningful.
World Stage
Showcasing music, song, dance, comedy and more, the World Stage presents a myriad of performances and presentations to entertain and inform throughout your voyage.
Greenhouse Spa & Salon

Refresh, Relax and Rejuvenate
During a leisurely day at sea, few places help you refresh, relax and rejuvenate like the Greenhouse Spa & Salon®. This heavenly retreat nurtures every aspect of your well-being with renowned spa rituals and healing touches. In the spa, pamper your skin with facial treatments featuring premium, naturally sourced ingredients. Nurture your body, too, with massage treatments employing time-honored, hands-on massage techniques gleaned from around the world.
Casino
Your Holland America Line ship's Casino offers a wide array of gaming options. Whether you prefer slot machines or want to try your hand at blackjack or poker, our dealers and staff are available to provide complimentary instruction — and we offer many engaging tournament options. The Casino is only open at sea.
Bars & Lounges
Crow's Nest: Holland America Line offers you a wide selection of lounges onboard. The panoramic view takes center stage in The Crow's Nest at the top of the ship, where you can relax just about any time of day and enjoy your favorite drink.
Explorer's Lounge: The Explorer's Lounge is an elegant and refined space to enjoy a glass of wine, a cocktail, or your favorite liqueur.
Ocean Bar: Enjoy live music in this popular bar perfect for pre-dinner cocktails.
Galley Bar: This sophisticated venue is adorned with an eclectic and whimsical mix of artwork including portraits, landscapes, still life and abstract pieces. Order your favorite cocktail or try one from our signature cocktail menu created in partnership with our Master Mixologist Dale DeGroff, a James Beard "Who's Who" inductee.
Features
The Digital Workshop powered by Microsoft Windows: Guests will be able to "show and tell" their vacation memories, learning how to share all their digital memories through email, blogging and social networking - so friends and family can see where they've been cruising even before they return home. Free workshops taught by Microsoft-trained "techsperts" make it easy and fun, even for novices.
The Culinary Arts Center, presented by Food & Wine Magazine: our state-of-the-art demonstration kitchen offering interactive gourmet cooking lessons taught by our own Master Chefs or culinary guests.
Greenhouse Spa & Salon: features heavenly beauty and wellness rituals. Enjoy a facial, hot stone massage, steam in a thermal suite and have your hair and nails done for a special evening.
Vista Dining Room: features impeccable service and an extensive wine list. Five-course menus include continental cuisine, vegetarian and low-carb options.
Pinnacle Grill: This intimate reservations-only venue offers an elegant, sophisticated dining experience. Featuring premium Sterling Silver beef, inspired seafood dishes and many select wines rated "Excellent" by Wine Spectator - as well as distinctive Bvlgari china, Riedel stemware and Frette linens.
Lido Restaurant: offers a relaxed ambiance for all three meals and features a variety of fresh, cooked-to-order specialties.
Explorations Cafe, powered by The New York Times: a comfortable, coffee house environment where you can browse through an extensive library, surf the Internet and check email or simply read the morning paper.
Vista Show Lounge: features talented vocalists, dancers, illusionists, comedians and variety acts.
Crow's Nest: offers sweeping 270 degree views during the day, and a hip, fashionable nightclub each evening.
Club HAL: our dedicated youth facilities and activities for kids ages 3 - 12; activities are supervised and age appropriate.
The Loft: designed exclusively for teens (13 - 17) to have fun, socialize and hang out with people their own age.
Dining
Explorations Cafe
At Explorations Cafe, presented by The New York Times, relax in a comfortable, coffee house environment where you can browse through one of the most extensive libraries at sea, view a wide array of audio and video programming, or simply read the morning paper. Guests can also enjoy fresh pastries and their favorite espresso drink.
24-Hour In-Room Dining
Sleep in and have breakfast delivered. Enjoy an early dinner on your verandah before an evening excursion. Order a salad, sandwich or entree any time. In-Room Dining is only a phone call away. All selections are included in your cruise fare unless otherwise noted on the in-room menu.
Canaletto
In Italy, there's nothing more important than coming together to celebrate the joy of great food. This is the inspiration for our onboard Italian restaurant, Canaletto. Enjoy amazing Italian classics like braised chicken cacciatore al forno, branzino ai ferri or garlic shrimp ravioli. And for dessert: tiramisu, cannoli alla Siciliana, gelato, and more. Buon appetito! Including pasta made fresh daily. Buon Appetito!
Dive-In
Dive-In offers a variety of casual culinary classics, using the highest quality ingredients. Enjoy a burger, grilled to perfection and served on a toasted brioche with our own trade-marked secret sauce. Savor a succulent Nathan's Famous gourmet hot dog with golden French fries. Or choose a grilled chicken breast sandwich or juicy portabella mushroom stack. Dive-In is the perfect spot to dine poolside on the best burgers at sea.
The Dining Room
For an elegant breakfast, leisurely lunch or unforgettable multi-course dinner, The Dining Room is your destination. Behind the scenes, our Culinary Council, an elite team of seven world-renowned chefs, and our talented onboard executive chefs have worked to bring each dish to perfection. For dinner, choose from classics such as Boneless Lamb Loin en Croute, Rosemary Roasted Chicken, as well as regionally inspired cuisine and artfully prepared vegetarian dishes. Enrich your journey with an extensive selection of wines, carefully selected by our Wine Curator, world-renowned wine critic James Suckling.
Lido Market
Explore a world of intriguing culinary possibilities in the Lido Market. Steps from the Lido pool, this modern marketplace includes a curated selection of delicious options that you can grab on the go or have made to order: Breadboard, with freshly baked breads and pastries; Wild Harvest, offering a bountiful selection of hearty salads; Homestead, serving up comfort classics; Distant Lands, featuring global cuisine; Sweet Spot, for ice cream creations and desserts; Roasting Pan, hand-carved meats, fish and other hearty entrees; Perk, freshly brewed beverages and chilled juices; Quench, premium coffee, beer, wine, and soda available for purchase; Rise, savory quiches, croissants and sandwiches, and more.
Pinnacle Grill
Reserve a table in the intimate Pinnacle Grill for lunch or dinner and celebrate the day's adventures with cuisine inspired by the bounty of America's Pacific Northwest. In this elegantly appointed room, service is warm and engaging, and a meal is an event. The menu focuses on premium ingredients expertly prepared-from wild-caught king salmon from Alaska to sustainably raised beef from Washington State's Double R Ranch. And, every evening in this venue offers a chance for you to experience the signature recipes of Culinary Council Chef David Burke. Complementing your perfectly prepared meals are boutique wines from the Pacific Northwest and other celebrated vineyards from around the world. *Meals at Pinnacle Grill are half price for kids 12 years old or under, or free when they order from the kids' menu.
Entered Service: 2003
Ship's Registry: The Netherlands
Passenger capacity: 1,964
Gross Tonnage: 82,305 grt.
Length: 936 feet
Beam: 105.8 feet
Maximum Speed: 24 knots
Please select the deck plan you will like to see below
Observation Deck

Destination
South America
South America is huge, with scenic wonders that would impress even the most jaded traveler, cosmopolitan cities and native villages, snow-capped mountains, deserts and lush rain forests, miles of sandy beaches and areas so isolated a visitor feels swept back in time.

There are many options to cruising South America, and there is no better way to explore this vast continent than on a cruise vacation.

San Antonio, Santiago, Chile
Evocative of Switzerland, Chile's lake district is noted for its pristine, almost Alpine scenery and bracing climate. Visit Lake Llanquihue (pronounced "Yankee-way"), and explore the rugged coastline leading to Ensenada. Marvel at a Fuji-like volcano, Mount Osorno, which rises to a height of 8,500 feet. View the rushing falls and turbulent rapids of Petrohue and cruise the blue-green waters of placid Lake Todos Los Santos. Taste Chilean country specialties and enjoy folklore entertainment at a rustic hosteria.
Located within the Straits of Magellan, Punta Arenas is proud of being a frontier whaling town. Conveying the flavor of a Northern European seaport, mansions show that some early settlers made fortunes here. Tour the scenic landscapes of Patagonia, with its myriad of wildlife and breathtaking views. Or fly in a chartered airplane over the White Continent of Antarctica.
The world's southernmost city, Ushuaia overlooks Beagle Channel, named after the ship that took Charles Darwin to the bottom of the world. Founded just over one hundred years ago, this rustic town is situated amidst incredible snowcapped mountains, dramatic waterfalls, massive glaciers, and a forest known for its red foliage. Tierra del Fuego, the "Land of Fire," twelve miles to the west of Ushuaia, is known for its glacial landscape and its national park, which is a bird-watcher's paradise.
Stanley, Falkland Islands
This charming capital city, with its broad boulevards and beautiful parks, will entice you to explore the coastline. You'll also want to visit the Parque Batille y Ordonez, honoring the Father of Uruguay, and to see La Carreta-The Oxcart-a monument sculpted by Bellini.
Latin America's most sophisticated city, dubbed the "Paris of South America," invites you to stroll along broad, tree-lined boulevards to the picturesque Plaza San Martin. Tour the dazzling Teatro Colon, one of the world's greatest opera houses, and the tomb of Evita Peron. Perhaps you would enjoy a dinner ashore, followed by a performance of the Tango or an optional excursion into the pampas to visit an estancia (ranch) with traditional gaucho hospitality.