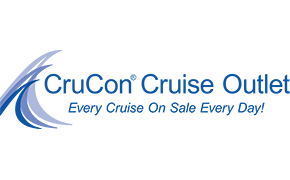 800-493-6609
5 Nights Bahamas
departing from Jacksonville, Florida
Cruise Line
Carnival Cruise Line
Departing
Sat, Jul 30, 2022
Return Port
Jacksonville, Florida
Ports of Call
Jacksonville, Florida | Nassau, Bahamas | Princess Cays, Bahamas
Jacksonville, Florida
|
Nassau, Bahamas
|
Princess Cays, Bahamas
Date

Date

Location

Location

Arrival

Arrival

Departure

Departure

Sat, Jul 30, 2022

JACKSONVILLE, FL DOCK

--

3:30 pm

Sun, Jul 31, 2022

FUN DAY AT SEA FUN AT SEA

--

--

Mon, Aug 01, 2022

NASSAU, THE BAHAMAS DOCK

8:00 am

5:00 pm

Tue, Aug 02, 2022

PRINCESS CAYS, THE BAHAMAS TENDER

8:00 am

5:00 pm

Wed, Aug 03, 2022

FUN DAY AT SEA FUN AT SEA

--

--

Thu, Aug 04, 2022

JACKSONVILLE, FL DOCK

8:00 am

--
Click on a port for more information
Vendor
Carnival Cruise Line
General
In a nutshell... we're all about fun vacations at sea and ashore! A Carnival cruise features day and nighttime entertainment like stage shows, musical performances, deck parties, casinos and more. (Like what? Like waterslides!) We invite our guests to come as they are, and we make everyone feel right at home with comfy staterooms, attentive service, casual and elegant dining, plus a variety of bars and gathering places indoors and out. Guests enjoy this unique experience against the backdrop of some of the world's most beautiful seaports.
Our 26 ships operate 3- to 24-day voyages, departing from every coast in the U.S., as well as Canada, Puerto Rico and Barbados. While we're best known for Caribbean cruises, we sail to other exotic and amazing destinations like Mexico, Alaska, The Bahamas, Europe, Hawaii and the Far East. Additionally, Carnival Cruise Line Australia now has three ships, and offers cruises from Sydney and Melbourne to New Zealand, the Pacific Islands and Singapore.
Carnival Cruise Line proudly supports important causes like St. Jude Children's Research Hospital.
Overview
Carnival Elation was built to celebrate the muses who inspire the arts. Carnival guests like you can expect this ship to inspire you... to have tons of vacation fun.
Not that Carnival Elation is going to have a hard time convincing you! As you head toward your destination, you'll find plenty of spots to visit for a tasty bite - options like the taco-'n-burrito goodness of BlueIguana Cantina, the burgers-'n-fries combo of Guy's Burger Joint, plus all the rotating goodness of Lido Restaurant. (Our suggestion: bring an appetite and try them all!) Carnival Elation also features places to enjoy a drink, from the all-chill Gatsby's Bar to the friendly poolside rivals RedFrog Rum Bar and BlueIguana Tequila Bar... and don't forget everybody's friend, the always-swinging Duke's Piano Bar.
If being a kid is more your thing, we have plenty of ideas for how to spend your time. Activities that are age-appropriate, supervised - and of course, fun! - are available for the actual kids at one of three youth spaces. Then there's the video arcade... oh, and did we mention the slidey, splashy, squirty Carnival WaterWorks? We didn't, but we should have, because both of these are fun for all - all ages, that is!
Carnival Elation also now has Balcony staterooms, each one featuring an outdoor space designed to help you make the most of the natural sea breeze. You'll see, and feel, that this ship is ready to inspire everyone in new ways.
Kids, Teens, & Family
Seuss at Sea
Just you wait and see what there is to see at Seuss at Sea!
Hasbro, The Game Show
Your favorite board games come to life in this fun-for-all-ages game show extravaganza.
WaterWorks
Built for some serious splashing.
Zumbini
We're getting kids ages 2-5 moving - and having an amazing time. Every Carnival cruise now includes Zumbini!
Seuss-a-polooza Story Time
Watch as your Dr. Seuss favorites come to life in a setting that's as one-of-a-kind as the classic themselves
Circle "C"
Welcome to the ultimate hot spot for guests ages 12 to 14. And with all this fun happening, they'll be LOLing in no time.
More options...
Arts and Crafts
Build-A-Bear Workshop at Sea
Camp Ocean
Club O2
Green Eggs and Ham Breakfast
Mini Golf
Night Owls
Pools
Seuss-a-palooza Parade
Towel Animal Theater
Twister Waterslide
Video Arcade
ZSpa
Ship Highlights
Carnival Elation's Highlights
The design of the Carnival Elation is a celebration of the muses who inspire the arts, and the ship will inspire you... to have fun!
Carnival Elation won't have a hard time convincing you, either. There are plenty of spots for a drink, from the laid back Gatsby's bar to the jumping Jekyll and Hyde Dance Club to the always-swinging Duke's Piano Bar. There are places for a tasty bite as well, with from Tiffany's on Lido Deck to one of two grand dining rooms, and even the Musical Cafe.
If being a kid is more your thing, we have plenty for you to do. Age-appropriate, supervised activities are available from one of three youth spaces, there's the video arcade... oh, and did we mention waterslides? We didn't, but we should have, because they're fun.
Dining
Guy's Burger Joint
Take a big juicy bite of one of the best burgers at sea, brought to you by none other than celebrity chef Guy Fieri.
BlueIguana Cantina
Head on down to our Mexican cantina, where the food is fresh an the atmosphere is fresher.
Dining Room
Three courses, no pretension. This kinda-fancy dining event brings a premium selection of food options (and fun!) to your table every night.
Green Eggs and Ham Breakfast
Sit down to breakfast with the world of Dr. Seuss.
*Additional Charge
Lido Restaurant
When it comes to a variety of food served in a casual dining atmosphere, this is the center of it all.
Pizza Pirate
Ahoy hungry mateys, this is the place to enjoy a tasty pizza, indeed.
Swirls
Grab a cone and choose from frozen yogurt or delicious soft-serve ice cream
the original heat blaster.
More Options...
24-Hour Room Service
BlueIguana Cantina
Bottomless Bubbles
Breakfast Grill
Chef's Choice
Coffee Bar
Dining Room Breakfast
Good Eats
Kids' Meals for Campers
Kids' Menus
Pizza Pirate
Salad Bar
Seaday Brunch
Seafood Shack
Special Diets
Steakhouse Selections
Sweet Spot
Swirls
The Carnival Deli
The Chef's Table
Activities
Build-A-Bear Workshop at Sea
Make cuddly new friends at sea.
*Additional Charge
Atrium
There's no place at sea as welcoming as the atrium- the welcome-aboard center.
Mixologist Competitions
Calling all cocktail captains: come mix it up, pour it over ice…and let's raise some spirits.
Bingo
B-I-N-G-O, B-I-N-G-O, B-I-N-G-O ... this BINGO is a game-o.
*Additional Charge
Make it With Michaels
Make creativity happen with an onboard ares and crafts sessions designed by the experts.
Art Exhibitions
Let us show you what we've got.
More Options...
Art Auctions
Art Games
Art Seminars
Games
Library
Master the Martini
Mini Golf
Onboard Internet
Video Arcade
Spa and Fitness
Spa Carnival
The spa features premium beauty and wellness therapies, for premium results.
Massage
If you're all about feeling good, we've got a massage to match.
Facial Treatments
We won't just treat you, we'll treat you well.
Men's Services
Hey man, been to the spa lately?
More options...
Acupuncture
Fitness Center
Fitness Classes
Hair & Beauty Salon
ZSpa
Outdoor
Serenity Adult Only Retreat
Serenity's the faraway place... that's actually quite close to it all.
WaterWorks
Built for some serious splashing.
Pools
For a cool day at sea, make it a pool day at sea.
Mini Golf
Like real golf, only smaller... and packed with delightful obstacles.
Twister Waterslide
The splashiest route from point A to point B.
Casino
Carnival Players Club
Your Sail & Sign card is the key - play and earn special perks, private invitations and great offers.
Slots
On your next cruise, try your luck at one of our state-of-the-art slot machines!
Blackjack
There's great blackjack action - hit the tables.
Drinks On Us!
The secret to free drinks in the casino... is no secret at all.
Casino Bar
Finding a great drink here is never a roll of the dice.
More Choices...
Casino Prize Games
Casino Tournament
Poker
Scratch-Offs
Table Games
Entertainment
Hasbro, The Game Show
Your favorite board games come to life in this fun-for-all-ages game show extravaganza.
Playlist Productions
How about a show, to go? Our theater full of amazing musicals cruises along with you.
The Punchliner Comedy Club
Hope you packed your funny bone - our onboard comedy performances are designed to tickle 'em just right.
Stage Shows
Grab a seat in our main stage area for a performance that may literally knock your socks (or flip-flops) off.
More Options...
Karaoke
Live Music
Nightclub
Piano Bar
Bars and Lounges
RedFrog Rum Bar
Get into the island vibe at this tropical hangout, serving your fave rum drinks and our own private-label draft beer.
BlueIguana Tequila Bar
Feel like a frozen tequila drink? How about an ice-cold Mexican beer? Grab a stool, amigo. This is where you wanna be.
Cheers!
Say "cheers" to celebrating with a full glass - all cruise long!
Mixologist Competitions
Calling all cocktail captains: come mix it up, pour it over ice...and let's raise some spirits.
Piano Bar
Finally. A bar where singing along isn't just tolerated, it's strongly encouraged.
Master the Martini
Enjoy this mini martini tasting with full-sized flavor. Fruity drinks on Carnival Cruise Line
More Options...
Beer Station
Casino Bar
Cruise the Vineyards
Mixologist Competitions
Shops
Fine Jewelry
Commemorate your vacation by picking up a great deal on a lifetime supply of sparkles.
Beauty
Try out a new look or stock up on your favorites-top name cosmetics, fragrances and skincare items are up to 25% off retail prices.
Watches
Your Carnival cruise is a great time...to save big on watches, tax- and duty-free!
Liquor
Raise a glass to savings with onboard liquor deals: up to 50% off...plus the entire selection is tax- and duty-free!
Accessories
There's an almost-endless selection of designer jewelry and accessories on the ship...so bring your inner fashionista along.
Apparel
We're not putting you on! There's great clothes shopping - tax-free - aboard the ship.
Events
Mega Deck Party
A deck party this 'Mega' can only happen on a deck this 'Lido.'
Groove for St. Jude
Do good. Feel good. And help some kids - also good, right?
Holidays Aboard
Holidays are some of the greatest days...and definitely some of the best to be enjoying a cruise.
Sailaway Party
Get ready to have an absolute blast, from the moment we get going.
Inaugural Cruise: 1998
Length: 855 ft.
Beam: 103
Max Draft: 25ft
Passengers: 2130 (Double Occupancy)
Gross Tonnage: 71,909
Officers/Crew: 920
Speed: 21 knots
Registry: Panama
Please select the deck plan you will like to see below
Sun Deck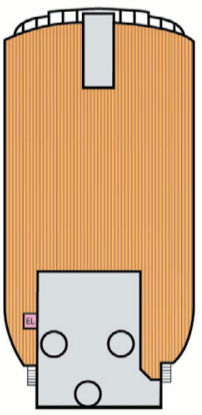 One of the most popular cruise destinations in the world, the Bahamas offers it all...the tropics, history, culture. The Bahamas is just 100 miles off the coast of Florida and offers the perfect climate, averaging just over 75 degrees, crystal clear turquoise waters and pearly white beaches.
Some of the most affordable cruises are to the Bahamas with plenty of itineraries, so cover your nose in suntan lotion and slide on the shades... it's time to cruise the Bahamas.
Florida's Jacksonville is located in the northeastern corner of the state in Duval County. Did you know that Jacksonville is the largest city in Florida? The city of Jacksonville accommodates each and every lifestyle known. The city offers the busy city life that includes spirited nightlife, sporting events, and greyhound racing. Also, the city includes such activities as extraordinary shopping, dining, and entertainment.
Nassau, the capital of New Providence Island in the Bahamas, is a majestic, scenic adventure that you do not want to miss. New Providence island, Nassau has an attractive harbour, a colourful blend of old world and colonial architecture and a busy port. The tropical climate and natural beauty of the Bahamas has made Nassau a popular tourist destination, with a reputation for relaxing days and an exciting nightlife. Lynden Pindling International Airport, the major airport for the Bahamas, is located about 10 miles west of downtown Nassau, and has daily flights to major cities in the United States, Canada, the United Kingdom, and the Caribbean. Summertime temperatures rarely exceed 33 degrees Celsius (92 degrees Fahrenheit) and the winter months have daytime temperatures between 20 and 26C (68 and 80 F), rarely falling below 10C or 50F. The city's proximity to the United States (180 miles or 290 km east-southeast of Miami, Florida) has also contributed to its popularity as a vacation spot, especially after the banning of American travel to Cuba. The world famous Atlantis resort on nearby Paradise Island accounts for more tourist arrivals to the city than any other hotel property. The mega resort also employs over 6,000 Bahamians, the largest outside of government.