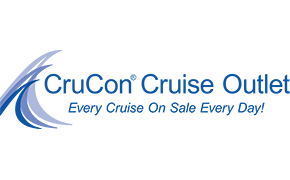 800-493-6609
4 Nights U. S. Pacific Coast
departing from
Cruise Line
Princess Cruises
Departing
Wed, Oct 19, 2022
Date

Date

Location

Location

Arrival

Arrival

Departure

Departure

Wed, Oct 19, 2022

LOS ANGELES, CALIFORNIA CHECK IN STARTS AT 0100P SHIP @ PORT OF SAN PEDRO

--

4:00 pm

Thu, Oct 20, 2022

SAN DIEGO, CALIFORNIA

8:00 am

10:00 pm

Fri, Oct 21, 2022

AT SEA

--

--

Sat, Oct 22, 2022

ENSENADA, MEXICO

8:00 am

5:00 pm

Sun, Oct 23, 2022

LOS ANGELES, CALIFORNIA SHIP @ PORT OF SAN PEDRO

6:15 am

--
Click on a port for more information
General
One of the best-known names in cruising, Princess Cruises first set sail in 1965 with a single ship cruising to Mexico. Today, the line has grown to become the third largest cruise line in the world, renowned for innovative ships, an array of onboard options, and an environment of exceptional customer service. A recognized leader in worldwide cruising, Princess carries 1.7 million guests each year to destinations around the globe ranging in length from three to 114 days, allowing them to see the world and come back new.
Princess Cruises was catapulted to stardom in 1977 when one of its ships, Pacific Princess, was cast in a starring role on a new television show called "The Love Boat." The weekly series, which introduced millions of viewers to the concept of a sea-going vacation, was an instant hit and both the company name and its "seawitch" logo have remained synonymous with cruising ever since. The show, which can still seen around the world, has been widely credited with fueling the dramatic expansion of the industry.
Overview
As you set your sights on the wonders of the world, let Sapphire Princess indulge your every whim. Over 700 balconies, world-class gourmet dining and dazzling entertainment options are just the beginning of your sea-going adventure. Dance the night away, enjoy casino gaming or relax and rejuvenate body and mind at the Lotus Spa®.

Entertainment
Skywalkers Nightclub
Hot music and cool cocktails set to a DJ spinning popular club tunes is the ideal setting for a night of dancing. Gleaming, ultra modern and ultra cool, this hot spot invites a little stargazing while the colorful neon dance floor invites everyone to get up and boogie down. Boasting panoramic views from its vantage point 15 decks above the sea, it's the perfect place for dancing and socializing.
Original Musical Productions
Crafted by some of the world's top directors and choreographers, our remarkable and dynamic Princess productions transport you to realms as exotic as the destinations we visit. Imaginative shows created in-house feature dazzling stage sets, Broadway classics, popular hits and original numbers performed by some of the largest and most talented casts at sea.
Festivals of the World
There's nothing like a Princess party to bring people together. Our Festivals of the World hosts onboard events that celebrate timeless traditions from nearly every corner of the globe.* Parties and dancing, lively music and folkloric performances, enriching activities, themed movies and specialty shopping are just some of the ways our Festivals of the World come to life! From Oktoberfest to Rio's Carnival, Festivals of the World is a gala event you won't want to miss.
Princess Theater
With dazzling stage sets, artists from around the globe, modern hits and timeless classics, the Princess Theater, our largest theater yet, showcases lavish, original productions with dynamic cast members in sumptuous surroundings. In this ultramodern theater, relax in a plush seat with unobstructed sight lines as the velvet curtain goes up, a state-of-the-art lighting system illuminates the stage, and it's on with the show!
Churchchill's
Smoking a cigar doesn't have to be a reminder of another era - at Churchill's you can puff on your favorite stogie among like-minded aficionados. Churchill's is a hidden gem where the cozy, pub-like atmosphere invites cigar and cigarette smokers to sit down with a refreshing drink, their favorite smoke and enjoy the evening. Located near the casino, the comfortable lounge is decked out with humidors and high quality cigars for sale.
More Choices
Movies Under the Stars
Music & Dancing
Featured Guest Entertainers
Club Fusion
Activities
Vegas Style Casino
For Novices, Casual Players, or High Rollers: From gaming lessons to the latest slot machines to prize tournaments, our Casinos offer fun and excitement. If you enjoy blackjack, or "21," and Texas Hold 'Em, our tables play by Vegas rules and if you relish the challenge of roulette, we offer the American version.
The Piazza
Take a Stroll into the European-style Piazza: Discover Old World charm as you stroll through our breathtaking Piazza-a hub of activity, inspired by the vibrant squares of Europe. Roving street performers, quaint boutiques, a spiral staircase and several glass-walled lifts provide panoramic views. Visit the International Cafe for gourmet coffees, or marvel at the wine selection at Vines, voted one of the "Best Wine Bars at Sea," by USA Today.
The Shops of Princess
Tax and Duty-free Shopping: It's no surprise The Shops are awarded "Best Onboard Shopping" from Porthole magazine year after year. On board, you'll find a fabulous range of fine merchandise from brands like Swarovski, Chanel, Estee Lauder, Clinique, Lancome, Calvin Klein, Citizen and Tissot, plus local crafts, keepsakes and souvenirs. And everyday tax- and duty-free savings can add up to as much as 30% off suggested U.S. retail prices.
Freshwater Pools & Hot Tubs
Soak in a World of Relaxation: Take a dip in our sparkling freshwater pools and leave your everyday world behind. Unwind on a padded lounger and soak up the sun, catch up on reading, listen to music or dream of your next adventure on board or ashore. And what better way to relax and revitalize after a day exploring the world than a long soak in one of our whirling hot tubs. And don't forget, there is always a server nearby to bring you a refreshing cocktail or favorite beverage.
Art Gallery & Auctions
Great art, like the destinations we visit, can be awe-inspiring. Peruse our extensive art gallery, or attend an art history lecture highlighting some of the world's greatest masters. And don't miss our exciting Champagne Art Auctions, which give you the chance to view and bid on a wide range of fine art, including pieces by famous artists like Thomas Kinkade, Peter Max, and Michael Godard. There is no charge to attend these lively events.
More Choices
Sports Court
Discovery at SEA Program
Photo & Video Gallery
Internet Cafe & Library
Spa and Fitness
The Sanctuary
Take a break and indulge in a private getaway at The Sanctuary, our exclusive adults-only retreat offering a relaxing alternative to the myriad outdoor activities and entertainment available elsewhere on the ship. With signature beverages, light meals, and al fresco massages, Serenity Stewards attend to your every need, whether it's to be on hand to provide chilled face towels or Evian water atomizers.
Lotus Spa
Named "Best Spa on a Cruise Ship" by Spafinder Wellness 365, the Lotus Spa offers a variety of relaxing treatments, such as facials, aroma stone therapy massages, detoxifying ocean wraps and an aromatherapy thermal suite. Or get ready for a night on the town at the salon which features women's styling color, men's haircuts and shaves, manicure and pedicure choices and teeth whitening.
Lotus Spa Fitness Center
The Lotus Spa Fitness Center offers fitness programs designed to help you maximize your wellness with Tour de Cycle, personal training and classes such as Pilates, Yoga, Body Sculpt Boot Camp, Results Based Training and TRX suspension training. The Lotus Spa Fitness Center also features state-of-the-art equipment so you can tone on your own.
Sports Court
Feel the court under your feet and the thrill of victory as you sink the ball in for two points. No matter your athletic ability, there's nothing like shooting a few hoops out in the middle of the ocean as you watch the sun set and the stars come out. Our Sports Court is not only set up for basketball but also for volleyball. Pick up a game, compete against fellow passengers for bragging rights, or start your own dream team.
Conservatory
A variety of ways to rejuvenate can be found at the Conservatory, an enclosed climate-controlled top-deck recreation area that features two soothing hot tubs, a refreshing freshwater pool, poolside shower, bar, two ping pong tables and plenty of comfortable loungers to unwind, enjoy the views, a book or even a nap.
Onboard Experience
Throughout your cruise, whether you love activity or crave tranquility, Princess offers everything you could need for a relaxed, rejuvenating retreat, including a wide variety of freshly prepared cuisine and innovative experiences all designed to help you escape completely.
Kids, Teens & Family
Just For Kids 3-7
Explore the Treehouse: Even the littlest guests will delight in this whimsical, forest-themed world that inspires playtime and invites exploration. Kids, ages 3 to 7, can dance, enjoy pajama movie nights, create art projects like Animal Planet puppets and masks or compete in a Lego boat-building contest.
Just For Kids 8-12
Step into the Lodge: Inspired by the great outdoors, this cozy center keeps kids busy with games, dancing and kid-sized Olympic competitions. Their minds stay busy, too, with California Science Center programs like rocket building, or they can explore outer space with Stargazing and learning how to build a model roller coaster. Exciting events like talent shows, theme nights, and treasure hunts encourage new friendships and family togetherness.
Just For Teens 13-17
Hang out in the Beach House: This contemporary lounge is "the place" for teens - perfect for hanging out and socializing with late-night movie viewing, hip hop dance classes, video game tournaments and sports competitions like dodgeball and basketball. But that's just the beginning. They'll dazzle on the red carpet with our Rock the Boat teens-only party, complete with awards and "mocktails."
Family
Quality time Together: Princess makes it easy to sail together in comfort. There is a wide selection of staterooms accommodating up to four guests, and you'll enjoy substantial savings on your third and fourth guests. There are also connecting stateroom options, as well as Two Bedroom Family Suites, with room for up to eight guests, which offer more living space, a balcony and two bathrooms, including a full bath tub.
Discovery at SEA Programs
Our exclusive partnership with Discovery lets you come back captivated with Stargazing on our top deck; activities featuring Discovery hit shows such as Shark Week and Finding Bigfoot; plus our new Encounters with Discovery at SEA speaker series. Get more out of your travels with shore excursions recommended by two of the most trusted names in world travel-Discovery and Animal Planet.
Food & Dining
Included Dining
Dine My Way
Dine When, How and Where you like: With this new offering, you can customize every aspect of mealtime. Make reservations for the main dining room or specialty restaurants at your preferred time each day. Fit in a formal dinner before a show, or order food and drinks to your poolside perch with OceanNow®. The choice really is up to you.
Horizon Court
Horizon Court offers an endless selection that changes throughout the day to satisfy the most discriminating palate. Indulge in a delightful array of worldwide cuisine, freshly baked breads and regional comfort foods, in a casual setting at breakfast, lunch or dinner. Enjoy fresh fruits, signature pastas and desserts galore along with your favorite beverages and customizable features like create-your-own salads and sandwiches.
Crafted by Curtis Stone
In the Main Dining Room, savor fresh new cuisine designed by award-winning Chef Curtis Stone during every voyage. Personal reflections on the menu by Chef Stone elaborate on each "Crafted" selection, prepared with the most authentic ingredients. Be enticed by dishes featuring delicious meats and seafood, fresh produce and vibrant, bold flavors.
Trident Grill
Follow your nose to the Trident Grill where the burgers are flipping and the hotdogs roasting, served with a variety of fixin's and crisp fries. Veggie burgers, bratwurst and grilled chicken breast are also served and all are sure to hit the spot when you are relaxing out on deck.
Chocolate Journeys
There are few foods that inspire as much passion as chocolate, and master chocolatier Norman Love has designed some of the most decadent, hand-crafted treats exclusively for Princess' Chocolate JourneysSM program. Trained in France, and named the Inaugural Inductee into the Chocolatier Hall of Fame by Dessert Professional Magazine, Chef Love combined premium quality chocolate with unique flavors and artful designs to mastermind his exclusive creations found in the main dining room and at Horizon Court.
Alfredo's Pizzeria
Named for our Master Chef, Alfredo Marzi and voted "Best Pizza at Sea" by USA TODAY, this charming sit-down venue offers an enticing menu of freshly prepared individual-size pizzas along with beer and wines by the glass. The open kitchen design allows you to watch as the chefs create pizza by hand and serve them straight out of the oven.
More Choices
International Cafe
24-hr Room Service
Specialty Dining
Sabatini's
Our Italian specialty restaurant has been voted one of the "Best Cruise Ship Specialty Restaurants" at sea by USA TODAY. Savor Sabatini's authentic offerings featuring signature pastas, Italian wines and an irresistible selection of delectable desserts, all celebrating our Italian culinary heritage
Chef's Table Experience
Taking dining to a new level, the Chef's Table Experience includes pre-dinner cocktails and hors d'oeuvres in the galley for you and a limited number of fellow guests. After your executive chef describes the specially designed menu for the night, participants are escorted to an intimate table for the main course, including pairing suggestions. Each couple receives a personalized autographed copy of Princess' best-selling cookbook, a handwritten copy of the special menu and a complimentary photo.
Sterling Steakhouse
Sterling Steakhouse serves the highest quality cuts of premium, grain-fed beef including New York strip steak, Porterhouse and Filet Mignon. Voted among the "Best Cruise Ship Steakhouses" by USA TODAY. You'll delight at the selection of meats presented for your choice, or perhaps you'll opt for fresh seafood selections, such as tiger prawns and sea bass, all prepared to your exact specifications.
Vines Wine Bar
Voted one of the "Best Wine Bars at Sea," by USA TODAY and located in a charming corner of the Atrium, Vines boasts an extensive collection of wines, like Opus One, Super Tuscans, fine sparkling wines and regional offerings for purchase. The menu also includes wine flights and a selection of wines by the glass. Gourmet delicacies, such as antipasti and tapas, are complimentary with any wine purchase.
Ultimate Balcony Dining
Choose a luxurious breakfast or experience the "ultimate" romantic dinner at sea: a sumptuous multi-course meal, including succulent lobster tail and juicy steak, your beverage of choice, hors d'oeuvres, all served right on the privacy of your own balcony by our dedicated waitstaff. Treat yourself to this unparalleled indulgence and savor food, views and memories that will never be forgotten.
Guests: 2,670
Crew: 1,100
Refurbished: Mar 2018
Inaugural Cruise: May 2004
Tonnage: 115,875
Length: 952
Height: 205
No category information available.
Please select the deck plan you will like to see below
Sky

Destination
U. S. Pacific Coast

Coastal cruises are always a treat as you sample the best ports of the West Coast. Onboard your beautiful cruise ship you''ll be pampered by attentive staff and indulge in delicious cuisine as you visit such ports as Los Angeles, San Francisco, Portland, Seattle, Victoria and Vancouver, BC. It''s your choice to do everything, or nothing at all.

These repositioning cruises only occur twice a year so why not be a part of this special journey. You''ll be glad you did.