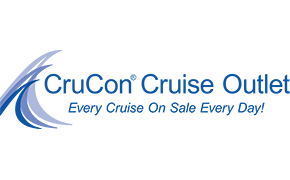 800-493-6609
7 Nights Hawaii
departing from Honolulu, Oahu, Hawaii
Cruise Line
Norwegian Cruise Line
Departing
Sat, Oct 11, 2025
Return Port
Honolulu, Oahu, Hawaii
Ports of Call
Honolulu, Oahu, Hawaii | Kahului, Maui, Hawaii | Hilo, Hawaii | Kona, Hawaii | Port Allen (Nawiliwili), Kauai, Hawaii

Honolulu, Oahu, Hawaii
|
Kahului, Maui, Hawaii
|
Hilo, Hawaii
|
Kona, Hawaii
|
Port Allen (Nawiliwili), Kauai, Hawaii
Prices starting from
Inside

Oceanview

Balcony

Suite

$1,649

USD

$235.57

USD

per day

$2,049

USD

$292.71

USD

per day

$2,599

USD

$371.29

USD

per day

$4,149

USD

$592.71

USD

per day
Port charges of
$230
USD
included. Taxes and fees of
$383
USD
are not included.
Date

Date

Location

Location

Arrival

Arrival

Departure

Departure

Sat, Oct 11, 2025

HONOLULU

--

7:00 pm

Sun, Oct 12, 2025

KAHULUI MAUI

8:00 am

--

Mon, Oct 13, 2025

KAHULUI MAUI

--

6:00 pm

Tue, Oct 14, 2025

HILO

8:00 am

6:00 pm

Wed, Oct 15, 2025

KONA

7:00 am

5:30 pm

Thu, Oct 16, 2025

NAWILIWILI KAUAI

8:00 am

--

Fri, Oct 17, 2025

NAWILIWILI KAUAI

--

5:30 pm

Sat, Oct 18, 2025

HONOLULU

7:00 am

--
Click on a port for more information
Vendor
Norwegian Cruise Line
General
Norwegian Cruise Line is the innovator in cruise travel with a 51-year history of breaking the boundaries of traditional cruising. Most notably, Norwegian revolutionized the cruise industry by offering guests the freedom and flexibility to design their ideal cruise vacation on their schedule with no set dining times, a variety of entertainment options and no formal dress codes. Today, Norwegian invites guests to enjoy a relaxed, resort-style cruise vacation on some of the newest and most contemporary ships at sea with a wide variety of accommodations options, including The Haven by Norwegian, a luxury enclave with suites, private pool and dining, concierge service and personal butlers. Norwegian Cruise Line sails around the globe, offering guests the freedom and flexibility to explore the world on their own time and experience up to 27 dining options, award-winning entertainment, superior guest service and more across all of the brand's 16 ships.
Recently, the line was named "Europe's Leading Cruise Line" for the tenth consecutive year, "World's Leading Large Ship Cruise Line" for the sixth consecutive year, the "Caribbean's Leading Cruise Line" for the fifth consecutive year, as well as "World's Leading Cruise Line" and "North America's Leading Cruise Line" both for the second straight year by the World Travel Awards. Norwegian's next new build, the highly anticipated Norwegian Bliss, will be delivered in April 2018 featuring many firsts-at-sea for the global market including the largest race track at sea, award-winning Broadway entertainment, two observation lounges for guests to enjoy stunning ocean and glacier views and more. Norwegian will introduce an additional new "Breakaway Plus" Class cruise ship in 2019 and has six additional ships on order for delivery beginning in 2022.
Overview
Aloha! Come aboard Pride of America, our only cruise ship that sails round trip from Honolulu year-round so you can vacation on your schedule. As you journey from one exotic island to the next, learn about the Hawaiian culture through the eyes of native ambassadors on board our ship. Island hop Hawaii in style, with more than 15 restaurants and 12 bars and lounges, excellent family accommodations, spacious suites and balconies perfect for whale watching, witnessing Kilauea Volcano or taking in the dramatic views of the Napali Coast. Want more? Read Cruise Fever's "12 Reasons to take a Hawaii cruise on Pride of America" and start planning your next adventure.
Dining
(Complimentary)
Cadillac Diner This totally retro 1950's diner has Cadillac seats, plays 50's Rock 'n Roll and offers up a classic menu of burgers, fish 'n chips, potpies and wok-fast dishes. Open 24-hours a day.
Aloha Cafe Omelets and pastas made to order, a fantastic salad and dessert bar, carving stations, you never know what you'll find each day at the Aloha Cafe, but it's always action packed and satisfying. Little kids even have their own pint-sized buffet and dining area.
East Meets West Enjoy an Asian Fusion dining venue featuring freshly prepared noodles, delicious wok fried dishes, authentic soups, and more.
More Choices
Liberty Main Dining Room
Key West Bar & Grill
Room Service
Skyline Main Dining Room
Specialty Dining (Extra Charge)
Moderno Churrascaria If you're looking for a unique experience, our authentic Brazilian steakhouse is a must. Start with an impressive salad bar of imported cheeses, olives, cured meats, ceviche and specialty salads. Be sure to save room for the delicious skewers of slow-roasted meats including beef, pork, lamb and chicken - all carved tableside by our Pasadores.
Dolce Gelato What better than a Hawaii cruise? A Hawaii cruise with a delicious scoop of gelato. With so many flavors to choose from, all made fresh onboard, you may want to make it a double.
Jefferson's Bistro Have it au poivre or just go straight for the bouillabaisse at our signature French restaurant. Elegant interiors and attentive servers make this an intimate dining experience reminiscent of a Parisian cafe. By the end of your meal, you'll might just be proclaiming c'est magnifique!
More Choices
Teppanyaki
Cagney's Steakhouse
Sushi Bar
La Cucina
Bars & Lounges
Aloha Lanai Bar A full bar offering an extensive wine and beer selection and cocktails including Mai Tai's, Surf Rider's and Polynesian's.
Waikiki Bar Hang loose brother at the Waikiki Bar. You'll think you're on Waikiki Beach after you order a Mai Tai or Polynesian. Full bar includes wine, beer and cocktails. Sand optional.
Mardi Gras Cabaret Lounge & Nightclub Every night is Mardi Gras here. The famous New Orleans Mardi Gras is the inspiration behind this fun, lively lounge.
John Adams Coffee Bar For that double, vanilla, extra hot latte with extra foam, the John Adams Coffee Bar is at your service with a wide variety of specialty coffees, teas, pastries and cookies.
Gold Rush Saloon Saddle up and wet your whistle at the Gold Rush Saloon, a full bar offering an extensive wine and beer selection and cocktails.
More Choices
Pink's Champagne Bar
Ocean Drive Bar
Napa Wine Bar
Key West Bar & Grill
Hollywood Theater
Activities
Hollywood Theater You deserve the red carpet treatment. Enjoy Broadway- and Vegas-style shows in a Hollywood theater.
Mandara Spa & Salon If being pampered is your idea of a vacation, the Mandara Spa & Salon is the place for you. This full service beauty salon and spa offers a wide range of spa treatments to rejuvenate your body and soul.
Entourage A hip place for teens to hang out, complete with dance floor, bar, video, jukebox, table football and air hockey.
The Conservatory This quiet area in a tropical setting has glass walls. Read, make conversation or do nothing at all.
Splash Academy Jump into a splash of fun at Splash Academy just for kids 3-12. Join us for active games, arts and crafts, and jump into character with the creative theme days.
Kai Clothing Featuring vibrant and contemporary island inspired prints that embodies the spirit of relaxation and comfort in style. Perfect for a casual stroll or an evening dinner while watching a breathtaking sunset. Kai offers men, women and children a variety of fashion apparel and accessories designed and made in Hawai'i.
More Choices
The Chapel
South Beach Pool
Shuffles Card Room
Santa Fe Fitness Center
SS America Library
Photo Gallery
Oasis Pool
Basketball/Volleyball
Blast Off Video Arcade
Deck Games
Golf Driving Net
Hot Tubs
Internet Center
Jogging/Walking Track
Shopping
Island Treasures
Na Hoku
Newbury Street Shops
SoHo Art Gallery
Kai Clothing
Entertainment
Lights, Camera, Music In this elegant tribute to the greatest moments of the Hollywood Musical, see your favorite cinematic classics come to life from the romantic glamour of the 1940's to the high-kicking can-can of the Moulin Rouge! So curtain up light the lights as Norwegian proudly presents Lights, Camera, Music!
Vegas! The Show The Norwegian Production Cast recreates the greatest moments in Vegas' history. It's the story of the most influential and exciting entertainers who made Vegas, well, Vegas! From vintage Sin City icons like The Rat Pack and Elvis to Tina Turner and Sonny and Cher. Come celebrate Vegas style. And remember, what happens in Vegas stays in Vegas!
Passenger Capacity: 2,186
Gross Register Tonnage: 80,439
Overall Length: 920.3 feet
Max Beam: 119.8 feet
Draft: 26.2 feet
Engines: Diesel Electric
Cruise Speed: 22 knots
Crew: 927
Built: 2005
Refurbished: 2016
Please select the deck plan you will like to see below
Deck Fourteen

Most people don''t think of Hawaii as a popular cruise destination...but think again. Like a script from a movie, Hawaii offers everything from long sandy beaches and famous surf to towering cliffs, waterfalls and volcanoes.

Experience all of the enchanting beauty and adventure of the Hawaiian islands, but at the end of the day, board your luxurious floating resort and enjoy a deck party, incredible cuisine, and entertainment into the night.

Diamond Head, Waikiki Beach, Pearl Harbor - these names evoke feeling of magic, mystery, drama and history, and they are all located in Honolulu. The capital of Hawaii, this city not only offers some of the best beaches along side big-city skyscrapers, there are also parks, fabulous shopping, the only royal palace in America, the Arizona Memorial in the harbor at Pearl City, the Polynesian Cultural Center and more.
Located on the north side of Maui, known as the Valley Island, Kahului is the principal seaport and the best "jumping off point" for this island's attractions. You may visit the old provincial town of Wailuka and its museum; or the Valley of the Kings, with its towering rock monolith, Iao Needle -- dramatic, beautiful and isolated. You'll also find fabulous beaches and resorts, and Lahaina, an old whaling town and the first capital of the islands. Maui also boasts the largest dormant volcano in the world.
Located on the eastern seashore of the big island of Hawaii, Hilo is an old sugar town and the second-best (after Honolulu) seaport in the islands. Also known as the flower capital of the state, Hilo boasts flower farms and Queen Liliuokalani Park, an authentic Japanese garden. You may wish to visit the black sand beaches of the Puna District. Or Kilauea, the world's largest volcano; its crater is the legendary home of Pele, goddess of fire, who keeps watch over her domain of Volcanoes National Park.
Located on the leeward side of the Big Island and best known for its coffee, Kona was once the playground of Hawaii's royalty. You can visit both coffee and macadamia nut plantations, Kealakekua Bay where Captain Cook first landed (and was later murdered) in 1779, and The Sacred City of Refuge, a haven for ancient lawbreakers. Or Parker Ranch, the largest cattle ranch in the world, with over a quarter of a million acres.
Port Allen (Nawiliwili), Kauai, Hawaii
This quaint port was named for the wiliwili trees that grow here in profusion. Known as the Garden Isle, Kauai claims the wettest spot on earth - Mount Waialeale, with 486 inches of rain per year. All this rain makes lush vegetation, taro, pineapple and sugar plantations, famous Fern Grotto and a huge variety of native flora. You may also visit Waimea, the Grand Canyon of the Pacific, and Sprouting Hole, a blowhole that sends a geyser 50 feet into the air. Or, enjoy a swim at the very beach where the movie South Pacific was filmed!