15 Nights Transatlantic
departing from Rome (Civitavecchia), Italy
Cruise Line
Carnival Cruise Line
Departing
Sat, Oct 28, 2023
Return Port
Tampa, Florida
Ports of Call
Rome (Civitavecchia), Italy | Cartagena, Spain | Funchal, Madeira, Portugal | Ponta Delgada, Azores, Portugal | Grand...

Rome (Civitavecchia), Italy
|
Cartagena, Spain
|
Funchal, Madeira, Portugal
|
Ponta Delgada, Azores, Portugal
|
Grand Turk, Turks and Caicos
|
Tampa, Florida
Prices starting from
Inside

Oceanview

Balcony

Suite

$809

USD

$53.93

USD

per day

$979

USD

$65.27

USD

per day

$1,179

USD

$78.60

USD

per day

$2,394

USD

$159.60

USD

per day
Port charges of
$249
USD
included. Taxes and fees of
$131
USD
are not included.
Date

Date

Location

Location

Arrival

Arrival

Departure

Departure

Sat, Oct 28, 2023

ROME (CIVITAVECCHIA), ITALY DOCK

--

7:00 pm

Sun, Oct 29, 2023

FUN DAY AT SEA FUN AT SEA

--

--

Mon, Oct 30, 2023

CARTAGENA (MURCIA), SPAIN DOCK

7:00 am

4:00 pm

Tue, Oct 31, 2023

FUN DAY AT SEA FUN AT SEA

--

--

Wed, Nov 01, 2023

FUNCHAL, MADEIRA, PORTUGAL DOCK

11:00 am

7:00 pm

Thu, Nov 02, 2023

FUN DAY AT SEA FUN AT SEA

--

--

Fri, Nov 03, 2023

PONTA DELGADA,AZORES, PORTUGAL DOCK

7:00 am

4:00 pm

Sat, Nov 04, 2023

FUN DAY AT SEA FUN AT SEA

--

--

Sun, Nov 05, 2023

FUN DAY AT SEA FUN AT SEA

--

--

Mon, Nov 06, 2023

FUN DAY AT SEA FUN AT SEA

--

--

Tue, Nov 07, 2023

FUN DAY AT SEA FUN AT SEA

--

--

Wed, Nov 08, 2023

FUN DAY AT SEA FUN AT SEA

--

--

Thu, Nov 09, 2023

GRAND TURK DOCK

7:00 am

4:00 pm

Fri, Nov 10, 2023

FUN DAY AT SEA FUN AT SEA

--

--

Sat, Nov 11, 2023

FUN DAY AT SEA FUN AT SEA

--

--

Sun, Nov 12, 2023

TAMPA, FL DOCK

8:00 am

--
Click on a port for more information
Vendor
Carnival Cruise Line
General
In a nutshell... we're all about fun vacations at sea and ashore! A Carnival cruise features day and nighttime entertainment like stage shows, musical performances, deck parties, casinos and more. (Like what? Like waterslides!) We invite our guests to come as they are, and we make everyone feel right at home with comfy staterooms, attentive service, casual and elegant dining, plus a variety of bars and gathering places indoors and out. Guests enjoy this unique experience against the backdrop of some of the world's most beautiful seaports.
Our 26 ships operate 3- to 24-day voyages, departing from every coast in the U.S., as well as Canada, Puerto Rico and Barbados. While we're best known for Caribbean cruises, we sail to other exotic and amazing destinations like Mexico, Alaska, The Bahamas, Europe, Hawaii and the Far East. Additionally, Carnival Cruise Line Australia now has three ships, and offers cruises from Sydney and Melbourne to New Zealand, the Pacific Islands and Singapore.
Carnival Cruise Line proudly supports important causes like St. Jude Children's Research Hospital.
Overview
Carnival Pride charms, alright - it's a treat for your eyes, your taste buds... and of course, your fun buds. Invite them all to come enjoy the vacation that this ship is proud to offer.
Carnival Pride invites you to dine refined, from the zen-like simplicity of Bonsai Sushi to the art deco ocean liner inspiration of the Normandie Restaurant, not to mention the Renaissance-era allure of David's Steakhouse. And of course there's real, delectable substance under all that style. But for something a little more casual, loosen your tie... or maybe just throw it away and grab a main course (and fries) from our main man Guy Fieri, at Guy's Burger Joint. The Mexican heat's optional at BlueIguana Cantina, but make your next stop Cherry on Top - our candy-and-more store - where everything's sweet.

You'll find yourself with room to move at the Beauties Dance Club, and a hard time sitting still at Playlist Productions. All around this cruise ship you'll discover even more ways to stay cool, like an adult-only pool at Serenity, a fun-only midship pool featuring a retractable roof, plus Carnival Pride's splashy onboard waterpark, Carnival WaterWorks.

Alongside the pool is the big-screen, big-fun Carnival Seaside Theater, while Seuss at Sea is a good time for kids who love a good rhyme. (We do!) Camp Ocean, Circle "C" and Club O2 prove that we've got hotspots for cool kids of all ages... while at Hasbro, The Game Show, kids and adults join forces in a larger-than-life game show showdown! And speaking of showdowns, every cruise features a series of them at Lip Sync Battle: Carnival, the fierce live show that kindly requests you bring your best moves and show us what you've got, up on stage.

Activities
Build-A-Bear Workshop at Sea
Make cuddly new friends at sea.
*Additional Charge
Cooking Demonstration
Taste what happens when our chefs demonstrate how they make some of your favorite onboard foods.
*Additional Charge
Atrium
There's no place at sea as welcoming as the atrium - the welcome-aboard center.
Make it With Michaels
Make creativity happen with an onboard arts and crafts session designed by the experts at Michaels!
Bingo
B-I-N-G-O, B-I-N-G-O, B-I-N-G-O ... this BINGO is a game-o.
*Additional Charge
Onboard Internet
Stay connected and share the good times you're having.
*Additional Charge
More Options:
Alchemy Martini Tasting
Art Auctions
Art Exhibitions
Art Games
Art Seminars
Basketball
Cherry on Top
Cooking Demonstration
Dreams Studio
Games
Military Appreciation
Mini Golf
Mixologist Competitions
Pixels
Video Arcade
Events
Mega Deck Party
A deck party this 'Mega' can only happen on a deck this 'Lido.'
Groove for St. Jude
Do good. Feel good. And help some kids - also good, right?
Holidays Aboard
Holidays are some of the greatest days...and definitely some of the best to be enjoying a cruise.
Sailaway Party
Get ready to have an absolute blast, from the moment we get going.
Casino
Carnival Players Club
Your Sail & Sign card is the key - play and earn special perks, private invitations and great offers.
Slots
On your next cruise, try your luck at one of our state-of-the-art slot machines!
Blackjack
There's great blackjack action - hit the tables.
Drinks On Us!
The secret to free drinks in the casino... is no secret at all.
Casino Bar
Finding a great drink here is never a roll of the dice.
More Choices:
Casino Prize Games
Casino Tournaments
Poker
Scratch-Offs
Table Games
Outdoor
Serenity Adult Only Retreat
Serenity's the faraway place... that's actually quite close to it all.
WaterWorks
Built for some serious splashing.
Dive-In Movies
Settle in to a poolside lounge chair - or even the pool itself - as you take in a big-name movie under the stars.
Pools
For a cool day at sea, make it a pool day at sea.
Mini Golf
Like real golf, only smaller... and packed with delightful obstacles.
More Options...
Jogging Track
Twister Waterslide
Basketball
Spa and Fitness
Spa Carnival
The spa features premium beauty and wellness therapies, for premium results.
Massage
If you're all about feeling good, we've got a massage to match.
Facial Treatments
We won't just treat you, we'll treat you well.
Men's Services
Hey man, been to the spa lately?
Medi-Spa
Looking to improve your looks? Look no further.
More options:
Hair & Beauty Salon
Jogging Track
Fitness Classes
Fitness Center
ZSpa
Shops
Cherry On Top
There's a candy store on the ship? Sweet!
Fine Jewelry
Commemorate your vacation by picking up a great deal on a lifetime supply of sparkles.
Beauty
Try out a new look or stock up on your favorites-top name cosmetics, fragrances and skincare items are up to 25% off retail prices.
Accessories

There's an almost-endless selection of designer jewelry and accessories on the ship...so bring your inner fashionista along.
Apparel
We're not putting you on! There's great clothes shopping - tax-free - aboard the ship.
More Choices:
Dreams Studio
Pixels
Onboard Internet
Liquor
Watches
Entertainment
Lip Sync Battle: Carnival
The mic won't work, but you'll need to work it... if you're gonna be a vacation superstar.
Playlist Productions
How about a show, to go? Our theater full of amazing musicals cruises along with you.
CLUE: The Murder Mystery
So maybe you've cracked the case at home... great! Now try your luck at collecting clues at sea, as the real-life mystery unfolds around you.
The Punchliner Comedy Club
Hope you packed your funny bone - our onboard comedy performances are designed to tickle 'em just right.
Dive-In Movies
Settle in to a possible lounge chair - or even the pool itself - as you take in a big-name movie under the stars.
Live Music
Music lovers, listen up. Because our ships are rocking and rolling with some of the best bands at sea.
More Options:
Hasbro, The Game Show

Karaoke
Nightclub
Piano Bar
SkyBox Sports Bar
Dining
Guy's Burger Joint
Take a big juicy bite of one of the best burgers at sea, brought to you by none other than celebrity chef Guy Fieri.
BlueIguana Cantina
Head on down to our Mexican cantina, where the food is fresh an the atmosphere is fresher.
Steakhouse

Premium cuts and seafood are the centerpiece to this evening dining experience.
Dining Room
Three courses, no pretension. This kinda-fancy dining event brings a premium selection of food options (and fun!) to your table every night.
Green Eggs and Ham Breakfast
Sit down to breakfast with the world of Dr. Seuss.
*Additional Charge
Lido Restaurant
When it comes to a variety of food served in a casual dining atmosphere, this is the center of it all.
More Options:

24-Hour Room Service
Bonsai Sushi

Bottomless Bubbles
Coffee Bar
Cooking Demonstration
Dining Room Breakfast
Kids' Meals for Campers

Kids' Menus
Pizza Pirate

RedFrog Pub
Seaday Brunch
Special Diets

Steakhouse Selections
Swirls
The Carnival Deli
The Chef's Table
Bars and Lounges
RedFrog Pub
Good beer, good tunes, good times. Welcome to the island-inspired ambiance of the Caribbean's chillest hangout.
Alchemy Bar
For the perfect antidote to all that pre-vacation stress, try a unique cocktail custom-concocted by our mix-masters.
Exclusive Carnival Brews
Yes-you can! Some of our most popular original beers are now available on every ship, in convenient cans.
BlueIguana Cantina
Head on down to our Mexican cantina, where the food is fresh an the atmosphere is fresher.
Mixologist Competitions
Calling all cocktail captains: come mix it up, pour it over ice...and let's raise some spirits.
Piano Bar
Finally. A bar where singing along isn't just tolerated, it's strongly encouraged.
More Options:
Alchemy Martini Tasting
Casino Bar
Cheers!
Cruise the Vineyards
RedFrog Rum Bar
SkyBox Sports Bar
Kids, Teens, & Family
Seuss at Sea
Just you wait and see what there is to see at Seuss at Sea!
Hasbro, The Game Show
Your favorite board games come to life in this fun-for-all-ages game show extravaganza.
WaterWorks
Built for some serious splashing.
Zumbini
We're getting kids ages 2-5 moving - and having an amazing time. Every Carnival cruise now includes Zumbini!
Club O2
This is Club O2, the just-for-teens hangout on board Carnival.
Circle "C"
Welcome to the ultimate hot spot for guests ages 12 to 14. And with all this fun happening, they'll be LOLing in no time.
More options:
Arts and Crafts
Basketball
Build-A-Bear Workshop at Sea
Camp Ocean
Cherry On Top
Dive-In Movies
Green Eggs and Ham Breakfast
Mini Golf
Night Owls
Pools
Seuss-a-palooza Parade
Seuss-a-polooza Story Time
Towel Animal Theater
Twister Waterslide
Video Arcade
ZSpa
Ship Highlights
We Are making a GRAND entrance
People watch with a friend and a cocktail at the Carnival Pride Renaissance Grand Atrium & Bar.
Serenity Adult-Only Retreat!
Chill out in this kid-free oasis aboard Carnival Pride that's the hub of relaxation for adults. Kick back under the shade of a big umbrella and just relax! Take in the ocean view or hop in the hot tub; whatever your fancy.
Amateur singers pro comedians
Be courageous with Karaoke or just be entertained by the hilarious comedians at the Carnival Pride Butterflies Lounge.
Slide & Glide
Splash, play and slide on our Twister Waterslide aboard Carnival Pride. Its spiral is three-decks high and fun for all ages.
Your table is ready
Feast on the amazing culinary creations of the Carnival Prides Normandie Restaurant. Now featuring Your Time Dining, you've got flexible reservations for some fantastic food.
We Have got game
Cheer your home team to victory or just catch up with friends old and new at the Carnival Pride Perfect Game Sports Bar.
Hit the lights!
Sit back and enjoy the performance at the Carnival Pride Taj Mahal show lounge, where every night is an extravaganza.
The most memorable of meals
Have the night of your life at Davids Steakhouse. Enjoy mouth-watering favorites and an ambiance that are anything but ordinary.
Cruising has never been so cool
Club O2 is the place to be for teens 15-17 aboard Carnival Pride. They can enjoy their own cool parties, movies and shore excursions.
The kids cannot get enough
From finger painting to cartoon time, your 2-11 year olds will have a blast at Carnival Pride's Camp Carnival.
Life is Suite!
Fall in love with your suite. It's packed with plush carpet and swanky decor. And sleep like a baby in your Carnival Pride Comfort Bed.
Inaugural Cruise: 2002
Refurbished: 2014
Passengers: 2,124 (Double Occupancy)
Length: 963 ft.
Beam: 106 ft.
Max Draft: 26 ft.
Speed: 22 knots
Tonnage: 88,500
Onboard Crew: 930
Registry: Panama
Please select the deck plan you will like to see below
Sky Deck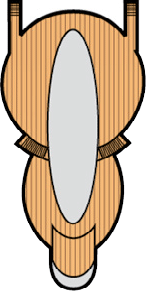 Destination
Transatlantic
The most exciting and glamorous way to cross the Atlantic is by cruise ship! Days at sea may be spent taking advantage of the many onboard activities available on today''s modern ships. Whether you want to catch a movie, catch some rays or catch up on some reading you can do as much or as little as you choose.

Rome (Civitavecchia), Italy
The port of Civitavecchia is the gateway to The Eternal City, where all roads lead. Mad traffic careens past monuments of the great civilizations of the past. You will want to see it all: the soaring inspiration of St. Peter's, the Vatican and the Sistine Chapel; the flow of life along the Spanish Steps, the Coliseum, the Via Veneto and Trevi Fountain. Be sure to leave time for la dolce vita in one of the piazzas.
...The weather almost never becomes too hot or uncomfortable, and the sights and smells of the land are marvelous...It is also Spain's main naval base...The landscaped squares of Cartagena are so magnificent that you can spend hours just sitting and looking...The buildings and religious structures of the city add to its wonderful culture, and a walking tour of Cartagena is great fun.
Funchal, Madeira, Portugal
This is a city of incredible lights and sights, a place of dreamy sunsets and gorgeous scenery.The wildlife is remarkable, and the museums are outstanding.Although Funchal is quite built up, the surrounding area is remote and made up of dense jungle.
Ponta Delgada, Azores, Portugal
A hidden treasure, the remote Azores islands lie 900 miles west of Portugal and 2,110 miles east of New York. Ponta Delgada's stunning Portuguese architecture and luxuriant, flower-filled parks make walking through this city a joy. Venture out of the city and prepare yourself for some of the most beautiful scenery you have ever witnessed. Dramatic rocky cliffs descend to pristine bays, where you may find a virtually deserted stretch of gorgeous beach. Extinct craters are filled with turquoise waters, and surrounded by gardens of hydrangeas and greenery that thrive in the rich volcanic soil.
Grand Turk, Turks and Caicos
Florida's third largest city, Tampa is a lively west coast port that still hints of its Spanish heritage. In the Latin Quarter stands Ybor City, site of the once flourishing cigar industry. Hugging Tampa Bay and near Tampa is St. Petersburg; some of the attractions found in the area include Busch Garden's The Dark Continent and Adventure Island, a water theme park.