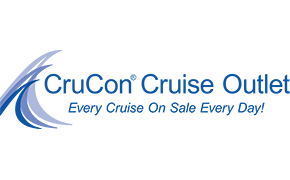 800-493-6609
7 Nights Alaska
departing from Seward, Alaska
Cruise Line
Celebrity Cruises
Ship
Celebrity Millennium
Departing
Fri, Jul 28, 2023
Return Port
Vancouver, British Columbia
Ports of Call
Seward, Alaska | Hubbard Glacier, Alaska | Juneau, Alaska | Skagway, Alaska | Icy Strait, Alaska | Ketchikan,...

Seward, Alaska
|
Hubbard Glacier, Alaska
|
Juneau, Alaska
|
Skagway, Alaska
|
Icy Strait, Alaska
|
Ketchikan, Alaska
|
Inside Passage, Alaska
|
Vancouver, British Columbia
Date

Date

Location

Location

Arrival

Arrival

Departure

Departure

Fri, Jul 28, 2023

SEWARD, ALASKA

--

8:00 pm

Sat, Jul 29, 2023

HUBBARD GLACIER (CRUISING)

3:00 pm

7:00 pm

Sun, Jul 30, 2023

JUNEAU, ALASKA

10:00 am

10:00 pm

Mon, Jul 31, 2023

SKAGWAY, ALASKA

7:00 am

8:30 pm

Tue, Aug 01, 2023

ICY STRAIT POINT, ALASKA

6:30 am

3:00 pm

Wed, Aug 02, 2023

KETCHIKAN, ALASKA

9:00 am

6:00 pm

Thu, Aug 03, 2023

INSIDE PASSAGE (CRUISING)

--

--

Fri, Aug 04, 2023

VANCOUVER, BRITISH COLUMBIA

7:00 am

--
Click on a port for more information
General
Celebrity Cruises exists because we believe in opening up the world. We know that travel makes us better - every one of us. We're here to help vacationers understand the value of travel. Our cruises encourage people to sail beyond their own borders and expand their horizons. Our iconic "X" is the mark of modern luxury, the mark of contemporary spaces that are at once coolly sophisticated and warmly inviting. Where the culinary experience is influenced by global cuisines and designed by our Michelin-starred chef. Where our staff provides seamless and intuitive service that's both personal and unobtrusive. Where everything is designed to provide unparalleled luxury cruise vacations for travelers of every age. Our thirteen award-winning ships offer unique experiences in more than 300 destinations on all seven continents.
We're Celebrity Cruises, and the world is open.
Ship
Celebrity Millennium
Overview
This brilliant star shines with a modern luxury makeover.
As part of our $500-million fleet-wide modernization program, in January 2019, Celebrity Millennium will making even more waves in the cruise world. From adding brand new staterooms and elevating design concepts and technology across the ship to adding a private The Retreat Sun Deck and The Retreat Lounge for our Suite Class guests, this stunner will be turning heads more than ever. Slip into new eXhaleTM bedding featuring CashmereSM mattresses that will surround you in luxury - literally. Marvel at completely new bathroom modernizations. Wine and dine in reimagined restaurants and lounges, including the main dining room, Oceanview Cafe, Sunset Bar, and Rendezvous Lounge. Surrender your senses in the newly redesigned spa. Shop in new retail boutiques. The Celebrity RevolutionSM will change the way you experience the world aboard Celebrity Millennium.
Spa and Fitness
Canyon Ranch SpaClub
Since the first Canyon Ranch wellness resort was created in 1979, the Canyon Ranch experience has been focused on pursuing optimal health, learning how to feel your best every day. Encouraging people to become more active, informed participants in their health care, because wellness is largely based on everyday lifestyle choices about nutrition, stress management, preventative care and staying fit. You can find a place where you can relax, reduce stress and have a great time.
Fitness Center
You won't want to skip this gym. Stay in shape with state-of-the-art Technogym weight machines and cardio equipment while connecting to the sea with floor-to-ceiling windows for a little motivation to do one more rep.
Health & Wellness Programs
Make the most of your vacation time and continue your land-based health, fitness and wellness routines. Guests are invited to indulge their mind, body and spirit with state-of-the-art fitness facilities with soaring floor-to-ceiling windows, and a variety of spa amenities and offerings on board.
SEA Thermal Suite An evolution of our popular Persian Garden, the SEA Thermal Suite features eight distinctive therapeutic experiences, all inspired by nature to create one incredible place to relax, and connect with fellow wellness enthusiasts before or after your treatments at The Spa.
Treatments and Therapies The future of "me time" has arrived. As a guest at The Spa, choose from a number of enticing sea-inspired options and conclude your treatment with soothing sound therapy. Treat yourself to an enriching ELEMIS experience or discover groundbreaking spa technology designed to leave the future behind.
Salon and Barber One of the world's few salons to bear the prestigious Kerastase Institute name, The Spa's full-service salon uses advanced technology for an unmatched experience at sea. At the Barber Shop, today's modern luxury man can enjoy a fresh shave while surrounded by warm, welcoming tones.
Ideal Image Ocean, the Advanced MedSpa Look and feel your best with a little help from Ideal Image Ocean, the Advanced MedSpa. Restorative, non-surgical treatments and procedures. Those back home will wonder how you got so fabulous, but we won't say a word.
Ship Highlights
A Taste of Film Indulge in a multi-sensory experience that fuses Celebrity's award-winning cuisine with acclaimed films. Dishes inspired by the film are served at specific moments, so guests can "taste" the story or the destination - all from comfortable lounge seating with stunning views of the sea at the chic, new Rooftop Terrace.
Rooftop Terrace A first in our fleet. Intimate and inviting, the Rooftop Terrace features chic, cozy furniture, and a large outdoor soundscape and movie screen. Kick back and catch an al fresco flick with a cocktail and playful interpretations of your favorite snacks. Or indulge in A Taste of Film-a multi-sensory experience that fuses Celebrity's award-winning cuisine with acclaimed films. Dishes inspired by the film are served at specific moments, so guests can "taste" the story or the destination - all from comfortable lounge seating with stunning views of the sea at the chic. It's the trendiest hot spot at sea.
Tuscan Grille Now Tuscan Grille, one of our most popular Solstice Class restaurants, brings its modern twist on a traditional Italian steak house to Celebrity Millennium, too. USDA dry aged steaks. Pastas made fresh in house. A unique, Italian cocktail menu (a first for any Tuscan Grille restaurant). A wine list that highlights the wine growing regions of Italy. Taste buds around the world, "You're welcome!"
Canyon Ranch SpaClub
Relax and rejuvenate in our serene spa at sea. Experience the unique services of Canyon Ranch in a breathtaking setting-aboard Celebrity's modern luxury ships. Enhance your vacation with a complete wellness and lifestyle program that increases resilience, restores serenity, and helps you feel rejuvenated.
Innovations Store
Your one-stop-spot at sea to find all the latest high-tech electronics including iPad and iPod mobile digital devices, MacBook computers, a variety of laptops, digital accessories, and cool electronic toys. Best of all, whatever you purchase at the Innovations Store is duty-free. iPad, iPod and MacBook are registered trademarks of Apple Inc.
Concierge Class
Designed for the traveler who settles in nicely to veranda staterooms where little details make a big difference. Savor unexpected delights such as a pillow menu, priority check-in and disembarkation, plush bathrobes, and evening hors d'oeurves. With Concierge Class, the attention to detail will amaze you.
AquaClass Staterooms
Spa-inspired staterooms featuring indulgent amenities like a Hansgrohe shower tower and custom blended bath products to help you feel restored and renewed. An AquaClass Spa Concierge to help you arrange all your spa appointments. Complimentary access to our relaxing Persian Garden. Plus, exclusive access to the Blu restaurant serving breakfast and dinner.
Qsine
Qsine, our one-of-a-kind specialty restaurant, features a uniquely unordinary approach to dining. At Qsine, we strive to awaken your palate through a modern and whimsical approach to familiar dishes from around the world. Food is artfully presented, without traditional courses, and intended to be shared. And, to make it even more playful, the menu and wine list are creatively presented on an iPad. Let your Culinary Tour Guide take you on an unforgettable journey.
Celebrity iLounge
Keep in touch 24 hours a day in the Celebrity iLounge, our one-of-a-kind hip Internet lounge that is the first Authorized Apple Reseller at Sea. Celebrity iLounge also offers various iLearn classes to help you master the latest photography, video and audio skills.
Bars & Lounges
Martini Bar & Crush:
Our talented bartenders put on a high-energy show preparing an intriguing menu of classic and contemporary martinis, served on an ice-topped bar. Enjoy a collection of rare vodkas and a portfolio of fine caviars.
Rendezvous Lounge
On Millennium Class ships, the Rendezvous Lounge is the perfect place to gather before dinner for a cocktail and dancing. After dinner, enjoy live music, dancing, and our signature cocktails.
Cellar Masters:
Cellar Masters lets you try a bold collection of both familiar and unknown wines from around the world.
Cafe al Bacio & Gelateria:
Enjoy espresso or tea as you watch the world go by. Inspired by the ambiance of European cafes, muted sepia tones and pops of citrus yellow bring this space to life.
Pool & Mast Bar
Gourmet food poolside. Enjoy delicious eats while you relax in the sun.
Sunset Bar:
Watch the world go by with a cocktail in hand. A relaxing evening ritual. Watch the sun set on the water as live pop and folk tunes play.
Acessibility from Bow to Stern
Board with ease
For those with mobility issues and other disabilities, our attentive crew is always on hand to take the hassle out of getting on and off the ship.
Accessible Staterooms
Our accessible staterooms are designed with wider doors, roll-in showers, grab bars, and other special features for guests with mobility issues and other disabilities.
Autism Friendly Cruising
Celebrity Cruises has achieved Autism Friendly Cruise Line status, having completed Autism Friendly Certification with Autism on the SeasTM
Restaurants & Cafes
Enjoy an amazing array of flavors and a wide selection of restaurants to suit every mood. Our menus are inspired by, and sourced from, the incredible regions we visit.
Qsine:
Qsine offers unexpected twists on old favorites, experimenting with different textures, flavors, and presentations to please all the senses at once.
Tuscan Grille:
Rustic elegance with a contemporary, minimalistic edge. Guests dining in Tuscan Grille will enjoy a lively, sophisticated atmosphere, serving iconic Italian dishes with a modern twist. Our fresh, original menu features handmade pasta, artisanal salumi, fish, butcher cut meats, and USDA Prime dry aged steaks. Our regional Italian wine menu features authentic Italian cocktails and beers, as well as our house-made Limoncello.
Main Restaurant:
This sophisticated restaurant with a wide range of globally-inspired dishes created by a Michelin-starred chef will provide the fine dining experience you love while you're on vacation. The airy Main Restaurant offers exquisite menu selections, which change nightly to give you a variety of classic and contemporary choices. And the service? Legendary.
Sushi On Five:
Sushi restaurants. Wildly popular from the day it appeared, Sushi on Five satisfies your craving for locally sourced, authentically prepared sushi and other Japanese specialties from a menu crafted by expert restaurateur and sushi chef, Yoshikazu "Yoshi" Okada. Treat yourself to the complex flavors of a hand-made sushi roll or nigiri featuring tuna albacore, shrimp, eel, and other fresh selections, or savor the simplicity of yellowtail, salmon, and octopus sashimi. Your culinary experience would be incomplete without dessert - be sure to try the caramelized gingerbread with wasabi gelato.
Luminae:
Exclusive and cutting edge, the globally inspired menus at Luminae are not available in any other restaurant on board. And, you'll see each one only once- because every day features a fresh, new menu.
Blu:
Clean, crisp flavors and inventive cuisine meet an extensive list of sustainable and biodynamic wines. Personalized service, inviting surroundings, and natural light are all part of the fresh and bold aesthetic of Blu.
AquaSpa Cafe:
Celebrity was one of the first cruise lines to offer a spa restaurant. We saw an opportunity to create an extension of our industry's leading spa experience by introducing the AquaSpa Cafe. Renew and Refresh. Fresh, spa-inspired delights to nourish body and mind.
Oceanview Cafe:
A market-style cafe that features select offerings inspired by the destinations we visit.
Inaugral Date: Jun 2000
Last Refurbished: Feb 2019
Occupancy: 2,138
Tonnage: 90,940
Length: 965 feet
Beam: 105 feet
Cruising Speed: 24 kts
Please select the deck plan you will like to see below
Sports Deck

To experience the real Alaska, come to where the mountains are taller, the rivers mightier and the wildlife more plentiful than any place else on earth. This is cruising Alaska. A rugged, untamed wilderness where the forests go on forever and the summer days never end. Alaska is a pristine wilderness of ice-blue glaciers, snow-capped mountain peaks and huge whales breaking the surface of crystalline waters.

The city of Seward is located in southern coast Alaska in Kenai Peninsula Borough at the top of the Resurrection Bay. The city of Seward was founded back in 1902 as the end of the Alaska Rail Road which was built 1915-1923. The name of Seward was derived by Abraham Lincoln's secretary of state, who arbitrated the purchase of Alaska from Russia in 1867. The city of Seward suffered from 90% of the waterfront industry due to an earthquake in 1964. Due to this earthquake, six feet of the shoreline dropped along with the harbor and fuel docks.
Seventy-five miles long and covering over 1,350 square miles in area, Hubbard Glacier is the largest tidewater glacier in North America. It is also one of the most impressive, a 500-foot wall of ice rising sheer and jagged from the ocean. You may hear the rumble and see the monumental splash as the glacier breaks off in great ice chunks, known as "calves."
Alaska's capital can't be reached by road. You fly or sail here to enjoy its greeting of dockside flags and flowers. It is surprisingly urban and cultured for being so remote. Visit the museum for insights into Inuit culture and crafts. Drive up to Mendenhall, the only glacier inside city limits! Or get an aerial view from a helicopter. Fish for silver salmon, or just enjoy some off the grill--then kick back at the Red Dog Saloon.
Skagway was born during the great Alaska gold rush. Those were the days when Skagway had 80 saloons and was known as "the roughest town on earth." The city's rip-roaring past will come alive when you walk down Broadway, a main street so authentic it is part of the Klondike Gold Rush National Historical Park! Special shore excursions explore Skagway's fascinating history. Take a train up to White Pass and follow the old path to gold and glory in the Yukon, or take a scenic flight to view the amazing wonders of Glacier Bay National Park.
Ketchikan is the salmon capital of the world. The canneries are busy, and the stream below Creek Street's rustic boardwalk bustles with life. Visit the ancient grove of Totem Bight, the largest collection of authentic totem poles anywhere. Make a flight to nearby Misty Fjords--a breathtaking vista of Alaska's unspoiled wilderness and America's newest national monument, or, try a little salmon fishing.
Protected from the open sea by forested isles, sheltered from the windy mainland by the tallest coastal mountains in the world, this tranquil 1,000-mile waterway winds from British Columbia to Alaska's Gulf. The deep, calm waters of the passage meander between dense pine forests where wild game and soaring eagles abound, with occasional rustic towns along the way.
Vancouver, British Columbia
In Vancouver, you're never out of sight of towering peaks--or of the sea. It is a prosperous city adorned with flowers lining the streets and lush greenery like Stanley Park. Museums offer fine collections of the dramatic Northwest native arts. Vancouver's Chinatown is the second-largest in the world. The waterfront Gastown district recalls the city's colorful past as a premier Pacific port since the days of the Clipper ships.