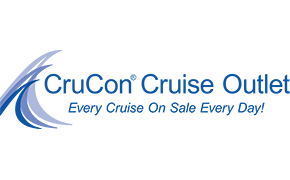 800-493-6609
7 Nights Europe
departing from Southampton, England
Cruise Line
Princess Cruises
Departing
Sat, Sep 16, 2023
Return Port
Southampton, England
Ports of Call
Southampton, England | St. Peter Port (Guernsey), England | La Rochelle, France | Bilbao, Spain | La Coruna, Spain
Southampton, England
|
St. Peter Port (Guernsey), England
|
La Rochelle, France
|
Bilbao, Spain
|
La Coruna, Spain
Date

Date

Location

Location

Arrival

Arrival

Departure

Departure

Sat, Sep 16, 2023

SOUTHAMPTON (LONDON), ENGLAND CHECK IN STARTS AT 1100A CHECK IN 11:00AM-3:00PM

--

4:00 pm

Sun, Sep 17, 2023

GUERNSEY (ST. PETER PORT) WATER SHUTTLE REQUIRED WHEELCHAIR ACCESS LIMITED

7:00 am

6:00 pm

Mon, Sep 18, 2023

AT SEA

--

--

Tue, Sep 19, 2023

LA ROCHELLE, FRANCE

7:00 am

6:00 pm

Wed, Sep 20, 2023

BILBAO, SPAIN

7:00 am

4:00 pm

Thu, Sep 21, 2023

LA CORUNA, SPAIN (FOR SANTIAGO DE C

8:00 am

5:00 pm

Fri, Sep 22, 2023

AT SEA

--

--

Sat, Sep 23, 2023

SOUTHAMPTON (LONDON), ENGLAND

7:00 am

--
Click on a port for more information
General
One of the best-known names in cruising, Princess Cruises first set sail in 1965 with a single ship cruising to Mexico. Today, the line has grown to become the third largest cruise line in the world, renowned for innovative ships, an array of onboard options, and an environment of exceptional customer service. A recognized leader in worldwide cruising, Princess carries 1.7 million guests each year to destinations around the globe ranging in length from three to 114 days, allowing them to see the world and come back new.
Princess Cruises was catapulted to stardom in 1977 when one of its ships, Pacific Princess, was cast in a starring role on a new television show called "The Love Boat." The weekly series, which introduced millions of viewers to the concept of a sea-going vacation, was an instant hit and both the company name and its "seawitch" logo have remained synonymous with cruising ever since. The show, which can still seen around the world, has been widely credited with fueling the dramatic expansion of the industry.
Overview
Sky Princess®, the newest addition to our fleet, elevates the distinctive, contemporary design and luxurious attractions of our renowned Royal-class ships to even loftier heights. You can look forward to our most exciting entertainment venues yet, our newest dining choices and award-winning chef partnerships, as well as more staterooms than ever to relax in. And that's just the start!

Kids, Teens, & Family
Just For Kids 3-7
Even the littlest guests will delight in this whimsical, forest-themed world that inspires playtime and invites exploration. Kids, ages 3 to 7, can dance, enjoy pajama movie nights, create art projects like Animal Planet puppets and masks or compete in a Lego boat-building contest.
Just For Kids 8-12
Inspired by the great outdoors, this cozy center keeps kids busy with games, dancing and kid-sized Olympic competitions. Their minds stay busy, too, with California Science Center programs like rocket building, or they can explore outer space with Stargazing and learning how to build a model roller coaster. Exciting events like talent shows, theme nights, and treasure hunts encourage new friendships and family togetherness.
Just For Teens 13-17
This contemporary lounge is "the place" for teens - perfect for hanging out and socializing with late-night movie viewing, hip hop dance classes, video game tournaments and sports competitions like dodgeball and basketball. But that's just the beginning. They'll dazzle on the red carpet with our Rock the Boat teens-only party, complete with awards and "mocktails."
Family
Princess makes it easy to sail together in comfort. There is a wide selection of staterooms accommodating up to four guests, and you'll enjoy substantial savings on your third and fourth guests. There are also connecting stateroom options, as well as Two Bedroom Family Suites, with room for up to eight guests, which offer more living space, a balcony and two bathrooms, including a full bath tub.
Discovery at SEA Programs
Our exclusive partnership with Discovery lets you come back captivated with Stargazing on our top deck; activities featuring Discovery hit shows such as Shark Week and Finding Bigfoot; plus our new Encounters with Discovery at SEA speaker series. Get more out of your travels with shore excursions recommended by two of the most trusted names in world travel-Discovery and Animal Planet.
Entertainment
Original musicals, dazzling magic shows, feature films, top comedians and nightclubs that get your feet movin' and groovin'. There's something happening around every corner; luckily, you have a whole cruise of days and nights to experience it all.
Princess Theatre
Princess Live!
Movies Under the Stars
Vista Lounge
Casino
Joyful Rejuvenation
Revitalize and refresh body, mind, and soul with Princess. From rejuvenating spa treatments and the tranquility of a top-deck retreat reserved just for adults to our state-of-the-art fitness centers, you'll find all the elements to come back new.
The Sanctuary
Lotus Spa
The Enclave
Fitness Center
Activities & Entertainment
The Voice of the Ocean

Have you got The Voice of the Ocean? Princess Cruises brings the excitement and spectacle of TV's most popular singing competition to the high seas, live and on-stage, with The Voice of the Ocean. The show comes to life throughout the cruise with blind auditions, mentor sessions, the iconic "I Want You" chairs, three charismatic coaches and ultimately a finale performance where guests vote to choose the winner.
Music & Dancing
When it comes to music and dancing we've got everything that your musical palette may desire. Whether it's tapping your toes to cover bands, singing along in the piano bar, relaxing to classical strings or dancing the night away in the nightclub, you'll be satisfied!
Movies Under the Stars
Throughout the day and night, our exclusive open-air poolside amphitheater is the go-to destination for feature films, thrilling concerts and exciting sporting events such as live football games. Cozy up under a fleece blanket in the comfortable lounger and feast on complimentary fresh-popped popcorn in the evening or delicious cookies and milk during the day, and enjoy that exciting car chase or mystery thriller on the giant screen.
Original Musical Production
Crafted by some of the world's top directors and choreographers, our remarkable and dynamic Princess productions transport you to realms as exotic as the destinations we visit. Imaginative shows created in-house feature dazzling stage sets, Broadway classics, popular hits and original numbers performed by some of the largest and most talented casts at sea.
Featured Guest Entertainers
Grab a seat, order a cocktail and be prepared to be entertained by our lineup of world class entertainers. From magic to comedy, singers to instrumentalists, jugglers to balancing acts and much, much more, we search the globe for top talent to be featured on our ships. So get ready to be amazed, entertained, mesmerized or just laugh the night away!
More Choices
Discovery at SEA Programs
Platinum Photography Studio
Sports Court
MedallionNet Wi-Fi
Art Gallery & Auctions
Festivals of the World
Food & Dining
Included Dining
Dine My Way
Dine When, How and Where you like: With this new offering, you can customize every aspect of mealtime. Make reservations for the main dining room or specialty restaurants at your preferred time each day. Fit in a formal dinner before a show, or order food and drinks to your poolside perch with OceanNow®. The choice really is up to you.
Crafted by Curtis Stone
In the Main Dining Room, savor fresh new cuisine designed by award-winning Chef Curtis Stone during every voyage. Personal reflections on the menu by Chef Stone elaborate on each "Crafted" selection, prepared with the most authentic ingredients. Be enticed by dishes featuring delicious meats and seafood, fresh produce and vibrant, bold flavors.
Salty Dog Grill
Treat yourself to one of our 100% handmade Gourmet Burgers, including our Princess Burger or Triple Smoked Burger. The Salty Dog Grill also offers new Street Tacos-a Princess first-featuring a choice of grilled chipotle-lime chicken or roasted sweet potato-green chile. And don't miss the Classic Hot Dogs, plus loaded fries in tempting varieties including chili cheese and bacon & cheese.
Chocolate Journeys
There are few foods that inspire as much passion as chocolate, and master chocolatier Norman Love has designed some of the most decadent, hand-crafted treats exclusively for Princess' Chocolate JourneysSM program. Trained in France, and named the Inaugural Inductee into the Chocolatier Hall of Fame by Dessert Professional Magazine, Chef Love combined premium quality chocolate with unique flavors and artful designs to mastermind his exclusive creations found in the main dining room and at Horizon Court.
Slice Pizzeria
Our top-deck pizzeria features a bold new look that sets the stage for tempting offerings that include specialties inspired by local favorites from the Pacific to the Atlantic. Try a Deep Dish Focaccia or a slice of our award-winning signature Neapolitan-style classics. Savor some California Artisanal Toast with Cali-Avocado or Caprese toppings. Or go for a Sliced Stromboli, and enjoy an East Coast take on a classic Italian calzone that's stuffed with delicious Italian deli meats and cheeses.
Ocean Terrace Sushi Bar
The Ocean Terrace Sushi Bar is ideal for those who love to feast on the bounty from the sea. This stylish bar offers an array of ocean treasures, including a flight of oyster shooters, sushi and sashimi, ahi tuna poke, king crab cocktail, chili and lime crab margarita, a royal lobster dish, and the world-renowned smoked Balik salmon, the salmon of the tsars. A la carte pricing makes it easy to pick and choose.
More Choices
International Cafe
Alfredo's Pizzeria
World Fresh Marketplace
Afternoon Tea
Gelato
Specialty Dining
Sabatini's Italian Trattoria
Unique, handmade pasta courses, prepared fresh daily and treasured family recipes curated by our Italian chefs across the fleet inspire the menu at our acclaimed Italian specialty restaurant.

Bistro Sur La Mer
Savor casual French bistro-style dining with a modern twist at Bistro Sur La Mer, created with Chef Emmanuel Renaut, who holds the prestigious title of "Meilleur Ouvrier de France" (Best Craftsmen of France) and Chef of the Year by Le Chef, and whose Flocons de Sel restaurant has received three Michelin stars. Chef Renaut has created a tantalizing menu, showcasing authentic French dishes crafted with the Chef's signature flair.
Chef's Table Lumiere
An extraordinary treat for both gastronomes and gourmet novices, the Chef's Table Lumiere is a perfect culinary journey for any special occasion. Join a select group of guests for a behind-the-scenes galley tour with champagne and hors d'oeuvres, followed by an extravagant multi-course dinner created and hosted by the ship's executive chef. Perfect for celebrating an anniversary or milestone, or just making your cruise vacation even more amazing.
Crown Grill
With a rich wood decor and a theater-style kitchen, it's no wonder Crown Grill was named among the "Best Cruise Ship Steakhouses" by USA TODAY. Featuring premium aged beef and fresh seafood items, this specialty restaurant offers an intimate dining experience in a classically elegant setting and an open kitchen where chefs prepare and cook to order top-quality cuts of beef, chops and seafood.
Ultimate Balcony Dining
Choose a luxurious breakfast or experience the "ultimate" romantic dinner at sea: a sumptuous multi-course meal, including succulent lobster tail and juicy steak, your beverage of choice, hors d'oeuvres, all served right on the privacy of your own balcony by our dedicated waitstaff. Treat yourself to this unparalleled indulgence and savor food, views and memories that will never be forgotten.
Spa and Fitness
The Sanctuary
Take a break and indulge in a private getaway at The Sanctuary, our exclusive adults-only retreat offering a relaxing alternative to the myriad outdoor activities and entertainment available elsewhere on the ship. With signature beverages, light meals, and al fresco massages, Serenity Stewards attend to your every need, whether it's to be on hand to provide chilled face towels or Evian water atomizers.
Lotus Spa
Named "Best Spa on a Cruise Ship" by Spafinder Wellness 365, the Lotus Spa offers a variety of relaxing treatments, such as facials, aroma stone therapy massages, detoxifying ocean wraps and an aromatherapy thermal suite. Or get ready for a night on the town at the salon which features women's styling color, men's haircuts and shaves, manicure and pedicure choices and teeth whitening.
Lotus Spa Fitness Center
The Lotus Spa Fitness Center offers fitness programs designed to help you maximize your wellness with Tour de Cycle, personal training and classes such as Pilates, Yoga, Body Sculpt Boot Camp, Results Based Training and TRX suspension training. The Lotus Spa Fitness Center also features state-of-the-art equipment so you can tone on your own.
Sports Court
Feel the court under your feet and the thrill of victory as you sink the ball in for two points. No matter your athletic ability, there's nothing like shooting a few hoops out in the middle of the ocean as you watch the sun set and the stars come out. Our Sports Court is not only set up for basketball but also for volleyball. Pick up a game, compete against fellow passengers for bragging rights, or start your own dream team.
The Enclave at Lotus Spa
With your overall wellness in mind, we've collaborated with board-certified sleep expert Dr. Michael Breus to create the ultimate in blissful comfort. Our luxurious new beds feature a scientifically engineered mattress and bed springs, a plush two-inch pillow top, European-inspired duvets and 100% luxurious Jacquard-woven linens-to assure that at the end of your voyage, you come home feeling refreshed and renewed.
Ship Highlights
The Piazza
Discover Old World charm as you stroll through our breathtaking Piazza—a hub of activity, inspired by the vibrant squares of Europe. Roving street performers, quaint boutiques, a spiral staircase and several glass-walled lifts provide panoramic views. While you visit the Piazza, indulge in a treat at the International Café or take a seat and enjoy a live performance by our onboard musicians.

Pools (Retreat, Wakeview, Top Deck)
Take a cool dip and lounge by a shimmering pool. Or soak away the day's adventures in a soothing hot tub. On our newest ships, Sky Princess® and Enchanted Princess℠, you'll find refreshing new opportunities for aquatic relaxation. In addition to more spa tubs, the ship has two deep-tank pools, linked by sunken, communal seating, adjacent to dancing fountains and the top-deck bar. At the ship's aft end, the infinity-style Wakeview pool and bar offer spectacular views of the horizon.

Vista Show Lounge
The newly re-designed Vista Lounge at the aft of the ship features an endless variety of world-class entertainers on stage each night—from live bands and comedians to illusionists and musicians. Grab an expertly crafted cocktail and snag a spot in an intimate nook for the perfect place to relax, unwind and enjoy quality time with friends and family.

The Shops of Princess
It's no surprise The Shops are awarded "Best Onboard Shopping" from Porthole magazine year after year. On board, you'll find a fabulous range of fine merchandise from brands like Swarovski, Chanel, Estée Lauder, Clinique, Lancôme, Calvin Klein, Citizen and Tissot, plus local crafts, keepsakes and souvenirs. And everyday tax- and duty-free savings can add up to as much as 30% off suggested U.S. retail prices.
Vegas Style Casino
From gaming lessons to the latest slot machines to prize tournaments, our Casinos offer fun and excitement. If you enjoy blackjack, or "21," and Texas Hold 'Em, our tables play by Vegas rules and if you relish the challenge of roulette, we offer the American version.

Vines Wine Bar
Voted one of the "Best Wine Bars at Sea," by  USA TODAY  and located in a charming corner of the Atrium, Vines boasts an extensive collection of wines, fine Champagne and sparkling wines and regional offerings for purchase. The menu also includes wine flights and a selection of unique wines by the glass. Gourmet delicacies, such as antipasti and tapas, are complimentary with any wine purchase.
Princess Live! Cafe
Sip specialty coffee or tea a cocktail from the Café as a fresh comedy act steps into the spotlight or while talented artists share their diverse musical styles.

Princess Theater
With dazzling stage sets, artists from around the globe, modern hits and timeless classics, the Princess Theater, our largest theater yet, showcases lavish, original productions with dynamic cast members in sumptuous surroundings. In this ultramodern theater, relax in a plush seat with unobstructed sight lines as the velvet curtain goes up, a state-of-the-art lighting system illuminates the stage, and it's on with the show!

Take Five
Relive the roots of jazz each evening with our live musicians performing brilliant classics and telling tales of true jazz legends throughout the ages. Debuting first on board Sky Princess® and Enchanted Princess℠, Take Five comes to life showcasing vintage footage, iconic imagery and intimate conversations that transport you to the heart of the jazz era. Sip cocktail favorites from Master Mixologist, Rob Floyd as well as specialty gin cocktails crafted exclusively for Take Five.

Built:October 2019
Guests:3,660
Length:1,083 ft
Height:217 ft
Tonnage:141,000
Crew:1,346
Please select the deck plan you will like to see below
Vista Deck
European cruises include Northern and Western European itineraries. Cruising Northern Europe may be perfect for you. Northern European itineraries typically visit the Scandinavian peninsula, Baltic states, and the Netherlands on seven to fifteen day cruises. You may prefer Western European cruises. Cruises in Western Europe often leave from London, Lisbon, or Rome and can last from five to eighteen days. Ports visited include Paris, France; Dublin, Ireland; Barcelona, Spain; and the south of France. Choose either one, and you''ll enjoy unlimited first-rate cuisine and you''ll have a range of activities available to you on a comfortable and well-appointed cruise ship.
St. Peter Port (Guernsey), England
On the Channel Islands of England.