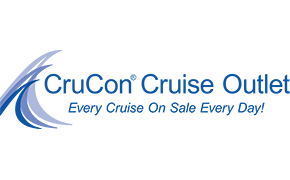 800-493-6609
12 Nights Caribbean
departing from New York, New York
Cruise Line
Norwegian Cruise Line
Departing
Sat, Oct 15, 2022
Return Port
Galveston, Texas
Ports of Call
New York, New York | Puerto Plata, Dominican Republic | Willemstad, Curacao | Kralendijk, Bonaire, Dutch Antilles | Port...

New York, New York
|
Puerto Plata, Dominican Republic
|
Willemstad, Curacao
|
Kralendijk, Bonaire, Dutch Antilles
|
Port of Oranjestad, Aruba, Caribbean
|
Cozumel, Mexico
|
Galveston, Texas
Date

Date

Location

Location

Arrival

Arrival

Departure

Departure

Sat, Oct 15, 2022

NEW YORK CITY

--

4:00 pm

Sun, Oct 16, 2022

AT SEA

--

--

Mon, Oct 17, 2022

AT SEA

--

--

Tue, Oct 18, 2022

PUERTO PLATA

12:00 pm

8:00 pm

Wed, Oct 19, 2022

AT SEA

--

--

Thu, Oct 20, 2022

WILLEMSTAD

8:00 am

7:00 pm

Fri, Oct 21, 2022

KRALENDIJK

7:00 am

5:00 pm

Sat, Oct 22, 2022

ORANJESTAD

7:00 am

5:00 pm

Sun, Oct 23, 2022

AT SEA

--

--

Mon, Oct 24, 2022

AT SEA

--

--

Tue, Oct 25, 2022

COZUMEL

7:00 am

2:00 pm

Wed, Oct 26, 2022

AT SEA

--

--

Thu, Oct 27, 2022

GALVESTON TEXAS

7:00 am

--
Click on a port for more information
Vendor
Norwegian Cruise Line
General
Norwegian Cruise Line is the innovator in cruise travel with a 51-year history of breaking the boundaries of traditional cruising. Most notably, Norwegian revolutionized the cruise industry by offering guests the freedom and flexibility to design their ideal cruise vacation on their schedule with no set dining times, a variety of entertainment options and no formal dress codes. Today, Norwegian invites guests to enjoy a relaxed, resort-style cruise vacation on some of the newest and most contemporary ships at sea with a wide variety of accommodations options, including The Haven by Norwegian, a luxury enclave with suites, private pool and dining, concierge service and personal butlers. Norwegian Cruise Line sails around the globe, offering guests the freedom and flexibility to explore the world on their own time and experience up to 27 dining options, award-winning entertainment, superior guest service and more across all of the brand's 16 ships.
Recently, the line was named "Europe's Leading Cruise Line" for the tenth consecutive year, "World's Leading Large Ship Cruise Line" for the sixth consecutive year, the "Caribbean's Leading Cruise Line" for the fifth consecutive year, as well as "World's Leading Cruise Line" and "North America's Leading Cruise Line" both for the second straight year by the World Travel Awards. Norwegian's next new build, the highly anticipated Norwegian Bliss, will be delivered in April 2018 featuring many firsts-at-sea for the global market including the largest race track at sea, award-winning Broadway entertainment, two observation lounges for guests to enjoy stunning ocean and glacier views and more. Norwegian will introduce an additional new "Breakaway Plus" Class cruise ship in 2019 and has six additional ships on order for delivery beginning in 2022.
Overview
BE THE F1RST
Welcome aboard the first of a new class of ships designed to elevate every expectation. 
Wide-Open Spaces
Be the first to explore the greater wide open and enjoy the expansive outdoor deck space on the most spacious new cruise ship at sea.
Experiences Beyond Expectation
Dip into the horizon at Infinity Beach, walk over water on our new glass bridge and discover many more amazing experiences.
Service That Puts You First
Never wait a second for that second round - or anything else. Revel in the highest staff levels of any new ship and always feel prioritized.
COMING SUMMER 2022
Activities
Infinity Beach
Sit back and take in the view from our paradisiac Infinity Pools that blend into the ocean.
Oceanwalk
Step on Oceanwalk and feel the sea at your feet. Take a moment for yourself, take in the view or a breathtaking photo on our first glass walkway at sea.
La Terraza
Grab a book, a drink or some friends and take it easy in La Terraza. This lounge space is designed to be both spacious and intimate, allowing you to relax in peace whenever the mood strikes.
The Councourse
Head over to The Concourse to admire the beautiful, interactive artwork available. Capture great artsy photos and create cherished memories.
Dining
The Garden
Go green at the Garden Kitchen where we can customize your salad with the freshest ingredients or you can order one of our delicious premade combinations.
Tapas Truck

Enjoy a fiesta of flavors infused into every delicious bite at The Latin Quarter and the Tapas Truck.
Tamara

Spice up your day or evening with a wide variety of classic Indian dishes offered at Tamara.
Nudls

Noodle fans rejoice! From Thai to Italian, Chinese and more, Nudls brings you the best of noodle dishes from around the world.
Onda by Scarpetta

Onda, or "wave" in Italian, brings the charm and effortless elegance of its critically acclaimed sister restaurant, Scarpetta, to sea. Uncork your favorite bottle of wine and let la dolce vita (the good life) flow. Indulge in a modern Italian culinary experience from Scarpetta's signature pastas like the famous Spaghetti Tomato & Basil to unique, mouthwatering seafood creations. And leave room for dessert. Sharing is optional. (Seating on Ocean Boulevard available.)
Los Lobos

Bienvenido a Los Lobos, a premium Mexican restaurant celebrating traditional flavors with a modern twist. From Carne Asada marinated in guajillo chiles and tequila to Tres Leches Cake with Coconut Cream, the chefs at Los Lobos focus on unique flavor combinations. (Seating on Ocean Boulevard available.)
More Choices:

The Local Bar & Grill
Q Texas Smokehouse
Seaside Rotisserie
Coco's
Bars & Lounges
Firepit at Indulge Food Hall
Kick back with the stars, both in the sky and on the big screen, at our outdoor movie nights, or circle up around the fire pit to unwind after another incredible day at sea.
Starbucks
Whether you're craving a Caramel Macchiato, Teavana Iced Green Tea Lemonade or Cappuccino, stop by Starbucks for your favorite morning or afternoon beverage.
Indulge Outdoor Lounge
A delicious new take on cruise ship dining. Grab a seat, a hammock, daybed, or a private cabana and have your fill of customizable small plates from a diverse range of mouth-watering cuisines. Or kick back and sip tasty cocktails from our lovely outdoor bar.
Gross Tonnage: 142,500
Guest Capacity: 3,215
Year Built: 2022

Please select the deck plan you will like to see below
Deck 20

Sleeping under a palm tree, strolling on endless beaches and eating ice cream while floating in a turquoise sea. What could be further from your everyday world? When you sail the Caribbean you''ll discover how relaxing, entertaining and just plain fun a week really can be. Visit a variety of beautiful islands and escape to paradise on your next vacation.
This vibrant city is actually a rich mosaic of many "neighborhoods." Feel the excitement of Broadway with its great plays and musicals. Explore the financial district-Wall Street and there''s Soho with its galleries, famed Greenwich Village, Midtown, with its glamorous department stores and soaring architecture, and museums everywhere. It truly is a wonderful town!
Puerto Plata, Dominican Republic
Whether for family fun, historical sight-seeing, sports, or leisurely activity, Puerto Plata will fulfill everyone's desires to the hilt!
The ship passes through a channel in the reef, into a broad, perfectly protected natural harbor. This is Willemstad, where Dutch gingerbread houses, superb shopping, excellent restaurants and bustling casinos abound. Nature buffs will love the exotic plants and tropical birdlife of Christoffel National Park. And don''t forget to sample the famous Cura�ao liqueur, still made here.
Kralendijk, Bonaire, Dutch Antilles
Bonaire has consistently been ranked as the finest snorkeling and scuba diving destination in the Caribbean for two decades. This is because of the island's diligent stewardship of its marine resources. Since 1979, all the waters of Bonaire's coast have been legally protected.

Besides snorkeling and scuba diving, there is plenty more to be done here. Bonaire has trade winds that are usually steady and wash over the island. This creates ideal conditions for windsurfing. The sere beauty of this semi-desert landscape is home to an assortment of wildlife. Atop the rock formations of Washington Slagbaai you can find iguanas toasting themselves, while they watch a vast cloud of orange-pink flamingoes drift across the bone-white salt flats. The divi-divi trees bending into the surreal sculptures of the wind, and towering cacti represent the Caribbean's diverse ecology.

Another great thing about Bonaire is that it has a yearly average temperature of 82 degrees F (27.8 degrees C) with an average water temperature of 80 degrees F (26.7 degrees C). All year, Bonaire is not likely to see more than 22 inches (56 cm) of rain. This can be attributed to its nearly constant humidity of 76% and year round sunny forecast.

Port of Oranjestad, Aruba, Caribbean
The tiny island of Aruba is the smallest of the ABC Islands, which include Barbados and Curacao. Aruba lies about 15 miles north of Venezuela and has limited vegetation. The landscape consists of cacti and the curiously wind-bent divi divi trees. You may also be interested in climbing atop some of the huge boulders and exploring some of its caves. Of course, the main attractions to this island are its magnificent beaches against the turquoise waters full of spectacular marine life, which lure scores of sunbathers, snorkelers, and divers each year to the island.

Though small, Aruba has room for some luxury as well. If you travel along Palm Beach, you will find the several miles of this white sand lined with a string of hotels with glitzy casinos, restaurants and exotic boutiques. The crystal-clear waters of this beach are ideal for swimming and all kinds of watersports. However, if you prefer to stay dry, you are more than welcome to enjoy Aruba''s exotic underwater world from the glass bottom boats or on a submarine excursion.

Sitting just off the gorgeous Yucatan coast, Cozumel revels in its mythic white-sand beaches and world-class coral reefs. Yet Cozumel is also the last stronghold of the Mayas, who settled the island in 300 A.D. Residents still speak Maya, and sometimes wear traditional Mayan clothing. Nearby stand the great pyramids and temples of their ancestors.
Texans flock to sandy barrier isles like Galveston Island to frolic in the warm waters of the Gulf. You could do the same, or make a visit to the stately homes that grace the island. Or go on a mission to mainland Houston, to tour the impressive NASA Space Center.