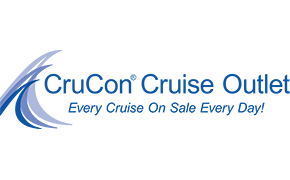 800-493-6609
15 Nights Hawaii
departing from
Cruise Line
Princess Cruises
Departing
Wed, Dec 07, 2022
Date

Date

Location

Location

Arrival

Arrival

Departure

Departure

Wed, Dec 07, 2022

LOS ANGELES, CALIFORNIA CHECK IN STARTS AT 1230P SHIP @ PORT OF SAN PEDRO Check in begins at 12:30

--

4:00 pm

Thu, Dec 08, 2022

AT SEA

--

--

Fri, Dec 09, 2022

AT SEA

--

--

Sat, Dec 10, 2022

AT SEA

--

--

Sun, Dec 11, 2022

AT SEA

--

--

Mon, Dec 12, 2022

HILO, HAWAII

9:00 am

6:00 pm

Tue, Dec 13, 2022

HONOLULU, HAWAII

7:00 am

11:00 pm

Wed, Dec 14, 2022

KAUAI (NAWILIWILI), HAWAII

8:00 am

5:00 pm

Thu, Dec 15, 2022

KAHULUI, HAWAII

7:00 am

6:00 pm

Fri, Dec 16, 2022

AT SEA

--

--

Sat, Dec 17, 2022

AT SEA

--

--

Sun, Dec 18, 2022

AT SEA

--

--

Mon, Dec 19, 2022

AT SEA

--

--

Tue, Dec 20, 2022

AT SEA

--

--

Wed, Dec 21, 2022

ENSENADA, MEXICO

8:00 am

5:00 pm

Thu, Dec 22, 2022

LOS ANGELES, CALIFORNIA SHIP @ PORT OF SAN PEDRO

6:15 am

--
Click on a port for more information
General
One of the best-known names in cruising, Princess Cruises first set sail in 1965 with a single ship cruising to Mexico. Today, the line has grown to become the third largest cruise line in the world, renowned for innovative ships, an array of onboard options, and an environment of exceptional customer service. A recognized leader in worldwide cruising, Princess carries 1.7 million guests each year to destinations around the globe ranging in length from three to 114 days, allowing them to see the world and come back new.
Princess Cruises was catapulted to stardom in 1977 when one of its ships, Pacific Princess, was cast in a starring role on a new television show called "The Love Boat." The weekly series, which introduced millions of viewers to the concept of a sea-going vacation, was an instant hit and both the company name and its "seawitch" logo have remained synonymous with cruising ever since. The show, which can still seen around the world, has been widely credited with fueling the dramatic expansion of the industry.
Overview
Enjoy sweeping views of the world while sailing on Crown Princess. From her nearly 900 balconies to the breathtaking three-story Atrium, you'll discover a relaxing atmosphere filled with an array of world class entertainment and dining options that will greet you each day when you return from making fascinating discoveries ashore.

Food & Dining
At Princess, we know you look forward to freshly prepared, delicious fare on your voyage. That is why the quality of our cuisine is so important to us. At any hour, wherever you go on your Princess ship, our chefs are busy baking, grilling and sauteing the ingredients of your next meal. Bread and pastries are baked fresh three times a day, and sauces are prepared by hand.
Variety is the spice of life, especially when it comes to dining. Whether you feel like a multi-course meal in a formal dining room or a hand-tossed pizza by the pool, Princess obliges your every mood. From elegant specialty restaurants to themed buffets on deck, the variety of venues and dining options is certain to satisfy you no matter the time of day.
Princess offers you the choice of Traditional Dining with fixed time and seating, or Anytime Dining with the flexibility to dine when and with whom you choose.
Traditional Dining: Is the classic cruise experience, allowing you to dine at set times with the same table mates and wait staff each evening.
Anytime Dining: Dine with whom you want, when you choose with flexible Anytime Dining. Eat early with new friends one night, and enjoy a later evening dinner for just the two of you the next.
Both options offer menus featuring creatively-prepared appetizers, entrees and desserts that change each day of your voyage - as well as several healthy Lotus Spa selections.
Specialty Restaurants*
Sabatini's
: With a menu specializing in Italian cuisine and premium seafood, Sabatini's offers a refined yet casual atmosphere that includes extensive personal attention from our wait staff and is sure to leave you feeling like you just stepped into an Italian ristorante.
Crown Grill
: Featuring premium aged beef and fresh seafood items, the Crown Grill offers a truly special dining experience with an open, theater-style kitchen where chefs custom-prepare fresh seafood, such as lobster, scallops, clams and mussels, and cooked-to-order steaks.
* A modest cover charge will apply
Casual Fare
: Freshly grilled burgers, hand-tossed pizza, grilled paninis at the International Cafe, wine and sushi at Vines - a wide selection of casual options abound on each ship.
Horizon Court
: Offers a wide selection of buffet meals or snacks. Floor-to-ceiling windows with stunning sea views is a backdrop for your quick breakfast or casual dinner.
Pub Lunch*
: Step into the Wheelhouse Bar onboard for a taste of British tradition. You'll find a menu of favorites advertised on chalkboards and displayed on counters for an authentic pub feel including fish & chips or a hearty Ploughman's Lunch.
*Locations may vary from ship to ship.
Afternoon Tea
: Indulge in afternoon tea with finger sandwiches, pastries, scones, cookies, music and white-glove service.
Room Service
: The complimentary room service menu includes sandwiches, salads, a selection of hot dishes and delicacies from the pastry shop; plus, coffee, iced tea and milk are available 24-hours a day!
Ultimate Balcony Dining
: Dine alfresco style, with a multi-course dinner, served on your balcony a dedicated waitstaff. Or if you prefer, a refreshing breakfast option is available.
Spa and Fitness
The Sanctuary
Take a break and indulge in a private getaway at The Sanctuary, our exclusive adults-only retreat offering a relaxing alternative to the myriad outdoor activities and entertainment available elsewhere on the ship. With signature beverages, light meals, and al fresco massages, Serenity Stewards attend to your every need, whether it's to be on hand to provide chilled face towels or Evian water atomizers.
Lotus Spa
Named "Best Spa on a Cruise Ship" by Spafinder Wellness 365, the Lotus Spa offers a variety of relaxing treatments, such as facials, aroma stone therapy massages, detoxifying ocean wraps and an aromatherapy thermal suite. Or get ready for a night on the town at the salon which features women's styling color, men's haircuts and shaves, manicure and pedicure choices and teeth whitening.
Lotus Spa Fitness Center
The Lotus Spa Fitness Center offers fitness programs designed to help you maximize your wellness with Tour de Cycle, personal training and classes such as Pilates, Yoga, Body Sculpt Boot Camp, Results Based Training and TRX suspension training. The Lotus Spa Fitness Center also features state-of-the-art equipment so you can tone on your own.
Sports Court
Feel the court under your feet and the thrill of victory as you sink the ball in for two points. No matter your athletic ability, there's nothing like shooting a few hoops out in the middle of the ocean as you watch the sun set and the stars come out. Our Sports Court is not only set up for basketball but also for volleyball. Pick up a game, compete against fellow passengers for bragging rights, or start your own dream team.
Princess Links
Imagine playing on the green while surrounded by a beautiful blue ocean. Whether you're a dabbler or a devoted disciple of the game, our nine-hole miniature putting course will put your finer golfing skills to the test. After you play a round, step inside to try your hand at our golf simulator, which recreates some of the world's greatest golf courses like St. Andrews and Pebble Beach so you can play and practice like a pro.
Venues vary by ship and are subject to change
Dining
Included Dining
Dine My Way
With this new offering, you can customize every aspect of mealtime. Make reservations for the main dining room or specialty restaurants at your preferred time each day. Fit in a formal dinner before a show, or order food and drinks to your poolside perch with OceanNow. The choice really is up to you.
Chocolate Journeys
There are few foods that inspire as much passion as chocolate. Our pastry chefs channeled their love of chocolate into handcrafted treats designed exclusively for our Chocolate Journeys program. These sweet creations combine premium quality chocolate with unique flavors and artful designs and can be found throughout the ship.
International Cafe
Open 24-hours a day, the International Cafe located in the Piazza is the place for an ever-changing array of small bite meals, treats and gourmet beverages. Grab a freshly baked croissant to start your day, snack on pies and quiche or choose from a wide variety of salads and sandwiches at lunchtime, and indulge in decadent desserts in the evening. Coffee and tea fans will love the New Grounds Crafted Coffee menu featuring a variety of specialty espresso-based drinks made from a custom blend of coffee beans, as well as iced tea fusions.
Horizon Court
Our World Fresh Marketplace menu is offered in Horizon Court. Enjoy an endless selection that changes throughout the day to satisfy the most discriminating palate. Indulge in a delightful array of worldwide cuisine, freshly baked breads and regional comfort foods, in a casual setting at breakfast, lunch or dinner. Enjoy fresh fruits, signature pastas and desserts galore along with your favorite beverages and customizable features like create-your-own salads and sandwiches.
Beverage charges apply. Venues and menu items vary by ship and are subject to change.

The Salty Dog Grill
While you're enjoying the fresh air on the top deck, treat yourself to one of our 100% handmade gourmet burgers, including our Princess Burger or Triple Smoked Burger.
Slice Pizzeria
Our top-deck pizzeria features a bold new look that sets the stage for tempting toppings and classic favorites. Try a slice of our award-winning signature Neapolitan-style pizza. Go simple and delicious with just cheese, or mix it up with a variety of toppings that change daily.
Coffee & Cones
Complimentary ice cream cones await you at our top-deck creamery venue. Pick up a chocolate cone, a vanilla, or a combination. Or treat yourself to an ice cream sandwich, with a tempting choice of flavors. We've added specialty New Grounds Crafted Coffee, too. Energize with an Espresso, Cappuccino, Latte or Chai Tea. If you want to cool down, opt for a refreshing Frappe.
Specialty Dining
Sabatini's Italian Trattoria

Our Italian specialty restaurant has been voted one of the "Best Cruise Ship Specialty Restaurants" at sea by USA TODAY. Savor Sabatini's authentic offerings featuring signature pastas, Italian wines and an irresistible selection of delectable desserts, all celebrating our Italian culinary heritage.
Additional charges apply. Menu items may vary by ship and are subject to change.
Crown Grill
With a rich wood decor and a theater-style kitchen, it's no wonder Crown Grill was named among the "Best Cruise Ship Steakhouses" by USA TODAY. Featuring premium aged beef and fresh seafood items, this specialty restaurant offers an intimate dining experience in a classically elegant setting and an open kitchen where chefs prepare and cook to order top-quality cuts of beef, chops and seafood.
Additional charge applies.
The Salty Dog Gastropub
A warm, inviting gastropub experience. Try one of our innovative gourmet creations inspired by pub favorites or devour a savory rib eye burger named "Best Burger at Sea" by Cruise Critic. Offering a unique variety of beer, whiskey and cocktail selections, plus live music, there's something for everyone at this hip, friendly twist on traditional pub fare.
Additional charges apply. Menu items may vary by ship and are subject to change.
Chef's Table Experience
An extraordinary treat for both gastronomes and gourmet novices. The Chef's Table is a perfect culinary journey for any special occasion. Indulge in an extravagant multi-course dinner created and hosted by the ship's executive chef. Perfect for celebrating an anniversary or milestone, or just making your cruise vacation even more amazing. To remember the occasion a photo with the executive chef and a handwritten copy of the special menu is included.
Limited capacity, reservations required. Additional charge applies.
Vine Wine Bar
Voted one of the "Best Wine Bars at Sea," by  USA TODAY  and located in a charming corner of the Atrium, Vines boasts an extensive collection of wines, fine Champagne and sparkling wines and regional offerings for purchase. The menu also includes wine flights and a selection of unique wines by the glass. Gourmet delicacies, such as antipasti and tapas, are complimentary with any wine purchase.
Charges apply. Menu items may vary by ship and are subject to change.
Ultimate Balcony Dining
A luxurious breakfast experience at sea all served right on the privacy of your own balcony by our dedicated waitstaff. Treat yourself to this unparalleled indulgence and savor food, views, and memories that will never be forgotten.
Additional charges apply.
Club Fusion
When the sun goes down and the moon comes up, it's time to get your feet movin' and your heart pumpin' at Club Fusion. A little eclectic and a whole lot of fun, the dance floor lights and booming sound system invite you to get up and show off your moves and grooves. Karaoke contests, live performances and theme-parties like "60s British Invasion" are just a few of the nightly events that will have you on your feet.
Original Musical Production
Crafted by some of the world's top directors and choreographers, our remarkable and dynamic Princess productions transport you to realms as exotic as the destinations we visit. Imaginative shows created in-house feature dazzling stage sets, Broadway classics, popular hits and original numbers performed by some of the largest and most talented casts at sea.
Festivals of the World
There's nothing like a Princess party to bring people together. Our Festivals of the World hosts onboard events that celebrate timeless traditions from nearly every corner of the globe.* Parties and dancing, lively music and folkloric performances, enriching activities, themed movies and specialty shopping are just some of the ways our Festivals of the World come to life! From Oktoberfest to Rio's Carnival, Festivals of the World is a gala event you won't want to miss.
Skywalkers Nightclub
Hot music and cool cocktails set to a DJ spinning popular club tunes is the ideal setting for a night of dancing. Gleaming, ultra modern and ultra cool, this hot spot invites a little stargazing while the colorful neon dance floor invites everyone to get up and boogie down. Boasting panoramic views from its vantage point 15 decks above the sea, it's the perfect place for dancing and socializing.
Good Spirits At Sea
Good Spirits takes viewers around the globe in search of extraordinary everyday people, sharing stories of spirits and collecting farm-fresh, local ingredients to inspire one-of-a-kind cocktail creations. Immerse yourself in the region as skilled bartenders lead you through an immersive cocktail experience.
More Choices

Music & Dancing
Princess Theater
Movies Under the Stars
Featured Guest Entertainers
Kids, Teens & Family
Just For Kids 3-7
Explore the Treehouse: Even the littlest guests will delight in this whimsical, forest-themed world that inspires playtime and invites exploration. Kids, ages 3 to 7, can dance, enjoy pajama movie nights, create art projects like Animal PlanetTM puppets and masks or compete in a Lego boat-building contest.
Just For Kids 8-12
Step Into the Lodge: Inspired by the great outdoors, this cozy center keeps kids busy with games, dancing and kid-sized Olympic competitions. Their minds stay busy, too, with California Science Center programs like rocket building, or they can explore outer space with Stargazing and learning how to build a model roller coaster. Exciting events like talent shows, theme nights, and treasure hunts encourage new friendships and family togetherness.
Just For Teens 13-17
Hang Out in the Beach House: This contemporary lounge is "the place" for teens - perfect for hanging out and socializing with late-night movie viewing, hip hop dance classes, video game tournaments and sports competitions like dodgeball and basketball. But that's just the beginning. They'll dazzle on the red carpet with our Rock the Boat teens-only party, complete with awards and "mocktails."
Family
Quality Time Together: Princess makes it easy to sail together in comfort. There is a wide selection of staterooms accommodating up to four guests, and you'll enjoy substantial savings on your third and fourth guests. There are also connecting stateroom options, as well as Two Bedroom Family Suites, with room for up to eight guests, which offer more living space, a balcony and two bathrooms, including a full bath tub.
Personal Choice Dining
Dine in the manner that suits your schedule instead of cramping your style. Choose from Traditional Dining, Anytime Dining, Specialty Dining or Casual Dining.
Our Princess chefs are true culinary artists who insist on serving the very finest cuisine - and it shows. Our entire fleet has been inducted into the prestigious Chane des Rotisseurs gastronomic society. Each chef's menu is creative and the selections change every day. Pair that with impeccable service and you're in for an unforgettable gourmet experience.
Traditional
This ship offers several formal dining rooms in the cruise tradition, with Traditional Fixed Seating at the same times for each meal, with attentive service provided by your own waiter throughout the cruise.
Anytime
Anytime Dining means you aren't limited to eating at a fixed time or place on the ship. Instead, the choice of when and where you want to eat is flexible, based only on your stomach's whim.
Michelangelo Dining Room
Da Vinci Dining Room
Specialty
Our ships' restaurants are always in big demand and this ship's options are no exception, serving up exquisite local specialties and gourmet favorites. Reservations recommended. Cover charge applies.
Sabatini's (Italian restaurant)
Crown Grill (steak & seafood)
Ultimate Balcony Dining
Casual
Want to maximize your pool time and minimize your mealtime? Get a quick and satisfying bite whenever you like at our Casual Dining eateries, or get take-out and dine by the pool.
24-hour International Cafe (nominal charge applies to select items)
Horizon Court Buffet and Bistro
Cafe Caribe
Vines (wine & seafood bar - nominal charge applies to select items)
Pizza & ice cream bar
Trident Grill (burgers & hot dogs)
Afternoon tea
24-hour room service
Onboard Activities
Princess offers everything you could need for a relaxed, rejuvenating retreat with innovative experiences all designed to help you escape completely.
The Piazza: Inspired by the bustling city squares found throughout Europe, The Piazza features the International Cafe, Vines Wine Bar variety of live entertainment and several glass-walled lifts that provide panoramic overviews of the ship.
Movies Under the Stars: A Princess original - enjoy feature films, concerts, sporting events and other entertainment on a giant screen poolside.
The Sanctuary: Solitude seekers will be able to escape completely to this plush, outdoor spa-inspired setting with signature beverages, light meals, massages, attentive service and relaxing personal entertainment.
ScholarShip@Sea: From enrichment lectures to cooking demonstrations, digital photography workshops to wine tasting, Scholarship@Sea programs are designed to make learning fun.
Lotus Spa: Our goal at Princess is to return you to the world renewed in body, mind and spirit. Our Lotus Spa and Fitness Center features spa treatments, beauty salon services and the latest in equipment, as well as personal trainers and a variety of different classes throughout the day.
Poolside Activities: Swim, sun and enjoy yourself in our many pools. Relax effortlessly underneath a retractable glass dome, on a terrace above the rolling wake, or work up a sweat and make some of your own waves in a swim-against-the-current pool.
Library: We've stocked our ships with an extensive library, including contemporary titles in a wide range of categories and books related to specific cruise itineraries. Princess onboard libraries have collections of up to 2,000 books.
NIGHTLIFE
Production Shows: Princess Signature Shows are featured on every cruise, entertaining passengers with lively music, stunning choreography, and some of the largest casts at sea.
Dancing, Karaoke & Comedy: Move to the rhythm of the disco beat or take a spin in the ballroom. And, for some belly laughs, catch a stand-up comedy act or belt out a song in our karaoke lounge.
Bars & Lounges: Evening cocktails in one of the ship's cozy lounges or swanky bars is a perfect place to meet up with shipboard friends.
Casino: Games of chance worthy of Las Vegas beckon including blackjack, roulette, craps and slot machines.
Youth and Teens: Our fully equipped Youth Centers and Teen Lounges are staffed with experienced counselors, ready to entertain kids and teens all day and evening.
Princess Cruises Book Club: Offers an opportunity for fascinating literary discussions among passengers.
Princess Cruises Ultimate Ship Tour: Get an exclusive glimpse at the behind-the-scenes action onboard a Princess ship - an industry first. (Not available for Pacific Princess and Ocean Princess)
Activities
Discovery at SEA Programs
Our exclusive partnership with Discovery lets you come back captivated with Stargazing on our top deck; activities featuring Discovery hit shows such as Shark Week and Finding Bigfoot; plus our new Encounters with Discovery at SEA speaker series. Get more out of your travels with shore excursions recommended by two of the most trusted names in world travel-Discovery and Animal Planet.
Vegas Style Casino
From gaming lessons to the latest slot machines to prize tournaments, our Casinos offer fun and excitement. If you enjoy blackjack, or "21," and Texas Hold 'Em, our tables play by Vegas rules and if you relish the challenge of roulette, we offer the American version.
The Piazza
Discover Old World charm as you stroll through our breathtaking Piazza-a hub of activity, inspired by the vibrant squares of Europe. Roving street performers, quaint boutiques, a spiral staircase and several glass-walled lifts provide panoramic views. Visit the International Cafe for gourmet coffees, or marvel at the wine selection at Vines, voted one of the "Best Wine Bars at Sea," by USA Today.
The Shops of Princess
It's no surprise The Shops are awarded "Best Onboard Shopping" from Porthole magazine year after year. On board, you'll find a fabulous range of fine merchandise from brands like Swarovski, Chanel, Estee Lauder, Clinique, Lancome, Calvin Klein, Citizen and Tissot, plus local crafts, keepsakes and souvenirs. And everyday tax- and duty-free savings can add up to as much as 30% off suggested U.S. retail prices.
Freshwater Pools & Hot Tubs
Take a dip in our sparkling freshwater pools and leave your everyday world behind. Unwind on a padded lounger and soak up the sun, catch up on reading, listen to music or dream of your next adventure on board or ashore. And what better way to relax and revitalize after a day exploring the world than a long soak in one of our whirling hot tubs. And don't forget, there is always a server nearby to bring you a refreshing cocktail or favorite beverage.
Afternoon Tea
Afternoon tea is a treasured tradition whether it's a special occasion, an intimate moment for two, a mother-daughter tea party or just quiet time for reflection. Enjoy a wide selection of teas, or coffee if you prefer, served by attentive waiters in our dining room. The setting is elegant, with a delicious selection of tasty treats: freshly prepared finger sandwiches, cookies and cakes.
More Choices
Art Gallery & Auctions
Photo & Video
MedallionNet Wi-Fi
Princess Links
Sports Court
Guests: 3,080
Crew: 1,200
Refurbished: Apr 2018
Inaugural Cruise: June 2006
Tonnage: 113,561
Length: 952 feet
Height: 195 feet
No category information available.
Please select the deck plan you will like to see below
Star

Most people don''t think of Hawaii as a popular cruise destination...but think again. Like a script from a movie, Hawaii offers everything from long sandy beaches and famous surf to towering cliffs, waterfalls and volcanoes.

Experience all of the enchanting beauty and adventure of the Hawaiian islands, but at the end of the day, board your luxurious floating resort and enjoy a deck party, incredible cuisine, and entertainment into the night.