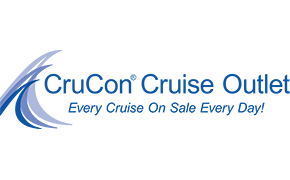 800-493-6609
7 Nights Alaska
departing from Seattle, Washington
Cruise Line
Norwegian Cruise Line
Departing
Sun, Aug 06, 2023
Return Port
Seattle, Washington
Ports of Call
Seattle, Washington | Juneau, Alaska | Skagway, Alaska | Glacier Bay, Alaska | Ketchikan, Alaska | Victoria,...

Seattle, Washington
|
Juneau, Alaska
|
Skagway, Alaska
|
Glacier Bay, Alaska
|
Ketchikan, Alaska
|
Victoria, British Columbia
Prices starting from
Inside

Oceanview

Balcony

Suite

$1,020

USD

$145.64

USD

per day

$1,400

USD

$199.93

USD

per day

$1,850

USD

$264.21

USD

per day

$2,040

USD

$291.36

USD

per day
Port charges of
$370
USD
included. Taxes and fees of
$326
USD
are not included.
Date

Date

Location

Location

Arrival

Arrival

Departure

Departure

Sun, Aug 06, 2023

SEATTLE

--

5:00 pm

Mon, Aug 07, 2023

AT SEA

--

--

Tue, Aug 08, 2023

JUNEAU

2:30 pm

11:00 pm

Wed, Aug 09, 2023

SKAGWAY

7:00 am

8:15 pm

Thu, Aug 10, 2023

CRUISE GLACIER BAY

--

--

Fri, Aug 11, 2023

KETCHIKAN (WARD COVE)

7:00 am

1:15 pm

Sat, Aug 12, 2023

VICTORIA BC CANADA

7:00 pm

11:59 pm

Sun, Aug 13, 2023

SEATTLE

6:00 am

--
Click on a port for more information
Vendor
Norwegian Cruise Line
General
Norwegian Cruise Line is the innovator in cruise travel with a 51-year history of breaking the boundaries of traditional cruising. Most notably, Norwegian revolutionized the cruise industry by offering guests the freedom and flexibility to design their ideal cruise vacation on their schedule with no set dining times, a variety of entertainment options and no formal dress codes. Today, Norwegian invites guests to enjoy a relaxed, resort-style cruise vacation on some of the newest and most contemporary ships at sea with a wide variety of accommodations options, including The Haven by Norwegian, a luxury enclave with suites, private pool and dining, concierge service and personal butlers. Norwegian Cruise Line sails around the globe, offering guests the freedom and flexibility to explore the world on their own time and experience up to 27 dining options, award-winning entertainment, superior guest service and more across all of the brand's 16 ships.
Recently, the line was named "Europe's Leading Cruise Line" for the tenth consecutive year, "World's Leading Large Ship Cruise Line" for the sixth consecutive year, the "Caribbean's Leading Cruise Line" for the fifth consecutive year, as well as "World's Leading Cruise Line" and "North America's Leading Cruise Line" both for the second straight year by the World Travel Awards. Norwegian's next new build, the highly anticipated Norwegian Bliss, will be delivered in April 2018 featuring many firsts-at-sea for the global market including the largest race track at sea, award-winning Broadway entertainment, two observation lounges for guests to enjoy stunning ocean and glacier views and more. Norwegian will introduce an additional new "Breakaway Plus" Class cruise ship in 2019 and has six additional ships on order for delivery beginning in 2022.
Overview
Repeat perfect moments on our newest, most incredible ship, Norwegian Encore - tailor-made for "Again! Again!" Whip around the race track, get lost in a VR wonderland or see a Broadway show. Give your taste buds a double dose of delicious at the many dining options. Do all this and so much more on Norwegian Encore. Because once is never enough.
Treats
Coco's
Come on by Coco's because anytime is a good time to savor a decadent sundae. With assorted chocolates from around the world, crepes, coffees and more types of divine treats than days of your cruise, Coco's is the sweetest spot in 678 Ocean Place.
Starbucks
Kick-start your day with a Caramel Macchiato. Grab a Teavana Shaken Iced Green Tea Lemonade to sip while lounging poolside. Or recount the day's excitement with your friends over freshly brewed coffee. Come on by Starbucks to make your vacation even sweeter.
Dolce Gelato
Slow churned, dense and intense in flavor, gelato is Italy's answer to ice cream. And our version is the perfect accompaniment to a leisurely stroll along The Waterfront.
The Bake Shop
Indulge your sweet tooth with decadent treats such as French macaroons, bon bons, and cupcakes.
Entertainment
Kinky Boots With music and lyrics by Cyndi Lauper, Kinky Boots will have you out of your seat and asking for an encore. Based on true events, this irresistible musical tells the story of Charlie Price, who having inherited a shoe factory forms an unlikely partnership with Lola, a cabaret performing drag queen. Together they produce a show-stopping line of high-heeled boots to save the business. And along the way, they discover that they aren't so different after all. Winner of six Tony Awards, this vivacious, feel-good show is a must-see!
The Choir of Man Pull up a chair at The Choir of Man and raise your glass to high energy dancing and hit songs that flow as freely as the beer. You'll feel right at home in The Jungle, the rockin' English pub where the talented cast performs everything from classic rock hits and pub tunes to sing-along favorites. Leave your worries behind and toast to a memorable night at our fleet's top rated show, live in the Norwegian Encore theater!
Happy Hour Prohibition: The Musical Set in world famous Madam Lulu's New Orleans speakeasy, tantalizing madams will regale you with tales of bootleggers and some of the era's most famous tunes that will have you dancing in the aisles. Savor five of your own Prohibition Era specialty cocktails, each with a modern twist, while enjoying an unforgettable night with Miss Lulu and her girls. Please note that this show is not suitable for children under 16.
Social Comedy & Night Club Jump start the evening with two talented stand-up comedians that will loosen you up with lots of laughs. And then let loose on the dance floor as a DJ spins your favorite tracks late into the night.
The Cavern Club Pull up a chair in the legendary Liverpool club where the Beatles performed. Sip your Scotch Sour during an evening of good company and great music with a Beatles cover band.
Dining
(Complimentary)
Manhattan Room One of three Main Dining Rooms aboard Norwegian Encore, The Manhattan Room is where guests can enjoy specially curated modern and classic dishes made with the freshest ingredients.
Taste Serving a wide variety of cuisine, Taste offers a stylish and contemporary atmosphere. Plus, with a menu that changes daily, Chef's Signature Dishes and carefully selected wine recommendations, you'll experience a different culinary adventure with every visit to this Main Dining Room.
Savor Balancing classic favorites with unique new dishes, dining at Savor is a must. Offering guests an extensive menu of deliciously fresh flavors along with chic and modern decor, visiting this Main Dining Room is always in style.
More Choices
The Local
Garden Cafe
The Haven Restaurant (Private Access for Guests of The Haven Only)
Specialty Dining (Additional Charge)
Teppanyaki Flying shrimp. Vegetable volcanoes. Twirling knives. The sizzles and surprises never cease at our authentic Japanese hibachi restaurant. Sit around a lively shared table as a skillful chef slices, chops and grills steak, seafood and chicken on a large steel grill right before your eyes.
Cagney's Premium Certified Angus Beef, aged to perfection for 28 days, is proudly served at our American-style steakhouse. With its rich, abundant marbling, you are sure to notice its buttery flavor and tenderness in your first bite. Pull up a seat along The Waterfront or take your pick of a table indoors. Sip your favorite cocktail and don't forget to order our made-from-scratch jumbo crab cakes and a side of our famous truffle fries. Make sure to save room for dessert!
Food Republic Travel somewhere new with every delicious bite at Food Republic. Savor a fusion of foods and cultures from around the globe. Try some Korean Fried Chicken or freshly prepared Japanese sushi that feels straight out of Tokyo. Practiced your chopstick skills? Test them on a hearty helping of Chinese noodles. No need to pack a passport for this culinary trip, just easily order using the tablet menus and soak in the ocean views.
More Choices
Q
Le Bistro
American Diner
Ocean Blue
Los Lobos
Onda by Scarpetta
Activities
Speedway With over 1100 feet of pedal-to-the-metal action, the largest race track at sea is bigger, better and only on Norwegian. Watch the ocean blur by as you zoom around high-speed curves suspended 13 feet off the side of the ship. And spectators can get in on the action, too! Revolutionary interactivity lets you boost your favorite racer past the finish.
Galaxy Pavilion Step inside the Galaxy Pavilion and explore a virtual reality world unlike anything you've ever seen. Immersive VR experiences and thrilling simulator rides are just the beginning. Use your wits to solve the puzzles of an escape room featuring holograms and enchanted artifacts. Then come back and experience the excitement all over again.
Spa There are plenty of ways to be pampered. Unwind in the Thermal Suite with a steam or a dip in the Vitality Pool. Check out the Salt Room and chill out in our Snow Room. Or simply indulge in a hot-stone massage. Treat yourself. You deserve it.
Fitness Staying fit has never been easier at our state-of-the-art fitness center. Feel the burn in a high-intensity RYDE cycling class. Strenthen and tone during a Pure Form Pilates session. Or seek inner peace with ocean view yoga or guided meditation classes.
More Choices
Main Pool
Casino
Aqua Park
Laser Tag
Kids
Splash Academy Your kids will have a blast inside Splash Academy where they can enjoy complimentary creative play, active sports competions, and engaging activities for kids of all ages. From themed adventures to parties, our youth staff has a knack for this stuff. Want to make it a romantic night out? Drop off the kids during supervised Group Sitting on port days.
Guppies Guppies is perfect for Norwegian's youngest guests. Parents and babies can enjoy self-guided play, including sensory activities and toy time. Guppies hosted activities are led by an Early Years Coordinator with parent supervision.
Entourage Movies. Art. Music. Video games. Dance parties. Welcome to Entourage - a retreat for teens looking to have fun and hang out with people their own age. One thing's for sure: absolutely, positively, no parents allowed.
Kid's Aqua Park They'll splish. They'll splash. They'll definitely have a blast. Whether they want to zip down a tube slide or get drenched by tipping buckets or water cannons, kids will have the best of times at our interactive Kids' Aqua Park.
Bars & Lounges
The-A-List Bar The A-List Bar is the perfect spot to be the center of attention or simply be at the center of it all. Named after one of our famous A-listers, Andy Stuart, President & CEO of Norwegian Cruise Line, The A-List Bar will shake up the night with hand-crafted margaritas and a seriously good time.
Sugarcane Mojito Bar Want a refreshing Cuban inspired cocktail while taking in the outside? There's no better place to sit down for a blend of freshly muddled mint and rum than Sugarcane Mojito Bar. Located on The Waterfront, our quarter-mile oceanfront promenade, you'll find an incredible mix of flavors that perfectly complement the warm rays and fresh breezes. Cool off with a Tiki cocktail, hand-crafted mojito, or order a flight and try them all!
The Cellars Pull up a stool and swirl your Merlot as you laugh with some of your closest friends. Pair your favorite vintage with some light bites, or elevate your wine IQ with programs meant for experts and novices alike at the Tasting Table. For four generations, the Mondavi name has been intimately linked with prestige winemaking in Napa Valley. And now, they're bringing their best blends and unparalleled knowledge to The Cellars - A Michael Mondavi Family Wine Bar.
Haven Lounge Guests will jump for joy upon discovering this private retreat where they can connect with the ocean - and disconnect from everything else. Exclusively for those 18 and over, Vibe Beach Club is resplendent with incredible ocean views, hot tubs that extend over the side of the ship, and a misting water feature - ideal for relaxation. A full-service bar, chaise loungers, chilled towels and skewers of fruit ease you even more into serenity. Passes available for purchase on board at the Guest Services desk.
Vibe Beach Club Guests will jump for joy upon discovering this 2-story, private retreat where they can connect with the ocean – and disconnect from everything else. Exclusively for those 18 and over, Vibe Beach Club is resplendent with incredible ocean views, hot tubs that extend over the side of the ship, and a misting water feature - ideal for relaxation. A full-service bar, chaise loungers, chilled towels and skewers of fruit ease you even more into serenity. Passes available for purchase on board at the Guest Services desk.
Observation Lounges Experience sheer awe from our 180-degree indoor observation lounges - offering Norwegian's most expansive views at sea. Floor-to-ceiling windows provide spectacular vistas while cruising past spectacular seascapes, landscapes and cityscapes. And with a full-service bar, you can toast to colorful sunsets with your favorite cocktail.
More Choices
The District Brew House
Skyline Casino Bar
The Local
Mixx Bar
Malting Whiskey Bar
Atrium Bar
Gross Tonnage: 167, 800
Guest Capacity: 3,998
Length: 1,094
Max Beam: 136 ft.
Year Built: 2019
Please select the deck plan you will like to see below
Deck Twenty

To experience the real Alaska, come to where the mountains are taller, the rivers mightier and the wildlife more plentiful than any place else on earth. This is cruising Alaska. A rugged, untamed wilderness where the forests go on forever and the summer days never end. Alaska is a pristine wilderness of ice-blue glaciers, snow-capped mountain peaks and huge whales breaking the surface of crystalline waters.

Located in the midst of mountains and water, Seattle's scenery is truly a sight to see. Along with the alluring appearance of Seattle it also entails plenty of entertainment and attractions. If you're a sports fanatic, Seattle offers games by the Seattle Seahawks, Sonics, Angels or the Rainier's. If you acquire more of an artsy taste, Seattle also provides museums such as the Bellevue Art Museum, Frye Art Museum, Seattle Art Museum, Seattle Asian Art Museum, and the Henry Art Gallery. For those of you who are more into Science and History, you'll be more interested in the Burke Museum, Museum of Flight, Museum of History and Industry, Pacific Science Center, Seattle Aquarium, etc. No matter what your preference includes, Seattle accommodates all.
Alaska's capital can't be reached by road. You fly or sail here to enjoy its greeting of dockside flags and flowers. It is surprisingly urban and cultured for being so remote. Visit the museum for insights into Inuit culture and crafts. Drive up to Mendenhall, the only glacier inside city limits! Or get an aerial view from a helicopter. Fish for silver salmon, or just enjoy some off the grill--then kick back at the Red Dog Saloon.
Skagway was born during the great Alaska gold rush. Those were the days when Skagway had 80 saloons and was known as "the roughest town on earth." The city's rip-roaring past will come alive when you walk down Broadway, a main street so authentic it is part of the Klondike Gold Rush National Historical Park! Special shore excursions explore Skagway's fascinating history. Take a train up to White Pass and follow the old path to gold and glory in the Yukon, or take a scenic flight to view the amazing wonders of Glacier Bay National Park.
Preserved as a National Monument, Glacier Bay is an extraordinary collection of glaciers in a contained region. Only two ships per day are permitted to enter the bay during the summer months, when whales come here to feed. The ice in Glacier Bay fell as snow, hundreds of years ago, on the icefields in the mountains above. Compressed by its own tremendous weight, it slowly flows through valleys to the sea, where in some cases, it breaks off in great chunks called calves, to float free as icebergs and "bergy bits."
Ketchikan is the salmon capital of the world. The canneries are busy, and the stream below Creek Street's rustic boardwalk bustles with life. Visit the ancient grove of Totem Bight, the largest collection of authentic totem poles anywhere. Make a flight to nearby Misty Fjords--a breathtaking vista of Alaska's unspoiled wilderness and America's newest national monument, or, try a little salmon fishing.
Victoria, British Columbia
Prim and proper, neat and clean, friendly little Victoria island is like a breath of fresh air. Its British heritage is apparent in the double-decker buses, the Royal British Columbia Museum and High Tea at the Empress Hotel. Go out to the renowned Butchart Gardens, where sunken floral beds reflect international themes.