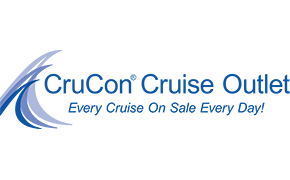 800-493-6609
7 Nights Caribbean
departing from San Juan, Puerto Rico
Cruise Line
Norwegian Cruise Line
Departing
Fri, Dec 23, 2022
Return Port
San Juan, Puerto Rico
Ports of Call
San Juan, Puerto Rico | Port of Oranjestad, Aruba, Caribbean | Willemstad, Curacao | St. Georges, Grenada, West Indies |...

San Juan, Puerto Rico
|
Port of Oranjestad, Aruba, Caribbean
|
Willemstad, Curacao
|
St. Georges, Grenada, West Indies
|
St. Lucia, Caribbean
|
Port of Basseterre, St. Kitts, St. Kitts and Nevis
Date

Date

Location

Location

Arrival

Arrival

Departure

Departure

Fri, Dec 23, 2022

SAN JUAN

--

7:00 pm

Sat, Dec 24, 2022

AT SEA

--

--

Sun, Dec 25, 2022

ORANJESTAD

8:00 am

8:00 pm

Mon, Dec 26, 2022

WILLEMSTAD

6:00 am

2:00 pm

Tue, Dec 27, 2022

ST GEORGES GRENADA

1:00 pm

8:00 pm

Wed, Dec 28, 2022

ST LUCIA

9:00 am

6:00 pm

Thu, Dec 29, 2022

BASSETERRE

9:00 am

6:00 pm

Fri, Dec 30, 2022

SAN JUAN

7:00 am

--
Click on a port for more information
Vendor
Norwegian Cruise Line
General
Norwegian Cruise Line is the innovator in cruise travel with a 51-year history of breaking the boundaries of traditional cruising. Most notably, Norwegian revolutionized the cruise industry by offering guests the freedom and flexibility to design their ideal cruise vacation on their schedule with no set dining times, a variety of entertainment options and no formal dress codes. Today, Norwegian invites guests to enjoy a relaxed, resort-style cruise vacation on some of the newest and most contemporary ships at sea with a wide variety of accommodations options, including The Haven by Norwegian, a luxury enclave with suites, private pool and dining, concierge service and personal butlers. Norwegian Cruise Line sails around the globe, offering guests the freedom and flexibility to explore the world on their own time and experience up to 27 dining options, award-winning entertainment, superior guest service and more across all of the brand's 16 ships.
Recently, the line was named "Europe's Leading Cruise Line" for the tenth consecutive year, "World's Leading Large Ship Cruise Line" for the sixth consecutive year, the "Caribbean's Leading Cruise Line" for the fifth consecutive year, as well as "World's Leading Cruise Line" and "North America's Leading Cruise Line" both for the second straight year by the World Travel Awards. Norwegian's next new build, the highly anticipated Norwegian Bliss, will be delivered in April 2018 featuring many firsts-at-sea for the global market including the largest race track at sea, award-winning Broadway entertainment, two observation lounges for guests to enjoy stunning ocean and glacier views and more. Norwegian will introduce an additional new "Breakaway Plus" Class cruise ship in 2019 and has six additional ships on order for delivery beginning in 2022.
Overview
Explore the history of the Mediterranean, feel the balmy breezes of the Bahamas and the Caribbean, or just sit back and relax while you cruise across the Atlantic. Whatever you choose to do, Norwegian Epic is sure to dazzle. Awarded Best Cruise Ship Entertainment by Frommer's, Norwegian Epic keeps the bar high with two new Broadway shows: Ballroom Blitz and Priscilla, Queen of the Desert. Not only is Norwegian Epic offering world-class performers but a new wave of accommodations as well - from Studios, designed and priced for the solo traveler, to the private Haven. Add more than 20 different dining options and you'll understand why this is Freestyle Cruising on a truly grand scale.
Bars & Lounges
Atrium Cafe Amid the hustle and bustle of the Atrium, enjoy something sweet. This is a morning and late-night favorite serving coffees, espressos, cappuccinos and more. Or indulge in freshly baked cookies, cakes and pastries.
Bliss Ultra Lounge High-voltage tunes make everyone want to dance, custom loungers are the perfect spot to cap off the evening with a cocktail.
Cascades Bar Stay close to the action at the Epic Casino's friendly, full-service bar. It's the perfect place to toast your good fortune and let the good times roll.
Waves Pool Bar Forget life on land, relax in a lounge chair, work on your tan and sip on a frozen drink at this poolside bar.
The Haven Lounge There's nothing quite like The Haven Lounge. Guests of The Haven have exclusive access to this private bar showcasing premium liquors and a salute to the good life.
Sake Bar The Sake Bar at Wasabi is the closest you can get to a trip to Japan without getting on a plane. Experience the simple joys of hot sake or go kamikaze with an "ichi. . .ni. . .san" sake bomb.
More Choices
The Cavern Club
Spice H20
Skyy Vodka Ice Bar
Shaker's Martini Bar
Epic Theater Bar
Headliners Comedy Club
Humidor Cigar Lounge
Posh Beach Club
O'Sheehan's
Maltings Whiskey Bar
Activities
Bliss Ultra Lounge - Bowling Alley During the day, all ages are welcome to bowl. At night, guests 18 and older enjoy funky lighting that illuminates the neon-colored bowling balls and decor to create an atmosphere that is full of energy.
Entourage Teen Center Guaranteed to attract all teens, Entourage is designed like an adult lounge minus the adults. All play during the day, but at night Entourage turns into a teens-only nightclub.
The Epic Casino Our largest, most elegant full-action casino offers high-roller ambiance, no matter what your game. Choose from poker, black jack, roulette, craps and hundreds of more-exciting-than-ever slot machines.
Shopping
Crest
Jetties
Sandbar
Sandbox
The Collection Art Gallery
The Pointe
The Tides
Tradewinds
More Choices
Click Photo Gallery
Epic Theater
Headliners Comedy Club
Meeting Rooms
O'Sheehan's Neighborhood Bar & Grill Bowling Alley
The Haven
Video Arcade
Wii Wall
i-Connect Internet Cafe
Spa and Fitness
Mandara Spa & Salon When we say "full-service spa," we mean full-service spa. Soothe your body and soul with a hot stone massage, a rejuvenating facial, mani/pedi, acupuncture, BOTOX and teeth whitening and lots more.
Spice H20 Soak up the sun by day around the pool and dine on the delicious fare of outdoor buffet at our adults-only Ibiza-inspired beach club at the back of the ship. The entertainment is non-stop as the pool floor rises to become a dance floor and giant screen projects hypnotic visuals under a starry sky.
Sports Complex The Sports Complex has not one, but two decks to play on with a full-sized basketball court, rock climbing wall, the first-ever rappelling wall at sea and a 24-foot enclosed climbing cage.
More Choices
Aqua Park
Aqua Park Kid's Pool
Jogging/Walking Track
Pulse Fitness Center
Splash Academy
Thermal Spa Suite
Dining
Complimentary
Great Outdoors Get your daily dose of fresh ocean air along with a great view of the Aqua Park as you dine on dishes from around the world. Enjoy the delicious buffet for breakfast, lunch or dinner.
Shanghai's Chinese Restaurant Enjoy a complimentary Asian Fusion dining venue featuring freshly prepared noodles, delicious wok fried dishes, authentic soups, and more.
Spice H2O Our adults-only Ibiza-inspired beach club at the back of the ship. The entertainment is non-stop as the pool floor rises to become a dance floor and giant screen projects hypnotic visuals under a starry sky.
More Choices
O'Sheehan's
Garden Cafe
Room Service
Shanghai's Noodle Bar
Taste (Main Dining Room)
The Haven Restaurant (Private Access for Guests of The Haven)
The Manhattan Room (Main Dining)
Specialty Dining (Extra Charge)
Teppanyaki Flying shrimp. Onion volcanoes. Twirling knives. The sizzles and surprises never cease at our authentic Japanese Hibachi restaurant. Sit around a lively shared table as a skillful chef slices, chops and grills steak, seafood and chicken on a large steel grill right before your eyes. Our chilled, sake-infused Wasabi Cocktail will have you flipping too.
Cagney's Steakhouse Steak is the standard at our American-style steakhouse. Sip your favorite cocktail as you select from premium choice cuts of Angus beef perfectly prepared. And don't forget to order Cagney's famous Parmesan truffle fries.
La Cucina Buonasera! Enjoy the finest ingredients at our vibrant Italian ristorante. Dine on classics like pasta carbonara or shrimp fettuccine. Then indulge in the affogato. Your good evening just got better.
More Choices
Le Bistro
Atrium Cafe & Bar
Wasabi
Moderno Churrascaria
Entertainment
Burn the Floor Burn the Floor sizzles on board Norwegian Epic! An international championship cast show off their best ballroom dance moves with plenty of European flair. From Grand Viennese waltzes to the sensual Tango and provocative Rumba, experience all their passion as they heat up the stage.
Escape the Big Top
A carnival takes an unfortunate turn when a circus act goes awry. A magician puts a curse on everyone, and it's up to you so solve the clues break the spell. Do you have what it takes to be the first to lift the curse? Escape the Big Top is fast-paced and full of excitement and intrigue - a not-to-be-missed activity for the whole family.
Howl at the Moon
You won't want the night to end once you step into the World's Greatest Rock N' Roll Dueling Piano Bar. And it won't take long before you're belting out favorites from the 70's or rock and hip-hop classics, right along with our ivory-ticking entertainers.
Priscilla Queen of the Desert The feel-good international hit sensation is based on the smash-hit movie. PRISCILLA is the heart-warming, uplifting adventure of three friends who hop aboard a battered old bus searching for love and friendship and end up finding more than they could have ever dreamed of. With a dazzling array of outrageous Tony and Oscar Award winning costumes and a hit parade of dancefloor favorites, this wildly fresh and funny new musical is a journey to the heart of FABULOUS!
*Adult themes, coarse language & sexually suggestive scenes are used throughout the show and therefore is not recommended for children nor the easily offended.
Cirque Dreams Epicurean* An Avant-garde world of awe-inspiring feats and colorful eccentricities awaits your discovery in this captivating show. Get ready to enter the all-new Cirque Dreams Epicurean. After you enjoy an epicurean dining experience, this one-of-a-kind theatrical journey will ignite your curiosity, pique your imagination and astound you with the unexpected. And if you believe you've seen it all, guess again! The performers jaw-dropping acts change throughout the year, serving up new dreams for you to savor.
Price Per Person (Standard Seating): $35.39 USD Adult | $35.39 USD Children
Price Per Person (Floor Seating): $47.16 USD Adult | $47.16 USD Children
Passenger Capacity: 4,100 (double occupancy)
Gross Tons: 155,873
Length: 1,081 ft
Max Beam: 171 ft
Draft: 28.5 feet
Engines: Diesel Electric
Cruising Speed: 20.2 knots
Crew: 1,724
Built: 2010
Refurbished: 2015
Please select the deck plan you will like to see below
Deck 19

Sleeping under a palm tree, strolling on endless beaches and eating ice cream while floating in a turquoise sea. What could be further from your everyday world? When you sail the Caribbean you''ll discover how relaxing, entertaining and just plain fun a week really can be. Visit a variety of beautiful islands and escape to paradise on your next vacation.
The fortress of El Morro guards the harbor against long-gone Sir Francis Drake and his British privateers. The colorful streets of Old San Juan retain the Latin flavor of its seafaring past, when this was the heart of the Spanish Main. Sample the fiery rum made here, or indulge in an icy treat made from fresh tropical fruit and enjoy the Caribbean atmosphere.
Port of Oranjestad, Aruba, Caribbean
The tiny island of Aruba is the smallest of the ABC Islands, which include Barbados and Curacao. Aruba lies about 15 miles north of Venezuela and has limited vegetation. The landscape consists of cacti and the curiously wind-bent divi divi trees. You may also be interested in climbing atop some of the huge boulders and exploring some of its caves. Of course, the main attractions to this island are its magnificent beaches against the turquoise waters full of spectacular marine life, which lure scores of sunbathers, snorkelers, and divers each year to the island.

Though small, Aruba has room for some luxury as well. If you travel along Palm Beach, you will find the several miles of this white sand lined with a string of hotels with glitzy casinos, restaurants and exotic boutiques. The crystal-clear waters of this beach are ideal for swimming and all kinds of watersports. However, if you prefer to stay dry, you are more than welcome to enjoy Aruba''s exotic underwater world from the glass bottom boats or on a submarine excursion.

The ship passes through a channel in the reef, into a broad, perfectly protected natural harbor. This is Willemstad, where Dutch gingerbread houses, superb shopping, excellent restaurants and bustling casinos abound. Nature buffs will love the exotic plants and tropical birdlife of Christoffel National Park. And don''t forget to sample the famous Cura�ao liqueur, still made here.
St. Georges, Grenada, West Indies
Called the "Spice Island" for its abundance of cinnamon and nutmeg, still sold at the waterfront market, Grenada is spicy in many other ways. St. George's has historic buildings in brick and mellow stone, and one of the loveliest harbors in the Caribbean. The coastline is full of secluded coves, while the mountainous interior is rich in rainforests and frothy rivers.
St. Lucia is one of the most scenic volcanic islands in the Caribbean. By helicopter, fly over beautiful Castries Harbor and Les Pitons, St. Lucia's dramatic twin volcanic peaks. By motor coach, venture to the edge of Soufriere's great crater, the world's only drive-in volcano. Or by foot, stroll through lovely Port Seraphine.
Port of Basseterre, St. Kitts, St. Kitts and Nevis
This fertile isle is a land of rain forests, tropical flowers, and abundant sugar cane. After a stroll around the charming colonial streets and shops of the capital, Basseterre, tour the island or visit Brimstone Hill Fort, an impressive construction that is one of the wonders of the Caribbean world.