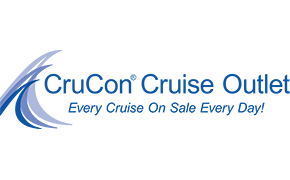 800-493-6609
12 Nights Caribbean
departing from New York, New York
Cruise Line
Norwegian Cruise Line
Departing
Sun, Jan 08, 2023
Return Port
New York, New York
Ports of Call
New York, New York | San Juan, Puerto Rico | Port of Basseterre, St. Kitts, St. Kitts and Nevis | St. Lucia, Caribbean |...

New York, New York
|
San Juan, Puerto Rico
|
Port of Basseterre, St. Kitts, St. Kitts and Nevis
|
St. Lucia, Caribbean
|
Bridgetown, Barbados
|
St. John's, Antigua
|
St. Thomas, U.S. Virgin Islands
|
Puerto Plata, Dominican Republic
Date

Date

Location

Location

Arrival

Arrival

Departure

Departure

Sun, Jan 08, 2023

NEW YORK CITY

--

3:00 pm

Mon, Jan 09, 2023

AT SEA

--

--

Tue, Jan 10, 2023

AT SEA

--

--

Wed, Jan 11, 2023

SAN JUAN

4:00 pm

10:30 pm

Thu, Jan 12, 2023

BASSETERRE

12:00 pm

7:00 pm

Fri, Jan 13, 2023

ST LUCIA

10:00 am

7:00 pm

Sat, Jan 14, 2023

BRIDGETOWN

7:00 am

4:00 pm

Sun, Jan 15, 2023

ST JOHNS ANTIGUA

12:00 pm

6:00 pm

Mon, Jan 16, 2023

ST THOMAS

7:00 am

6:00 pm

Tue, Jan 17, 2023

AT SEA

--

--

Wed, Jan 18, 2023

AT SEA

--

--

Thu, Jan 19, 2023

AT SEA

--

--

Fri, Jan 20, 2023

NEW YORK CITY

7:00 am

--
Click on a port for more information
Vendor
Norwegian Cruise Line
General
Norwegian Cruise Line is the innovator in cruise travel with a 51-year history of breaking the boundaries of traditional cruising. Most notably, Norwegian revolutionized the cruise industry by offering guests the freedom and flexibility to design their ideal cruise vacation on their schedule with no set dining times, a variety of entertainment options and no formal dress codes. Today, Norwegian invites guests to enjoy a relaxed, resort-style cruise vacation on some of the newest and most contemporary ships at sea with a wide variety of accommodations options, including The Haven by Norwegian, a luxury enclave with suites, private pool and dining, concierge service and personal butlers. Norwegian Cruise Line sails around the globe, offering guests the freedom and flexibility to explore the world on their own time and experience up to 27 dining options, award-winning entertainment, superior guest service and more across all of the brand's 16 ships.
Recently, the line was named "Europe's Leading Cruise Line" for the tenth consecutive year, "World's Leading Large Ship Cruise Line" for the sixth consecutive year, the "Caribbean's Leading Cruise Line" for the fifth consecutive year, as well as "World's Leading Cruise Line" and "North America's Leading Cruise Line" both for the second straight year by the World Travel Awards. Norwegian's next new build, the highly anticipated Norwegian Bliss, will be delivered in April 2018 featuring many firsts-at-sea for the global market including the largest race track at sea, award-winning Broadway entertainment, two observation lounges for guests to enjoy stunning ocean and glacier views and more. Norwegian will introduce an additional new "Breakaway Plus" Class cruise ship in 2019 and has six additional ships on order for delivery beginning in 2022.
Overview
Norwegian Getaway combines the most magnificent amenities Norwegian has to offer with unforgettable destinations. Stroll The Waterfront, an innovative, industry-first open-air promenade designed to connect guests with the ocean like no other cruise line. Indulge in more than 28 dining options, experience the thrill of five water slides, and three levels of action-packed activities in the sports complex. The excitement and entertainment continues with Broadway musical Million Dollar Quartet. Get ready to explore the white sand beaches and deep-blue waters on a Bahamas or Caribbean cruise, explore the history of the Baltic on a Europe Cruise, or just relax at sea on a Transatlantic cruise. Miami's Ultimate Ship is your ultimate getaway.
Dining
(Complimentary)
Savor (Main Dining Room) Balancing classic favorites with hot new dishes, dining at Savor is a must. Offering guests an extensive menu of deliciously fresh flavors along with chic and modern decor, dining at Savor is always in style.
The Haven Restaurant (Private Access for Guests of The Haven Only) A private fine-dining experience, serving unique signature dishes and wine offerings from our impressive selection.
Garden Cafe Our buffet serves up complimentary breakfast, lunch and dinner - and the floor-to-ceiling windows provide picturesque ocean views. Action stations include meat-carving, made-to-order pastas, omelets, waffles, soft-serve ice cream and more, including specialty dishes from around the world - satisfying your every craving.
More Choices
Room Service
O'Sheehan's Neighborhood Bar & Grill
Shanghai's
Taste (Main Dining Room)
The Tropicana Room (Main Dining Room)
Specialty Dining (Additional Charge)
Le Bistro Norwegian's signature French restaurant featuring Mediterranean, nouveau and classic French cuisine. Our new seating option, Atrium al fresco, is reminiscent of sidewalk-style dining - overlooking the social hub of 678 Ocean Place.
The Raw Bar Located right beside Ocean Blue, The Raw Bar is an easy casual place to grab a snack or settle in for a meal. A menu of oysters, shellfish, crudos and signature wines by the glass keep things light. Counter seating allows for guests to easily dine solo or with a group. This is a perfect place post-show to enjoy a dessert or a cocktail as well.
The Bake Shop Indulge your sweet tooth with decadent treats available a la carte, such as French macaroons, chocolate pralines, and cupcakes.
More Choices
Ocean Blue
Moderno
Wasabi
Cagney's Steakhouse
Dolce Gelato
Jimmy Buffett's Margaritaville at Sea
La Cucina
Teppanyaki
Activities
Sports Complex Lace up your sneakers and get ready for three stories of action-packed activities in the fresh ocean air. Challenge yourself in the largest ropes course at sea, where you can conquer over 40 elements as you masterfully maneuver through this multi-level structure. For the ultimate thrill, take a walk on The Plank, which extends 8 feet over the side of the ship. Want to be a rock star? Try your skills on our rock-climbing wall. And get tangled up in our Spider Web, a 24-foot enclosed climbing cage complete with a spiral slide. If traditional sports are more your game, play a round of 9 holes on our ocean-themed, mini golf course with obstacles for all skill levels. Or join a pick-up game on the basketball court, where you can breathe in the ocean air and polish your three-pointers.
Splash Academy Kids ages 3-12 can do what they do best - be kids! Our complimentary youth program is where they can enjoy age-appropriate creative play, sports and more. From scavenger hunts to shipboard family challenges and dodgeball to pizza-making, there's something fun for everyone.
Entourage Teenagers 13-17 have their own hip space to hang out. By day, it's the coolest clubhouse by sea. By night it turns into a dance club party. Add fashion and theatre workshops, themed events, pool parties and more. It's all complementary, and it's all supervised by our certified youth staff.
Getaway Casino Test your luck in one of the largest Casinos At Sea or play favorites like Blackjack, Craps, Roulette, Texas Hold 'Em and Poker. With all your favorite table games and slots, it's easy to see why Norwegian has been rated the "Best Cruise Line Casino" of any cruise line for ten years running by the readers of Casino Player magazine and "Best Cruise Line Casino" by Porthole magazine.
Guppies Hosted by an Early Years Coordinator, Guppies is perfect to for Norwegian's youngest guests. Enjoy up to two hours a day of interactive parent-child activities, including sensory play, painting and more.
More Choices
Spa Thermal Suite
Spa Salt Room
Pulse Fitness Center
Mandara Spa & Salon
Aqua Park
Kids' Aqua Park
Shopping
Sandbar
The Beauty Shop
The Marketplace
The Tides
The Time Zone
Tradewinds
Treasures
Entertainment
Burn The Floor Experience the sizzling entertainment of Burn the Floor, a non-stop display of movement and style based on the world-renowned Broadway show. Described as "audience dazzling" by The New York Times, Burn the Floor is a can't-miss 45-minute dance extravaganza filled with breathtaking choreography, heart pounding music and unforgettable moves. From Harlem's Hot Night at The Savoy, where the Lindy, Foxtrot and Charleston were born, to the Latin Quarter, where the Cha-Cha, Rumba and Salsa steamed up the stage, this sexy performance showcases the passion behind some of the world's most popular dance styles. And if you want to brush up on your ballroom moves, the amazing performers offer dance classes throughout your cruise.
Escape the Big Top A carnival takes an unfortunate turn when a circus act goes awry. A magician puts a curse on everyone, and it's up to you so solve the clues break the spell. Do you have what it takes to be the first to lift the curse? "Escape the Big Top" is fast-paced and full of excitement and intrigue - a not-to-be-missed activity for the whole family.
Levity Entertainment Group Tickle your funny bone at Headliners Comedy Club with performances by Levity Entertainment Group's roster of top-notch comedians. Employing over 300 artists nationwide, Levity is the largest producer of live comedy, creating tours and TV specials for the biggest names in the industry, including Daniel Tosh, Amy Shumer, Gabriel Iglesias and Jeff Dunham. With 12 hilarious shows per week, prepare for a sidesplitting good time.
Howl At The Moon Bring your friends and your favorite song requests for an unforgettable musical journey. This is Howl at the Moon, the world's greatest rock 'n' roll dueling piano show. Come sing and dance the night away as our talented musicians jam out and perform your favorite songs from the 70s, 80s, 90s and today. From Billy Joel classics to modern-day Lady Gaga pop tunes, our versatile musicians can do it all. So get ready for a howlin' good time.
More Choices
Cirque Dreams and Steam (Banquette Seating)
Cirque Dreams and Steam (Floor Seating)
Wine Lovers The Musical
Million Dollar Quartet
Bars & Lounges
Vibe Beach Club Guests will jump for joy upon discovering this private retreat where they can connect with the ocean - and disconnect from everything else. Exclusively for those 18 and over, Vibe Beach Club is resplendent with ocean views, an over-sized hot tub, chaise loungers and a relaxing water feature - ideal for relaxation. A full-service bar, water spritzers, chilled towels and skewers of fruit ease you even more into serenity. A limited number of passes will be available for purchase onboard at the Guest Service Desk.
The Haven Lounge (Private Access for Guests of The Haven Only) Salute the good life in this elegant lounge offering exclusive access to The Haven guests. Light bites are available.
Prime Meridian At the heart of 678 Ocean Place, between Cagney's Steakhouse and Moderno Churrascaria, is where you'll find Prime Meridian Bar. Whether you're enjoying a drink in the middle of your amazing evening or pondering where to go from here, you're at the center of it all.
Bar 21 Steps away from all the exciting action at Casinos At Sea, you'll find the bustling and intimate Bar 21. So order your favorite cocktail, while listening to the sounds of slot machines ringing and guests cheering.
Bliss Ultra Lounge It's electric - all night long. Go clubbing till the wee hours at Bliss Ultra Lounge. From the moment you walk through the lit tunnel and start hearing the music pumping, you'll feel the energy. And so will the glowing walls and bar which illuminate to the intensifying beats.
Garden Cafe Our buffet serves up complimentary breakfast, lunch and dinner - and the floor-to-ceiling windows provide picturesque ocean views. Action stations include meat-carving, made-to-order pastas, omelets, waffles, soft-serve ice cream and more, including specialty dishes from around the world - satisfying your every craving.
More Choices
Sunset Bar
Sugarcane Mojito Bar
Spice H2O
Skyy Vodka Ice Bar
Starbucks
Syd Norman's Pour House
Atrium Bar
Chill Bar
Headliners Comedy Club
Mixx
Spa
O'Sheehan's Neighborhood Bar & Grill
Passenger Capacity: 3,963
Gross Register Tonnage: 145,655
Overall Length: 1068.3 feet
Max Beam: 169.7 feet
Cruise Speed: 22.5 knots
Crew: 1,646
Year Built: 2014
Refurbished: 2019
Please select the deck plan you will like to see below
Deck Eighteen

Sleeping under a palm tree, strolling on endless beaches and eating ice cream while floating in a turquoise sea. What could be further from your everyday world? When you sail the Caribbean you''ll discover how relaxing, entertaining and just plain fun a week really can be. Visit a variety of beautiful islands and escape to paradise on your next vacation.
This vibrant city is actually a rich mosaic of many "neighborhoods." Feel the excitement of Broadway with its great plays and musicals. Explore the financial district-Wall Street and there''s Soho with its galleries, famed Greenwich Village, Midtown, with its glamorous department stores and soaring architecture, and museums everywhere. It truly is a wonderful town!
The fortress of El Morro guards the harbor against long-gone Sir Francis Drake and his British privateers. The colorful streets of Old San Juan retain the Latin flavor of its seafaring past, when this was the heart of the Spanish Main. Sample the fiery rum made here, or indulge in an icy treat made from fresh tropical fruit and enjoy the Caribbean atmosphere.
Port of Basseterre, St. Kitts, St. Kitts and Nevis
This fertile isle is a land of rain forests, tropical flowers, and abundant sugar cane. After a stroll around the charming colonial streets and shops of the capital, Basseterre, tour the island or visit Brimstone Hill Fort, an impressive construction that is one of the wonders of the Caribbean world.
St. Lucia is one of the most scenic volcanic islands in the Caribbean. By helicopter, fly over beautiful Castries Harbor and Les Pitons, St. Lucia's dramatic twin volcanic peaks. By motor coach, venture to the edge of Soufriere's great crater, the world's only drive-in volcano. Or by foot, stroll through lovely Port Seraphine.
The Bajan British accent is very distinctive, reflecting both the Scepter'd Isle and the lovely one they live on. Barbados still has lovely parish churches, great manor houses and a proper Trafalgar Square along with white-sugar beaches and waving fields of cane.
St. John's, Antigua is one of the oldest trading posts in the Caribbean Sea. It is a mixture of restored buildings that date back to the 1600s and some more modern buildings. One of the great things about St. John's is that most of the sights are within walking distance; so go explore the town as soon as you disembark. As you take a stroll along the streets lining the wharf, you will notice vendors hawking everything from clothing to local crafts, artwork, and jewelry. The Public Market is arrayed with an assortment of tropical fruits that you may not recognize. If you are up for a little bit adventure, sample something that appeals to you. Just make sure to ask if it needs any preparation first.

St. Thomas, U.S. Virgin Islands
Prior to the arrival of the Europeans, the island of St. Thomas was once inhabited by the Ciboney tribes around 1500 BC along with two other tribes, the Taino or Arawaks and the Caribs. Even today you will be able to find evidence of these late tribes. Also before the European began to form a colony on this island, pirates once roam this island. The most common stories of pirates usually include the names of Blackbeard and Bluebeard who have been known for thieving Spanish ships filled with gold coins and other valuables. In 1917, the Danish flag was a thing of the past and the flag of the United States is a thing of the present.

Due to the beauty of this island, breath taking attractions are everywhere you look. This island is equipped with historical sites such as the Charlotte Amalie to marine parks and beautiful botanical gardens throughout the island. During your visit make sure you indulge in the Nightlife full of calypso music for your listening pleasure as well as great restaurants for your dining pleasure and semi-block parties for your dancing delight.
Puerto Plata, Dominican Republic
Whether for family fun, historical sight-seeing, sports, or leisurely activity, Puerto Plata will fulfill everyone's desires to the hilt!