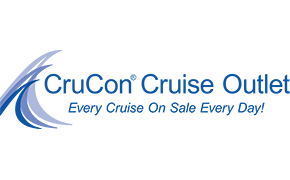 800-493-6609
12 Nights Africa
departing from Cape Town, South Africa
Cruise Line
Norwegian Cruise Line
Departing
Mon, Jan 02, 2023
Return Port
Cape Town, South Africa
Ports of Call
Cape Town, South Africa | Mossel Bay, South Africa | Port Elizabeth South Africa | Richards Bay, South Africa | Durban,...

Cape Town, South Africa
|
Mossel Bay, South Africa
|
Port Elizabeth South Africa
|
Richards Bay, South Africa
|
Durban, South Africa
|
Walvis Bay, Namibia
Date

Date

Location

Location

Arrival

Arrival

Departure

Departure

Mon, Jan 02, 2023

CAPE TOWN

5:00 pm

--

Tue, Jan 03, 2023

CAPE TOWN

--

4:00 pm

Wed, Jan 04, 2023

MOSSELBAY SOUTH AFRICA

8:00 am

4:00 pm

Thu, Jan 05, 2023

PORT ELIZABETH (GQEBERHA)

6:00 am

5:00 pm

Fri, Jan 06, 2023

RICHARDS BAY SOUTH AFRICA

6:00 pm

--

Sat, Jan 07, 2023

RICHARDS BAY SOUTH AFRICA

--

9:00 pm

Sun, Jan 08, 2023

DURBAN

6:00 am

3:00 pm

Mon, Jan 09, 2023

AT SEA

--

--

Tue, Jan 10, 2023

AT SEA

--

--

Wed, Jan 11, 2023

LUDERITZ

8:00 am

5:00 pm

Thu, Jan 12, 2023

WALVIS BAY

7:00 am

5:00 pm

Fri, Jan 13, 2023

AT SEA

--

--

Sat, Jan 14, 2023

CAPE TOWN

7:00 am

--
Click on a port for more information
Vendor
Norwegian Cruise Line
General
Norwegian Cruise Line is the innovator in cruise travel with a 51-year history of breaking the boundaries of traditional cruising. Most notably, Norwegian revolutionized the cruise industry by offering guests the freedom and flexibility to design their ideal cruise vacation on their schedule with no set dining times, a variety of entertainment options and no formal dress codes. Today, Norwegian invites guests to enjoy a relaxed, resort-style cruise vacation on some of the newest and most contemporary ships at sea with a wide variety of accommodations options, including The Haven by Norwegian, a luxury enclave with suites, private pool and dining, concierge service and personal butlers. Norwegian Cruise Line sails around the globe, offering guests the freedom and flexibility to explore the world on their own time and experience up to 27 dining options, award-winning entertainment, superior guest service and more across all of the brand's 16 ships.
Recently, the line was named "Europe's Leading Cruise Line" for the tenth consecutive year, "World's Leading Large Ship Cruise Line" for the sixth consecutive year, the "Caribbean's Leading Cruise Line" for the fifth consecutive year, as well as "World's Leading Cruise Line" and "North America's Leading Cruise Line" both for the second straight year by the World Travel Awards. Norwegian's next new build, the highly anticipated Norwegian Bliss, will be delivered in April 2018 featuring many firsts-at-sea for the global market including the largest race track at sea, award-winning Broadway entertainment, two observation lounges for guests to enjoy stunning ocean and glacier views and more. Norwegian will introduce an additional new "Breakaway Plus" Class cruise ship in 2019 and has six additional ships on order for delivery beginning in 2022.
Overview
Your dream vacation is waiting on the Norwegian Jade. Sail on a Mediterranean cruise and explore castles, cathedrals, romantic islands and sophisticated cities of Europe. Or toss your schedule to the breeze on a Caribbean Cruise and bask on pristine beaches while enjoying island cocktails. As you cruise from port to port along stunning coastlines, we'll keep you entertained day and night with exciting nightclubs, award-winning restaurants, a grand casino, swimming pools, a pampering spa and so much more. There's tons of fun for kids too, so bring the whole family and enjoy the adventure of a lifetime. It's no wonder we are the World Travel Award winner for "Caribbean's Leading Cruise Line" and ten-time winner for "Europe's Leading Cruise Line."
Entertainment
Blazing Boots Imagine yourself bellying up to the the best country bar at sea. You are all invited to Blazing Boots - a first class tribute to pop country showcasing songs from the genre's biggest superstars including Taylor Swift, Carrie Underwood, Luke Bryan, Florida Georgia Line, Shania Twain, Jason Aldean, Miranda Lambert and many others. This dazzling full scale production show blends eye popping music video visuals, hot vocals and innovative choreography into an evening that is part rock concert and all fun. From tear-your-heart-out country ballads to barn burning up tempo hits, this show is sure to get you fired up and your boots blazing!
Elements
Come and experience Norwegian Cruise Line's new production show - ELEMENTS! From mesmerizing magic to the visual feast of flying to exciting music and dance, this dazzling show will revel in the four elements of Earth, Air, Water & Fire. This show is an incredible spectacle of wonder, enchantment and sensual delight.
Palace of Lights
Mambo back in time and feel the rousing pasion of 1950s Cuba in its vibrant heyday with the lively musical, Palace of Lights.
Dining
(Complimentary)
Alizar Dine in this intimate and inviting Main Restaurant offering the beautifully crafted Main Dining Room menus showcasing a variety of entrees and the freshest ingredients.
Grand Pacific Stunning in design with ocean views, enjoy fine dining in this Main Restaurant featuring the beautifully crafted menus created specifically for the Main Dining Rooms.
Jasmine Garden Enjoy a complimentary Asian Fusion dining venue featuring freshly prepared noodles, delicious wok fried dishes, authentic soups, and more.
More Choices
O'Sheehan's Neighborhood Bar & Grill
Garden Cafe/Kids Cafe
Room Service
The Great Outdoors
Specialty Dining (Added Charge)
Moderno Looking for a unique experience? Our authentic Brazilian steakhouse is a must. Start with an impressive salad bar, but save room for skewers of slow-roasted meats carved tableside by our Pasadores.
Teppanyaki The sizzles and surprises never cease at our authentic Japanese Hibachi restaurant. Sit at a lively shared table as a skillful chef perfectly grills steak, seafood and chicken on a large steel grill.
Cagney's Steak is the standard at our American-style steakhouse. Sip your favorite cocktail as you select from premium choice cuts of Angus beef perfectly prepared. And don't forget to order Cagney's famous Parmesan truffle fries.
More Choices
Sushi
Atrium Cafe & Bar
Le Bistro
La Cucina
Bars and Lounges
The Great Outdoors Come as you are, even in your swimsuit, to this casual, buffet bar serving grilled favorites like burgers, hot dogs and great ocean views.
Stardust Theater It's show time! And we've got a really big show for you at the Stardust. Enjoy Broadway and Vegas-style shows in a Venetian Art Nouveau styled opera house with grand Venetian masks adorning the stage curtain.
The Pit Stop Cool your engines at this "race car" themed outdoor bar. Relax with a frosty beer or enjoy the sights with a specialty frozen cocktail.
Sake Bar Tucked inside our Asian restaurant, this full bar also offers premium sake and imported beer.
Topsiders Bar & Grill Enjoy casual dining to suit every taste. From grilled burgers to hot dogs, come as you are and eat as you like after a night out or before your day begins.
Spinnaker Lounge Dance to a different beat and feel the excitement every night. Panoramic views make this the place perfect for parties and informal meetings.
More Choices
Sugarcane Mojito Bar
Mixers Martini & Cocktail Bar
Malting's Beer & Whiskey Bar
Magnum's Champagne & Wine Bar
Jade Club
Bliss Lounge
Activities
Card Room This is one room where playing games is not just encouraged, it's expected. Play bridge or test your skill with board games, chess and more.
Business Center & Meeting Rooms Norwegian Jade's meeting room area features the Scalzi Bridge room, the Academia Bridge room, and the Rialto Bridge room. The Scalzi Bridge room and the Academia Bridge room can be used together.
Entourage Teen Club The Teen Club is made to look like Surfer's Paradise. This hip place for teens to hang out has plenty to do including video games, jukebox, and air hockey.
Mandara Spa & Salon If being pampered is your idea of a vacation, get into the Zen of the moment with a full array of spa treatments designed to put you in a very peaceful and tranquil mood.
Splash Academy Jump into a splash of fun at Splash Academy just for kids 3-12. Join us for active games, arts and crafts, and jump into character with the creative theme days.
Internet Cafe No matter how far you are from home, having access to the Internet is always nearby at the Internet Cafe. Original works of art by a wide range of well-known artists are on display and can be purchased.
More Choices
Jogging/Walking Track
Library
Pool
Sapphire Kid's Pool
Spa Thermal Suite
The Chapel
Video Arcade
Jade Club
Hot Tubs
Fitness Center
Cigar Lounge
Basketball/Volleyball/Tennis Court
Art Gallery
Shopping
Colombian Emeralds International
Galleria Shops
The Galleria Boutiques
The Tides
Norwegian Jade Highlights
Eat somewhere new every night. Choose from 12 international restaurants. French Mediterranean, Asian fusion, Japanese Teppanyaki, Sushi and Sashimi, and an all-American steakhouse await you.
Going big means feeling like a V.I.P. Our Courtyard Villas, located on exclusive Deck 14, share a private-access courtyard with pool, hot tub, exercise room, sundeck, cabanas, and more.
Two 4,390 square foot Garden Villas may entice you with three separate bedrooms, private garden with hot tub, and access to a private courtyard with pool.
Passenger Capacity: 2,402 (double occupancy)
Gross Register Tonnage: 93,558
Overall Length: 965 feet
Max Beam: 125 feet
Draft: 28 feet
Engines: Diesel Electric
Cruise Speed: 22.5 knots
Crew: 1,037
Year Built: 2006
Refurbished: 2017
Please select the deck plan you will like to see below
Deck 15

The wide open plains and hidden tribes of Africa create a mystique that you have to experience at least once in your life. There''s no better way to do so than on a cruise ship. Africa contains the world''s longest river, largest desert, and many other fascinating land masses.

The people make Africa one of the most diverse continents in the world and the wildlife is unmatched. If you''re looking for memories that will last forever, look no further than a cruise vacation to Africa.

One of the world's most scenic harbors, the "Mother City" has welcomed sailors since Portuguese navigators first rounded the Cape of Good Hope in the 15th century. Take a cable car ride to the summit of massive, flat-topped Table Mountain, the city's dominating landmark, for a panoramic view of the Cape from 3,300 feet. At nearby Stellenbosch, the university town famous for its Cape Dutch architecture, sip crisp local vintages at one of the well-known wine estates.
Port Elizabeth South Africa
Along the eastern coast of Africa, you will find the most beautiful city known to man-kind. This dominating tourist attraction stands alone in superiority among the hearts of its past visitors. This friendly city is known for many of its exceptional historical architecture and the allurement of its sites. Within sight of the Algoa Bay lies Port Elizabeth, engulfed in captivating serene country sides.

Dating back to 1820, Port Elizabeth became the country's first permanent British resident. A crew of 4,000 British Settlers that arrived by sea found this city. Port Elizabeth acquired her name from the late wife Elizabeth of the Acting Governor of Cape Colony, Sir Rufane Donkin. This Gateway city to the Eastern Cape is composed of a population over one million, which appoints this city as the fifth largest by population and second largest by area. Port Elizabeth plays an imperative role in the economical growth and well-being of South Africa. This role includes the contribution of the automobile industry for transportation and things such as keeping airports well equipped, port and harbor integrating South Africa with international and national destinations.

Such a beautiful sight to see contains alluring sites such as The Oceanarium, which is known for the notorious Dolphin and seal spectacle, the dolphin research centre, underwater observation area in the aquarium, two larger tanks of sharks and stingrays, and 40 different species of bony fish. The ideal weather in this city provides the perfect atmosphere for water sports. Within this utopian city lie extraordinary findings so we won't dare expose all of its possessions.
Richards Bay, South Africa
In the province of KwaZulu-Natal.
African and Oriental cultures merge harmoniously in the cosmopolitan city of Durban. Zulu rickshaw drivers beckon passengers along Durban's Marine Parade. Silks and gold-threaded saris tempt visitors at the Oriental Arcades. In addition to golden beaches, Durban offers a fascinating history. It is also gateway to Zululand, where the drumbeat of tribal dancing is testimony to the enduring traditions of the Zulus. A visit to Shakaland is an experience of tribal customs.
Walvis Bay is an outpost on the empty stretch of Southwest Africa they call the Skeleton Coast. It was named for the whales once hunted here. Behind the town is the Namib Desert with trackless dunes inhabited by hardy, exotic desert plants and, now and then, a hungry lion or a ghostly herd of elephants. There is only one road, and it leads to Windhoek, Namibia's capital.