21 Nights Mediterranean
departing from Piraeus (Athens), Greece
Cruise Line
Seabourn Cruise Line
Departing
Sat, Aug 07, 2021
Return Port
Venice, Italy
Ports of Call
Piraeus (Athens), Greece | Mykonos, Greece | Symi, Greece | Kusadasi (Ephesus), Turkey | Antalya, Turkey |...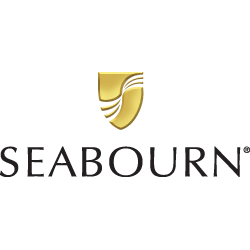 Piraeus (Athens), Greece
|
Mykonos, Greece
|
Symi, Greece
|
Kusadasi (Ephesus), Turkey
|
Antalya, Turkey
|
Limassol, Cyprus
|
Haifa, Israel
|
Ashdod (Jerusalem), Israel
|
Rhodes, Greece
|
Bodrum, Turkey
|
Cesme, turkey
|
Patmos, Greece
|
Monemvasia, Greece
|
Katakolon (Olympia), Greece
|
Parga, Greece
|
Brindisi, Italy
|
Dubrovnik, Croatia
|
Zadar, Croatia
|
Venice, Italy
Date

Date

Location

Location

Arrival

Arrival

Departure

Departure

Sat, Aug 07, 2021

PIRAEUS (ATHENS), GREECE CHECK IN STARTS AT 0200P

--

11:00 pm

Sun, Aug 08, 2021

MYKONOS, GREECE

8:00 am

6:00 pm

Mon, Aug 09, 2021

SYMI, GREECE TENDER REQ'D; WC ACC LIM

8:00 am

5:00 pm

Tue, Aug 10, 2021

KUSADASI (EPHESUS), TURKEY

7:00 am

11:00 pm

Wed, Aug 11, 2021

AT SEA

--

--

Thu, Aug 12, 2021

ANTALYA, TURKEY

8:00 am

5:00 pm

Fri, Aug 13, 2021

LIMASSOL, CYPRUS

9:00 am

6:00 pm

Sat, Aug 14, 2021

HAIFA (TEL AVIV), ISRAEL

7:00 am

11:00 pm

Sun, Aug 15, 2021

ASHDOD (JERUSALEM), ISRAEL

7:00 am

8:00 pm

Mon, Aug 16, 2021

AT SEA

--

--

Tue, Aug 17, 2021

RHODES, GREECE

8:00 am

11:00 pm

Wed, Aug 18, 2021

BODRUM, TURKEY

8:00 am

6:00 pm

Thu, Aug 19, 2021

CESME, TURKEY

8:00 am

11:00 pm

Fri, Aug 20, 2021

PATMOS, GREECE TENDER REQ'D; WC ACC LIM

8:00 am

5:00 pm

Sat, Aug 21, 2021

PIRAEUS (ATHENS), GREECE

7:00 am

11:00 pm

Sun, Aug 22, 2021

MONEMVASIA, GREECE TENDER REQ'D; WC ACC LIM

8:00 am

5:00 pm

Mon, Aug 23, 2021

KATAKOLON (OLYMPIA), GREECE

8:00 am

6:00 pm

Tue, Aug 24, 2021

PARGA, GREECE TENDER REQ'D; WC ACC LIM

8:00 am

5:00 pm

Wed, Aug 25, 2021

BRINDISI (LECCE), ITALY

8:00 am

11:00 pm

Thu, Aug 26, 2021

DUBROVNIK, CROATIA TENDER REQ'D; WC ACC LIM

9:00 am

8:00 pm

Fri, Aug 27, 2021

ZADAR, CROATIA

10:00 am

6:00 pm

Sat, Aug 28, 2021

VENICE, ITALY

7:00 am

--
Click on a port for more information
Vendor
Seabourn Cruise Line
General
At Seabourn, we are passionate about travel. We believe that traveling for pleasure has a redemptive power that enriches people's lives. And we believe that people should travel well.
Cruising on a Seabourn ship is unlike any other form of travel. The experience is luxurious, yet relaxed -- elegant, yet casual -- sumptuous, yet understated. Our intimate ships visit the most desirable destinations worldwide, sailing to the heart of landmark cities, as well as to hidden gems where larger vessels cannot follow.
Our ships attract interesting people, who seek to share experiences beyond the expected in places beyond the ordinary. Our acclaimed staff offers a unique style of heartfelt hospitality that is sincere, thoughtful and personal.
Seabourn pioneered small-ship, ultra luxury cruising, and continues to represent the pinnacle of that unique style of travel. Its fleet of intimate, all-suite ships, carrying between 458 and 600 guests each, sail to the world's most desirable destinations at their peak seasons. On board, guests are served by an award-wining crew. Seabourn's ships attract accomplished people who enjoy traveling well, and sharing fun and adventures with other interesting people. A great many of them have found the Seabourn cruise experience to be their preferred method of travel, and return regularly to sail with us again and again. We would welcome the opportunity to explore whether that might be true for you.
In 2009, Seabourn again raised the bar with the debut of Seabourn Odyssey, hailed as "a game-changer for the ultra-luxury segment." Although larger than the original Seabourn sisters, Seabourn Odyssey carries just 458 guests and offers a wealth of amenities made possible by the highest ratio of space per guest in the cruise industry, including the largest spa on any luxury ship and generous private verandas on 90 percent of her suites. Seabourn Odyssey has since been joined by two identical sisters, Seabourn Sojourn in 2010 and Seabourn Quest in 2011. Our first 600 passenger ship, Seabourn Encore, was delivered in 2016 and a second 600-passenger ship, Seabourn Ovation delivered in Spring 2018.
Our expanded fleet allows us to offer the award-winning Seabourn experience to more travelers, in more cruising regions than ever before. No matter where in our wide world you want to travel, we offer you the opportunity to see it all in perfect elegance and ease -- to travel well -- aboard the best small ships in the world.
We would be honored to have you travel with us on your next journey.
Overview
Introducing Seabourn Ovation, the sister-ship to the already prestigious Seabourn Encore. Seabourn Ovation represents another welcome stage in the evolution of small-ship cruising, which Seabourn pioneered and has consistently expanded and enriched. Both ships will deliver a wealth of new concepts, a fresh vision and a host of illuminating ideas to delight the world's most discerning travelers.
Dining
Earth & Ocean Each evening, our skilled Earth & Ocean chefs create an imaginative array of fresh, inventive dishes - a sophisticated menu celebrating eclectic traditional flavors from around the world, served in a relaxed setting under the stars for a distinctive dining experience unlike any other on board.
The Restaurant
Before Seabourn, open-seating dining on a cruise ship was unheard of. Come when you like, with whom you please, and be seated as you wish. The room is beautiful, the cuisine is exquisite, and the service is simultaneously flawless, friendly and fun.
The Patio
Relaxed poolside dining offering luncheon buffets, salads, soups, grilled specialties and freshly baked pizza. Dinners feature a full menu in an alfresco setting. For The Patio, Chef Keller has developed exclusively for us, a signature Napa burger, as well as an artisanal hot dog dubbed the Yountwurst, named for the hometown of The French Laundry, Ad Hoc, and the original Bouchon and Bouchon Bakery.
The Colonnade Our more casual, indoor/outdoor alternative, features an open kitchen, lavish buffets or table service for breakfasts and lunch, and serves regionally themed, bistro-style dinners with table service nightly.
The Grill By Thomas Keller The Grill by Thomas Keller is a unique culinary concept for Chef Keller, exclusive to Seabourn. Guests setting foot inside the elegant dining room will be treated to table-side preparations of Caesar salad and ice cream sundaes as well as a range of other steakhouse favorites like Lobster Thermidor and creamed spinach, presented a la carte. The timeless menu will draw on the freshest products from artisan purveyors. A cocktail program and wine list of domestic and old-world labels complement the menu.
In-Suite Dining Seabourn is pleased to offer a varied menu available around the clock for service in your suite. You may also order dinner from The Restaurant menu and have your meal served, course by course, in your suite or on your veranda.
Sushi Seabourn researched the best ingredients and developed a menu that is a perfect blend of authenticity to maintain the root of the cuisine, and a twist of Seabourn's culinary expertise. The sushi concept is a modern line that is steeped in tradition using the finest ingredients. Hamachi, tuna, shrimp and other fresh fish products will be shipped from Japan to Sushi and served a la carte for dinner. The menu features caviar and small plates, along with a selection of maki rolls, sushi and sashimi, and salads. In addition, the restaurant will feature three varieties of bento boxes for lunch: meat, seafood and vegetarian.
Bars & Entertainment
Patio Bar Offering the perfect setting for a sunny afternoon, the Pool Patio has everything you need for a day spent unwinding. The swimming pool is surrounded by a sundeck with chaise lounges, shaded seating, two large whirlpool spas, and is within steps of the Patio Grill and Patio Bar.
The Club
Open for afternoon tea then transforms into a dance club in the evening. Socialize while enjoying cocktails, live music, and great company.
Sky Bar
The Sky Bar is a place to enjoy a refreshing tropical beverage during the day, or an evening cocktail under the stars.
Observation Bar
Stunning lounge with a bar and panoramic views. Enjoy Coffee and Tea served every morning, and drinks before or after dinner.
Card Room
Many veteran cruisers specifically choose cruises that provide at least a few days at sea. The Card Room is a great choice for the sea-loving cruiser who craves that languorous feeling of lazy leisure. There will be loads of on board activities during those days, including a great game of bridge.
Activities
Whirlpool A breathtaking ocean vista will dazzle your senses on the pool deck. Boasting a prime location, this picturesque area presents you with the opportunity to soak up some rays during the afternoon, or socialize in the whirlpool in the evening.
Fitness Center
Our Fitness Center features high performance Technogym equipment for cardio and strength training. We also offer a series of complimentary classes including yoga, Pilates and Tai Chi. Or, if personal attention is preferred, our personal trainers will design a nutrition and exercise plan that will help you achieve results. Based on your body's particular needs, this personalized session will expose you to the wellness program that works best with your body. sing a tri-dimensional pulley system, our personal trainers will guide you through a series of exercises designed to improve balance, flexibility and strength.
The Retreat A tranquil setting housed in a distinctive flower-shaped canopy that shields guests from sun and wind, The Retreat is ringed with 15 private cabanas designed as individual luxury living rooms that each feature a large HD flat screen television and a refrigerator stocked with a personalized selection of beverages.
Pool
Offering the perfect setting for a sunny afternoon, the swimming pool is surrounded by an expansive sundeck with chaise lounges, shaded seating, two large whirlpool spas, and is within steps of the Patio Grill. Sun loungers and cabanas are arrayed in a mix of sun and shade. A stage provides occasional live music for dancing.
Salon
All Seabourn ships offer a full-service Beauty Salon offering all traditional salon services including hairstyling, cut and color. Some of our favorites include the Fire and Ice Manicure and Pedicure using a combination of therapeutic cooling gels and the warmth of massage with a heated stone. The Elemis Sole Delight Foot Treatment with Pedicure, a rejuvenating therapy using warmed aromatherapy oils and the decadence of milk protein. Or, try the Elemis Frangipani Conditioning Hair and Scalp Ritual, used for centuries in Tahiti to soften the skin and hair.
Seabourn Conversations
Enjoy fascinating Seabourn Conversations sessions with guest experts from the fields of arts, history, science, and more.
Seabourn Square
A place to enjoy your newspaper or to socialize with your fellow passengers, Seabourn Square is what you're looking for.
Shops
Whether you're buying souvenirs for your friends at home or want a memento of your vacation, our Shops will have what you need. Shop for fashion and cosmetics at The Boutique, jewelry and fine watches at The Collection, or logo cruisewear at the Shop.
Spa & Wellness
Seabourn's Spa & Wellness with Dr. Andrew Weil is the first-ever program of its kind at sea. Each Seabourn ship's Mindful Living Coach is a certified yoga and meditation practitioner who will inspire and educate guests with orientations, seminars and classes during the voyage. Guests who participate in the Mindful Living Program will have their cruise experiences further enhanced by a holistic mind and body perspective. With Dr. Weil's guidance, our fleet-wide mindful living curriculum delivers an even greater degree of mind and body balance, ensuring that guests can break away, relax and rejuvenate while they travel, and offering them an experience that will continue to enrich their lives long after their voyage.
Passenger Capacity: 600
Gross Tonnage: 40,350 grt.
Length: 690 feet
Breadth: 92 feet
Maximum Speed: 15 knots
Maiden Voyage: May 2018
Ship's Registry:The Bahamas
Please note: Stateroom images and features are samples only. Actual furniture, fixtures, colors, configurations and window/porthole views may vary.
Guarantee Category
Description
For this option we select the location and specific suite for you, and notify you prior to departure. Guests are guaranteed to be assigned a suite in the category selected or higher.
Owner's Suite
Description
Owner's Suites feature forward-facing windows, dining for four, separate bedroom, guest bath, two flat-screen TVs, pantry with wet bar. Complimentary internet/Wi-Fi service.
Penthouse Suite
Description
All Penthouse Suite feature dining table for two to four and separate bedroom. Glass door to veranda, two flat-screen TVs, fully stocked bar, spacious bathroom with tub, shower and large vanity.
Penthouse Spa Suite
Description
Complimentary full-day access to The Spa at Seabourn serene area. In-suite spa amenities. All Penthouse Suite feature dining table for two to four and separate bedroom. Glass door to veranda, two flat-screen TVs, fully stocked bar, spacious bathroom with tub, shower and large vanity.
Signature Suite
Description
Signature Suites feature expansive ocean views, forward-facing windows, dining for four to six, bathroom with whirlpool bathtub, guest bath, pantry with wet bar, and two flat-screen TVs. Complimentary Internet/Wi-Fi service.
Veranda Suite
Description
All Veranda Suites feature a full-length window and glass door to private veranda, comfortable living area, queen-size bed or two twin beds, dining table for two, walk-in closet, interactive flat-screen television with music and movies, fully stocked bar and refrigerator, makeup vanity, spacious bathroom with separate tub and shower.
Wintergarden Suite
Description
Wintergarden Suites feature large windows, dining for six, whirlpool bathtub, guest bath, convertible sofa bed for one, pantry with wet bar, glass-enclosed solarium with tub and day bed, two closets and two flat-screen TVs. Complimentary internet/Wi-Fi service.
Please note: Stateroom images and features are samples only. Actual furniture, fixtures, colors, configurations and window/porthole views may vary.
Please select the deck plan you will like to see below
Deck Twelve

Destination
Mediterranean
History. It's everywhere you turn. Down narrow, cobble-stoned streets, atop rugged mountain cliffs just off the decks of your cruise ship. Escape all the pressures of civilization without missing out on any of its pleasures.

Your days ashore are invitations to adventure, education and the pure pleasure of seeing things you've only read about before. Visit castles, museums and galleries. Explore ancient cities through winding canals. From glorious gardens and gilded theaters to famous boulevards and fabled landmarks, you're in for a picture-perfect experience.

Piraeus is the seaport for Athens, the capital of western civilization, which boasts a fantastic mix of classical ruins and vivacious modern life. In a single day, you can climb the hill of the Acropolis to wonder at the Parthenon, join the lively Athenians in Constitution Square, and then find a welcoming taverna for some spirited bizouki music, plenty of ouzo to drink, and with luck, energetic Greek dancing.
The narrow passageways of Mykonos are a twisted maze of whitewashed houses, miniature churches, lazy windmills, and tiny cafes serving up Greek specialties. Sample the freshest squid or lobster just snatched from the blue Aegean Sea, or shop for typical flokati rugs.
Kusadasi (Ephesus), Turkey
This charming, picturesque resort where Antony and Cleopatra used to vacation is best known as the port for the ancients ruins of Ephesus - one of the world's most wondrous archaeological sites. Explorations should include such masterpieces as the Great Amphitheatre, where St. Paul addressed the Ephesians, the Library of Celsus, and the temples of Athena and Apollo - all connected by marble streets rutted by the wheels of countless chariots.
This fortified seaport was already centuries old when St. Paul and St. Barnabas left its harbor on their journey to Antioch. Explore the superb museum in a converted Byzantine church, visit the ancient Roman Theatre, or simply relax amid the pleasant scents of orange groves and pine forests. Those hungry for more history can venture to the ancient towns of Side and Perge.
The birthplace of Aphrodite, the goddess of love and beauty, is nearby on this island - the third largest in Europe. Explore what is now called the Medieval Museum, a restored castle where Richard the Lionheart married in 1191. Visit a mosque, browse the local artisan shops and take in the natural and architectural delights of Cyprus.
A lovely seaport in its own right, Haifa is a departure point for Tel Aviv and Holy Land sightseeing. Jerusalem beckons with the Mount of Olives and the Western Wall. Jericho, Nazareth, Bethlehem, and the crusader city of Acre are also within reach.
Ashdod (Jerusalem), Israel
Perched on sand dunes, Ashdod is a gateway to the Holy Land. From here, you can journey to Jerusalem and Bethlehem and walk the Via Dolorosa and see the stations of the cross. Among the many other sites of interest are the Western Wall, the Church of the Holy Sepulcher and, in Bethlehem, the Church of the Nativity.
Legend has it that Apollo blessed this isle with sunshine and beauty. True to the myths, the "Island of Roses" is rich in magnificent scenery and umbrella-lined beaches. Take an excursion to Lindos, where high on a hill rises an ancient acropolis dedicated to the goddess Athena. You will also want to see the medieval Old Town, once home to the Crusading Knights of St. John, and tour the Grand Master's Palace, an Italian restoration famed for its superb mosaic floors.
Built upon the remains of the city of Halicarnassus, Bodrum is now a beautiful resort village on the Aegean Coast with intriguing sights. Visit the ruins of the Mausoleum, one of the seven wonders of the ancient world, or the Crusader Castle that guards the harbor.
This island is known as the site of the apocalyptic Revelations of St. John the Divine, written here during his exile from the Roman Empire. The cave where he lived is near the site of the Monastery of the Apocalypse. The Monastery of St. John, built on one of the island's highest points, houses priceless icons and manuscripts in its Treasury.
Katakolon (Olympia), Greece
Katakolon is your gateway to Olympia, where the ancient Greeks flocked every four years for more than a millennium to celebrate the sacred games dedicated to Zeus. Visit the ruins of the Sanctuary, with its athletic quadrangles, stadium-temples and treasuries; then browse in the modern Archaeological Museum, a treasure house of Archaic, Classical and Roman sculptures, including the famous Niki "Winged Victory."
On the west coast of Greece lies the enchanting town of Parga. The brightly painted boats in its beautiful harbor offer trips to secluded sandy beaches nearby. The scent of jasmine fills the air as you stroll along the waterfront past open-air tavernas, restaurants and cafes. Take a tour to the ancient Necromandion (oracle of the dead) or to Nikopolis, a Roman city built by the emperor Octavian to celebrate his victory over Mark Antony and Cleopatra.
Jewel of the Dalmatian coast, girded in ninth-century walls that rise sheerly from the water's edge, Dubrovnik is one of the best-preserved medieval towns in Europe. Within the ancient fortifications is a labyrinth of narrow alleyways and a striking Renaissance boulevard called the "Stradun."
Venice enchants you from your first glimpse as your ship glides through the Grand Canal. A world power in the middle ages, its affluence lives on in its beautiful old buildings like those surrounding Piazza San Marco. Be sure not to leave without a romantic ride along the canals in a gondola.