8 Nights Europe
departing from Barcelona, Spain
Cruise Line
Carnival Cruise Line
Departing
Sat, Oct 23, 2021
Return Port
Barcelona, Spain
Ports of Call
Barcelona, Spain | Marseille, France | Livorno (Florence/Pisa), Italy | Rome (Civitavecchia), Italy | Naples, Italy |...
Barcelona, Spain
|
Marseille, France
|
Livorno (Florence/Pisa), Italy
|
Rome (Civitavecchia), Italy
|
Naples, Italy
|
Messina, Sicily, Italy
|
Palma de Mallorca, Spain
Prices starting from
Inside

Oceanview

Balcony

Suite

$719

USD

$89.88

USD

per day

$869

USD

$108.63

USD

per day

$1,069

USD

$133.63

USD

per day

$1,934

USD

$241.75

USD

per day
Port charges of $179 included. Taxes and fees of $188 are not included.
Date

Date

Location

Location

Arrival

Arrival

Departure

Departure

Sat, Oct 23, 2021

BARCELONA, SPAIN DOCK

--

5:00 pm

Sun, Oct 24, 2021

MARSEILLES (PROVENCE), FRANCE DOCK

7:00 am

4:00 pm

Mon, Oct 25, 2021

LIVORNO (FLORENCE/PISA), ITALY DOCK

7:00 am

7:00 pm

Tue, Oct 26, 2021

ROME (CIVITAVECCHIA), ITALY DOCK

7:00 am

8:00 pm

Wed, Oct 27, 2021

NAPLES (CAPRI/POMPEII), ITALY DOCK

7:00 am

7:00 pm

Thu, Oct 28, 2021

MESSINA (SICILY), ITALY DOCK

7:00 am

5:00 pm

Fri, Oct 29, 2021

FUN DAY AT SEA FUN AT SEA

--

--

Sat, Oct 30, 2021

PALMA DE MALLORCA, SPAIN DOCK

9:00 am

6:00 pm

Sun, Oct 31, 2021

BARCELONA, SPAIN DOCK

6:00 am

--
Click on a port for more information
Vendor
Carnival Cruise Line
General
In a nutshell... we're all about fun vacations at sea and ashore! A Carnival cruise features day and nighttime entertainment like stage shows, musical performances, deck parties, casinos and more. (Like what? Like waterslides!) We invite our guests to come as they are, and we make everyone feel right at home with comfy staterooms, attentive service, casual and elegant dining, plus a variety of bars and gathering places indoors and out. Guests enjoy this unique experience against the backdrop of some of the world's most beautiful seaports.
Our 26 ships operate 3- to 24-day voyages, departing from every coast in the U.S., as well as Canada, Puerto Rico and Barbados. While we're best known for Caribbean cruises, we sail to other exotic and amazing destinations like Mexico, Alaska, The Bahamas, Europe, Hawaii and the Far East. Additionally, Carnival Cruise Line Australia now has three ships, and offers cruises from Sydney and Melbourne to New Zealand, the Pacific Islands and Singapore.
Carnival Cruise Line proudly supports important causes like St. Jude Children's Research Hospital.
Overview
Legends are made, not born... and over time, this ship has become even more deserving of its nameplate. Let's discover some of the secrets of Carnival Legend.
If you're out to find new legends, flip directly to the RedFrog Pub, featuring not only a mythical mascot, but actual drinks - plus Caribbean atmosphere by the gallon. Your heroic journey down the Green Thunder waterslide is a saga you'll recount for ages. Bonsai Sushi proves that you needn't teach a man to fish for him to enjoy delicacies from the sea. And once you've had a look - not to mention a taste - at the certifiable cocktail magic of Alchemy Bar, you still may not believe your eyes.
This ship, which pays tribute to some of the most enduring legends throughout the ages, still features classic Carnival Legend favorites. Take a dip in the Camelot and Avalon pools, wish for fortune at Club Merlin Casino, and taste something savory at Truffles Restaurant. There's more than one way to dine at Lido Deck's Unicorn Cafe, including handmade faves at Guy's Burger Joint and fresh taco-burrito goodness at BlueIguana Cantina. And of course there's The Golden Fleece Steakhouse, where the great multi-course meal is no myth.
Music lovers who go for the classics will love Billie's Piano Bar. Anyone with a move in their groove will find Lip Sync Battle: Carnival the place to let it out. Kids will tell and retell their tale of their favorite vacation, spent hanging out and meeting new friends at one of three supervised youth areas. And adults can get lost in a good book, or just one another's company, at the legendarily kid-free Serenity Adult-Only Area... and then dance the night away at Medusa's Lair Dance Club. Activities on Carnival Legend? Nothing short of legendary.
For a cruise vacation that's sure to go down in your history books, turn to Carnival Legend.
Activities
Build-A-Bear Workshop at Sea
Make cuddly new friends at sea.
*Additional Charge
Cooking Demonstration
Taste what happens when our chefs demonstrate how they make some of your favorite onboard foods.
*Additional Charge
Atrium
There's no place at sea as welcoming as the atrium - the welcome-aboard center.
Make it With Michaels
Make creativity happen with an onboard arts and crafts session designed by the experts at Michaels!
Bingo
B-I-N-G-O, B-I-N-G-O, B-I-N-G-O ... this BINGO is a game-o.
*Additional Charge
Onboard Internet
Stay connected and share the good times you're having.
*Additional Charge
More Options...
Art Auctions
Art Exhibitions
Art Games
Art Seminars
Basketball
Cherry on Top
Games
Library
Master the Martini
Mini Golf
Mixologist Competitions
Video Arcade
Ship Highlights
Serenity Adult-Only Retreat!
Chill out in this kid-free oasis aboard Carnival Legend that's the hub of relaxation for adults. Kick back under the shade of a big umbrella and just relax! Take in the ocean view or hop in the hot tub; whatever your fancy.
Slide & Glide
Splash, play and slide on our Twister Waterslide aboard Carnival Legend. Its spiral is three-decks high and fun for all ages.
Hit the Jackpot
Feeling lucky? Sure you are. Try your hand at poker, blackjack, roulette, craps and more - Just a sampling of the games Carnival Legend's Club Merlin Casino has in store.
Lounging Around
Meet, greet, chill and chat at the Carnival Legend Atlantis Lounge. It's a cool place to have a drink, tell friends a joke, listen to live music and laugh till dawn.
Piano Magic
Check out Carnival Legend's Billie's Piano Bar for the ultimate in fun. Listen to live music, make song requests, sing along or just chill with others.
See a Show
Follies (main show lounge) - Sit back and enjoy the performance, where every night aboard Carnival Legend is an extravaganza.
Unicorn Cafe (Lido Restaurant)
Stroll around the buffet and explore our many international cuisines and made-to-order options at the Carnival Legend Lido restaurant.
Check Out the Game
The Carnival Legend Dream Team (sports bar) - Cheer your home team to victory or just catch up with friends.
The Golden Fleece Steakhouse
The intimate ambiance and mouth-watering favorites at the Carnival Legend's Golden Fleece Steakhouse will make this a truly memorable meal.
Truffles Restaurant (Main Dining)
Choose Early (6 p.m.), Late (8:15 p.m.) or Your Time (5:45 p.m. to 9:30 p.m.) dining in the Carnival Legend main dining room and feast on culinary pleasures to your heart's delight.
Club O2
The place to be a aboard Carnival Legend for teens 15-17 - They can enjoy their own cool parties, movies and shore excursions.
Kids, Teens, & Family
Zumbini
We're getting kids ages 2-5 moving - and having an amazing time. Every Carnival cruise now includes Zumbini!
Seuss at Sea
Just you wait and see what there is to see at Seuss at Sea!
Hasbro, The Game Show
Your favorite board games come to life in this fun-for-all-ages game show extravaganza.
Camp Ocean
At Camp Ocean, 2-11 year-olds stay busy, keep active and have fun as they enjoy all new ocean-themed activities in supervised, age-based groups.
Arts and Crafts
On a Carnival cruise, kids put the "create" in "creative time."
Circle "C"
Welcome to the ultimate hot spot for guests ages 12 to 14. And with all this fun happening, they'll be LOLing in no time.
More Choices
Basketball
Build-A-Bear Workshop at Sea
Cherry On Top
Club O2
Green Eggs and Ham Breakfast
Mini Golf
Night Owls
Pools
Seuss-a-palooza Parade
Seuss-a-palooza Story Time
Towel Animal Theater
Twister Waterslide
Video Arcade
WaterWorks
ZSpa
Dining
Guy's Burger Joint
Take a big juicy bite of one of the best burgers at sea, brought to you by none other than celebrity chef Guy Fieri.
BlueIguana Cantina
Head on down to our Mexican cantina, where the food is fresh an the atmosphere is fresher.
Steakhouse
Premium cuts and seafood are the centerpiece to this evening dining experience.
*Additional Charge
Dining Room
Three courses, no pretension. This kinda-fancy dining event brings a premium selection of food options (and fun!) to your table every night.
Green Eggs and Ham Breakfast
Sit down to breakfast with the world of Dr. Seuss.
*Additional Charge
Lido Restaurant
When it comes to a variety of food served in a casual dining atmosphere, this is the center of it all.
Pizza Pirate
Ahoy hungry mateys, this is the place to enjoy a tasty pizza, indeed.
More Options...
24-Hour Room Service
Bonsai Sushi
Bottomless Bubbles
Breakfast Grill
Chef's Choice
Chopsticks
Coffee Bar
Cooking Demonstration
Dining Room Breakfast
Good Eats
Kids' Meals for Campers
Kids' Menus
RedFrog Pub
Salad Bar
Seaday Brunch
Special Diets
Steakhouse Selections
Sweet Spot
Swirls
The Carnival Deli
The Chef's Table
Spa and Fitness
Spa Carnival
The spa features premium beauty and wellness therapies, for premium results.
Massage
If you're all about feeling good, we've got a massage to match.
Facial Treatments
We won't just treat you, we'll treat you well.
Men's Services
Hey man, been to the spa lately?
Medi-Spa
Looking to improve your looks? Look no further.
More options...
Fitness Classes
Fitness Center
Hair & Beauty Salon
Jogging Track
ZSpa
Entertainment
Playlist Productions
How about a show, to go? Our theater full of amazing musicals cruises along with you.
CLUE: The Murder Mystery
So maybe you've cracked the case at home...great! Now try your luck at collecting clues at sea, as the real-life mystery unfolds around you.
The Punchliner Comedy Club
Hope you packed your funny bone - our onboard comedy performances are designed to tickle 'em just right.
Stage Shows
Grab a seat in our main stage area for a performance that may literally knock your socks (or flip-flops) off.
Live Music
Music lovers, listen up. Because our ships are rocking and rolling with some of the best bands at sea.
More Options...
Hasbro, The Game Show
Karaoke
Lip Sync Battle: Carnival
Nightclub
Piano Bar
Casino
Carnival Players Club
Your Sail & Sign card is the key - play and earn special perks, private invitations and great offers.
Slots
On your next cruise, try your luck at one of our state-of-the-art slot machines!
Blackjack
There's great blackjack action - hit the tables.
Drinks On Us!
The secret to free drinks in the casino... is no secret at all.
Casino Bar
Finding a great drink here is never a roll of the dice.
More Choices...
Casino Prize Games
Casino Tournament
Poker
Scratch-Offs
Table Games
Shops
Cherry On Top
There's a candy store on the ship? Sweet!
Fine Jewelry
Commemorate your vacation by picking up a great deal on a lifetime supply of sparkles.
Beauty
Try out a new look or stock up on your favorites-top name cosmetics, fragrances and skincare items are up to 25% off retail prices.
Watches
Your Carnival cruise is a great time...to save big on watches, tax- and duty-free!
Liquor
Raise a glass to savings with onboard liquor deals: up to 50% off...plus the entire selection is tax- and duty-free!
Accessories
There's an almost-endless selection of designer jewelry and accessories on the ship...so bring your inner fashionista along.
Apparel
We're not putting you on! There's great clothes shopping - tax-free - aboard the ship.
Events
Groove for St. Jude
Do good. Feel good. And help some kids - also good, right?
Holidays Aboard
Holidays are some of the greatest days...and definitely some of the best to be enjoying a cruise.
Mega Deck Party
A deck party this 'Mega' can only happen on a deck this 'Lido.'
Sailaway Party
Get ready to have an absolute blast, from the moment we get going.
Outdoor
Serenity Adult Only Retreat
Serenity's the faraway place... that's actually quite close to it all.
WaterWorks
Built for some serious splashing.
Pools
For a cool day at sea, make it a pool day at sea.
Mini Golf
Like real golf, only smaller... and packed with delightful obstacles.
Jogging Track
Enjoy a run with a view.
Twister Waterslide
The splashiest route from point A to point B.
Basketball
A game of hoops at sea is perhaps triple-double the fun of a game on land.
Bars and Lounges
RedFrog Pub
Good beer, good tunes, good times. Welcome to the island-inspired ambiance of the Caribbean's chillest hangout. the red frog rum bar on carnival cruise lines.
RedFrog Rum Bar
Get into the island vibe at this tropical hangout, serving your fave rum drinks and our own private-label draft beer.
Alchemy Bar
For the perfect antidote to all that pre-vacation stress, try a unique cocktail custom-concocted by our mix-masters.
BlueIguana Tequila Bar
Feel like a frozen tequila drink? How about an ice-cold Mexican beer? Grab a stool, amigo. This is where you wanna be.
Exclusive Carnival Brews
Yes-you can! Some of our most popular original beers are now available on every ship, in convenient cans.
Mixologist Competitions
Calling all cocktail captains: come mix it up, pour it over ice...and let's raise some spirits.
More Options...
Casino Bar
Cheers!
Cruise the Vineyards
Master the Martini
Piano Bar
Sports Bar
Inaugural Cruise: 2002
Passengers: 2,124 (Double Occupancy)
Length (ft.): 963
Beam: 106 ft.
Max Draft: 26ft
Gross Tonnage: 88,500
Crew Onboard: 930
Speed: 22 knots
Registry: Valletta, Malta
Please note: Stateroom images and features are samples only. Actual furniture, fixtures, colors, configurations and window/porthole views may vary.
Interior
Description
An Interior stateroom is the most affordable way to cruise, and Carnival Legend's interiors are not just cozy, but are full of things you'd expect from any Carnival stateroom: a full private bathroom, Carnival Comfort Collection linens and just-a-call-away 24-hour room service.
Interior with Window (obstructed view)
Description
When is an Interior stateroom more than an Interior stateroom? When one comes with a floor-to-ceiling window, letting sunlight stream into your stateroom. Your room will also feature even more space, a sky view through that window of yours, plus a seating area to enjoy it from. (Note that the view will be obstructed.)
Ocean View
Description
Catch a glimpse of what's going by from your Ocean View stateroom aboard Carnival Legend, where you'll get views you won't find anywhere on land. Don't miss sunrise and sunset at sea - your comfy stateroom is the best way to experience these!
Balcony (Obstructed Views)
Description
An Obstructed View Balcony stateroom on Carnival Legend provides all the indoor amenities of a Carnival stateroom, as well as some of the outdoor ones as well, including your own personal outdoor space that's great for stretching out and relaxing.
Balcony
Description
Balcony staterooms were designed for maximum sea breeze and the most stunning views, so look to a balcony if you're looking to cruise aboard Carnival Legend. Any time you're in your room, you're just steps away from your own personal outdoor oasis, featuring the sort of sea view you can also feel.
Extended Balcony
Description
Extended Balcony staterooms feature a larger balcony with more lounge-around room, more kick-back space, and all the Carnival stateroom amenities: a full private bathroom, Carnival Comfort Collection linens and just-a-call-away 24-hour room service.
Aft-View Extended Balcony
Description
Extended Balcony staterooms feature a larger balcony with more lounge-around room, more kick-back space, and all the Carnival stateroom amenities: a full private bathroom, Carnival Comfort Collection linens and just-a-call-away 24-hour room service.
Premium Balcony (Obstructed Views)
Description
Step into a Premium Balcony stateroom aboard Carnival Legend and it's easy to see exactly what you're getting: one seriously spacious stateroom. It's about more than just the room itself, you'll find... step onto your oversized balcony and you'll find that when there's a sea breeze in your hair, there's no limit to the relaxation you can have.
Premium Balcony
Description
Step into a Premium Balcony stateroom aboard Carnival Legend and it's easy to see exactly what you're getting: one seriously spacious stateroom. It's about more than just the room itself, you'll find... step onto your oversized balcony and you'll find that when there's a sea breeze in your hair, there's no limit to the relaxation you can have.
Balcony Guarantee
Description
Any balcony stateroom, or better, depending on availability.
Grand Suite
Description
A Grand Suite aboard Carnival Legend features even more space than the standard suite - plenty of room in your room! This stateroom is loaded for an unparalleled experience: VIP check-in, a huge balcony, and even a convenient dressing area with vanity.
Inside Guarantee
Description
Any inside stateroom, or better, dependng on availability.
Junior Suite
Description
As you step into a Junior Suite aboard Carnival Legend, you can't help but feel that you're stepping into full-size luxury in a smaller package. Featuring a standard-size balcony, in a Carnival Legend Junior Suite you'll find everything else there is to love about a suite.
Ocean Suite
Description
A Carnival Legend suite is the ultimate way to cruise. With more space for stretching out indoors, plus a large balcony for kicking back outdoors, try an Ocean Suite to experience private, luxurious relaxation. Ocean Suites also include VIP check-in, walk-in closet and bathroom with whirlpool.
Ocean View Guarantee
Description
Any ocean view stateroom, or better, depending on availability.
Suite Guarantee
Description
Any suite, depending on availability.
Vista Suite
Description
Don't get us wrong - a Carnival Legend Vista Suite stateroom is a lovely room with all the suite fixings. But the thing to see here is truly the view that your balcony affords you. A Vista Suite features a wraparound balcony that provides wide, stunning views when you're outside, and a uniquely panoramic inside view thanks to a wall of windows that brings more of that outside inside.
Please note: Stateroom images and features are samples only. Actual furniture, fixtures, colors, configurations and window/porthole views may vary.
Please select the deck plan you will like to see below
Sky Deck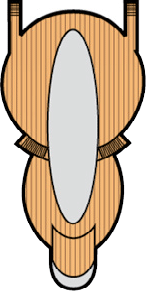 European cruises include Northern and Western European itineraries. Cruising Northern Europe may be perfect for you. Northern European itineraries typically visit the Scandinavian peninsula, Baltic states, and the Netherlands on seven to fifteen day cruises. You may prefer Western European cruises. Cruises in Western Europe often leave from London, Lisbon, or Rome and can last from five to eighteen days. Ports visited include Paris, France; Dublin, Ireland; Barcelona, Spain; and the south of France. Choose either one, and you''ll enjoy unlimited first-rate cuisine and you''ll have a range of activities available to you on a comfortable and well-appointed cruise ship.
Barcelona is the cultural heartland of Spain, yet its first language is Catalan, the native tongue of the proudly independent Catalonia region. Stroll down the shady, tree-lined Ramblas between street musicians and elegant bistros. Then perhaps visit the venerable Gothic cathedral, Picasso Museum or enjoy the architectural genius of Antonio Gaudi's Church of the Holy Family.
Marseille is France's second largest city, but it often goes unnoticed and unvisited by travelers... They are missing out on one of France's most diverse cities, both in terms of people and activities... Today, Marseille faces the same problems as any growing city. Crime is an issue, as is racial tension between the native French population and the arriving North African immigrants. Twenty-five percent of the population in Marseille is of North African descent, and that number is growing. But the city has come to embrace its newfound diversity, and is eager to put its best foot forward to attract a piece of the ever-growing tourism industry.
Livorno (Florence/Pisa), Italy
From Livorno (Leghorn), your path leads through the rolling green hills of Tuscany to Florence, the flower of the Renaissance. The creative explosion happened right here, with masterworks by Michelangelo, Brunelleschi and Botticelli now landmarks of daily life. Ufizzi, Academmia, il Duomo: the art treasures of a golden age are commonplace to blessed Florentines.
Rome (Civitavecchia), Italy
The port of Civitavecchia is the gateway to The Eternal City, where all roads lead. Mad traffic careens past monuments of the great civilizations of the past. You will want to see it all: the soaring inspiration of St. Peter's, the Vatican and the Sistine Chapel; the flow of life along the Spanish Steps, the Coliseum, the Via Veneto and Trevi Fountain. Be sure to leave time for la dolce vita in one of the piazzas.
One of the most spectacular bays in the world lies in the shadow of Mt. Vesuvius. Visit the San Carlo Opera House and the cathedral of San Janarious, or tour the ancient ruins in the Roman cities of Pompeii and Herculaneum.
The setting for Shakespeare's Much Ado About Nothing, Messina has much to offer in the way of history. Its dramatic, boulder-filled harbor has challenged navigators since the days of Ulysses. Try to visit the city's Bell Tower at the stroke of noon--the hour when one of the world's largest and most fanciful mechanical clocks springs into action. Messina's museum is also noteworthy for its Renaissance masterworks.
The major island in the chain known as the Balearics, Mallorca is Spain's sunny outpost in the Mediterranean. The town of Palma boasts a shady plaza near the Gothic Cathedral. Visit the Roman ruins and the Drach Caves nearby, or journey to the enchanting village of Valledemosa. Leave time to shop for lovely majolica faux pearls and hand-made lace.