24 Nights Europe - Western
departing from
Cruise Line
Regent Seven Seas Cruises
Departing
Mon, May 18, 2020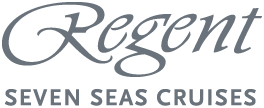 Date

Date

Location

Location

Arrival

Arrival

Departure

Departure

Mon, May 18, 2020

LONDON (SOUTHAMPTON), UK

--

6:00 pm

Tue, May 19, 2020

PARIS (HONFLEUR), FRANCE

8:00 am

8:00 pm

Wed, May 20, 2020

ST. PETER PORT (GUERNSEY), CHANNEL ISLANDS

8:00 am

5:00 pm

Thu, May 21, 2020

BREST, FRANCE

8:00 am

6:00 pm

Fri, May 22, 2020

LA ROCHELLE, FRANCE

10:00 am

8:00 pm

Sat, May 23, 2020

BORDEAUX, FRANCE

9:00 am

--

Sun, May 24, 2020

BORDEAUX, FRANCE

--

7:00 pm

Mon, May 25, 2020

BILBAO, SPAIN

11:00 am

11:00 pm

Tue, May 26, 2020

GIJON, SPAIN

8:00 am

6:00 pm

Wed, May 27, 2020

LA CORUNA, SPAIN

8:00 am

6:00 pm

Thu, May 28, 2020

CRUISING THE ATLANTIC OCEAN

--

--

Fri, May 29, 2020

SAINT-MALO, FRANCE

7:00 am

5:00 pm

Sat, May 30, 2020

LONDON (SOUTHAMPTON), UK

8:00 am

9:00 pm

Sun, May 31, 2020

CRUISING THE NORTH SEA

--

--

Mon, Jun 01, 2020

EDINBURGH (NEWHAVEN), SCOTLAND

8:00 am

6:00 pm

Tue, Jun 02, 2020

KIRKWALL (ORKNEY ISLANDS),SCOTLAND

10:00 am

7:00 pm

Wed, Jun 03, 2020

STORNOWAY (HEBRIDES), SCOTLAND

7:00 am

4:00 pm

Thu, Jun 04, 2020

GLASGOW (GREENOCK), SCOTLAND

10:00 am

10:00 pm

Fri, Jun 05, 2020

BELFAST, NORTHERN IRELAND

8:00 am

6:00 pm

Sat, Jun 06, 2020

LIVERPOOL, UK

8:00 am

9:00 pm

Sun, Jun 07, 2020

HOLYHEAD, WALES

8:00 am

7:00 pm

Mon, Jun 08, 2020

DUBLIN, IRELAND

8:00 am

6:00 pm

Tue, Jun 09, 2020

CORK (COBH), IRELAND

8:00 am

5:00 pm

Wed, Jun 10, 2020

PORTLAND, UK

--

10:00 pm

Thu, Jun 11, 2020

LONDON (SOUTHAMPTON), UK

8:00 am

--
Click on a port for more information
Vendor
Regent Seven Seas Cruises
General
Regent Seven Seas Cruises is the world's most inclusive luxury experience with a five-ship fleet that visits more than 450 destinations around the world. The final phase of Regent Seven Seas Cruises $125 million fleet-wide refurbishment was recently completed, elevating the elegance of its fleet to the standard set by the all-balcony, all-suite Seven Seas Explorer, which entered service on July 20, 2016. Seven Seas Explorer is joined by all-balcony, all-suite sister-ships Seven Seas Voyager, Seven Seas Mariner, and all-suite, 90 percent-balcony Seven Seas Navigator. In early 2020, Regent will perfect luxury with the launch of Seven Seas Splendor.
With headquarters in Miami, Regent Seven Seas Cruises is owned by Norwegian Cruise Line Holdings Ltd., a diversified cruise operator of leading global cruise lines Norwegian Cruise Line, Oceania Cruises and Regent Seven Seas Cruises. These brands operate a combined 25 ships with approximately 50,400 lower berths visiting more than 510 destinations worldwide. The Company will introduce seven additional ships through 2025, and has an option to introduce two additional ships for delivery in 2026 and 2027.
Overview
Simply put, Seven Seas Explorer sets the bar for luxury cruising. Every stunning suite has spacious closets, high-end finishes, relaxing Elite Slumber beds and private balconies. Be inspired by artwork from Picasso and Chagall as you dine on epicurean feasts.
Spa & Fitness
Fitness Center
Serene Spa & Wellness fitness experts lead popular exercise classes, such as Pilates, yoga and meditation and are on hand to offer advice and demonstrate the use of fitness equipment. Equipment includes spinning bikes, dumbbells, treadmills, Technogym Strength Machines, workout mats and step benches. One-on-one training can be arranged with a fitness instructor. Guests under the age of 16 are not permitted in the Fitness Center.
Jogging Track & Recreation
Whether you prefer to start your day with a brisk jog or wait until later and get in an afternoon walk, our Track is a popular destination for those who've developed active lifestyles back on dry land. Onboard Seven Seas Explorer it's an outstanding place to get your heart pumping while enjoying unforgettable ocean vistas.
Serene Spa & Wellness

Welcome to the ultimate indulgence: a day at the serene Canyon Ranch spa. Located on Deck 5 aft, guests can choose from an array of experiences such as signature massages and therapeutic bodywork, aromatherapy, ayurvedic and seaweed treatments, as well as facials. Guests may also choose from an extraordinary selection of luxurious beauty treatments, including hair care, manicures, pedicures and more available in the salon.
Cuisine
Pacific Rim
Celebrating the culinary traditions of Asia, Pacific Rim delights guests with the perfect balance of delicious flavors and Zen-like ambiance. The restaurant is located on Deck 5, and the interior glows with muted lighting that illuminates intricate architectural details. During dinner, guests are treated to incredible ocean views through windows designed in an abstract lotus shape, a universal Asian motif. To complement the stunning decor, Pacific Rim's chefs created a delectable menu of Pan-Asian creations with dishes such as grilled Korean barbecue lamb chops, wok-fried beans, eryngii mushroom and gochujang dressing. Pacific Rim is open for dinner each evening, reservations are required.
Chartreuse
Featuring a modern French menu, Chartreuse evokes memories of a chic Parisian fine dining restaurant discovered during an evening stroll. Located on Deck 10 aft, wherever guests are seated in this regal restaurant, they will be treated to a succulent dinner while enjoying incredible ocean views. The restaurant ambiance is complemented by a menu that features dishes expertly prepared using modern techniques for a multiple course celebration of French gastronomy. Chartreuse is open for lunch on alternate port days and every day at sea, in addition to dinner each evening with reservations.
Prime 7
A true classic in every sense, the Prime 7 restaurant aboard Seven Seas Explorer personifies luxury at every turn. Handsomely decorated with ingenious uses of glass, metal and granite, you will feel as if you have arrived at an iconic members-only club. Enjoy a cocktail at the bar before being taken to your personal banquette. And after savoring a succulent filet mignon or a mouthwatering cote de boeuf, delight in a digestif and a lively conversation with fellow guests in the comfort of supple leather wing-back chairs.
Sette Mari at La Veranda
In the evenings, La Veranda transforms into the warm and inviting Sette Mari at La Veranda, where tables are candlelit to match the star-filled skies. The menu also transforms into a tantalizing journey of alluring antipasto, perfect homemade pastas, enticing main courses and divine desserts hailing from all over Italy.
Compass Rose
Our largest specialty restaurant at sea, this is the perfect setting to enjoy breakfast and dinner. Located on Deck 4, Compass Rose delights with a beautifully defined atmosphere and transitions from refreshing natural light during the day to a romantic ice blue lighting theme at night. The new dinner menu is so encompassing and customizable that it provides guests with a seemingly endless combination of dishes to choose from, prepared to taste, garnished with a sauce of choice and complemented with side dishes and accompaniments. Additionally, each evening the ship's Executive Chef creates nightly specials, which adds more than a dozen mouthwatering appetizers, pasta dishes and entree choices to the menu.
More Choices
La Veranda
Coffee Connection
Pool Grill
Room Service
Entertainment
Meridian Lounge
Located on Deck 5 mid-ship, the Meridian Lounge is elegantly appointed and comfortably furnished. Boasting an expansive bar and relaxed arm chairs, this space is an ideal location to gather for a cocktail, especially after one of the many exciting performances at the Constellation Theater. Entertainment-rich evenings continue with virtuoso performances by resident musicians.
Casino
Guests delight in the exciting gaming offerings inside our elegant, Monte Carlo-style casino. The Casino is located on Deck 4, and is open every day at sea when not restricted by territorial border limits. Glass doorways lead the way to games that include Blackjack, roulette, poker, and a full craps table, as well as slot machines.
Connoisseur Club
Located on Deck 11 forward, the Connoisseur Club is the perfect venue to enjoy a fine cigar or imbibe a favorite libation while enjoying spirited conversation with new found friends. This elegant hideaway provides comfortable leather armchairs and a club-like atmosphere. Smoking is permitted in the Connoisseur Club.
Constellation Theater
Located on Decks 4 and 5 forward, the Constellation Theater features an intricate entry-way mosaic, table-top Murano glass lamps and comfortable cabaret-style seats. Enjoy thrilling shows such as Paradis, our bohemian cabaret featuring a sophisticated collection of vignettes that showcase a distinctive French style, and My Revolution, an enthralling, original musical that takes the audience back to when Beatlemania and the British invasion hit North America.
Explorer Lounge
Located on Deck 4 mid-ship, the Explorer Lounge's rich mahogany wood columns, heavy leather chairs and deep blue fabrics set the tone for the start of a wonderful evening. Our resident musicians entertain with familiar tunes and special requests from an intimate stage arched with a golden proscenium. Guests may meet friends for a pre-dinner cocktail at the elegant, black marble bar.
Observation Lounge
Located on Deck 11 forward, the Observation Lounge brings to life opulence and indulgence with a rich color palate that features shimmering silver, gold, black and white color hues, while the floor to ceiling windows provide guests with incredible ocean vistas. The Observation Lounge musicians will entertain daily and it is the perfect spot for unwinding from afternoon tea time to pre-dinner cocktails to a nightcap.
Amenities
Boutiques
Whether looking for something special to wear for dinner or a memento to bring back home, guests may browse through designer garments and fashionable accessories in our shops. Located on Deck 4 just outside the Constellation Theater, The Boutiques offer a wide range of items from upscale handbags to exclusive fragrances to fine jewelry in an intimate and unhurried setting.
Business Center
Seven Seas Explorer offers FREE WiFi access throughout the ship, allowing guests to connect to the Internet with their own device. If a guest prefers to travel without a laptop, the staffed Business Center on Deck 5 offers desktop computers that allow them to access their emails and browse the Internet. Guests also have access to a printer for a nominal fee.
Reception & Concierge
Our guests' every wish, whim and want can be fulfilled at our welcoming Reception Desk on Deck 5 in the Atrium. Open 24 hours a day our office staff is happy to answer questions. The ship's Concierge can be contacted at the Reception Desk as well. He or she is eager to provide guests with general assistance.
Activities
Culinary Arts Kitchen
At the Culinary Arts Kitchen, guests learn how to prepare a variety of exquisite dishes in a welcoming environment reminiscent of the most prestigious cooking schools in the world in both layout and design. Eighteen individual cooking stations sit atop three long curved rows with white quartzite countertops and stainless steel accents, belaying the complex and richly flavored foods you will prepare during the classes.
Gourmet Explorer Tours
Our optional Gourmet Explorer Tours, offered exclusively aboard Seven Seas Explorer, allows guests the unique opportunity to experience the culinary culture of the world's most delicious destinations. They revel in the chance to shop at local markets in the company of a knowledgeable local expert and their Chef Instructor from the Culinary Arts Kitchen, as well as tour the kitchens of renown chefs and dine at award-winning restaurants.
Card Room

The beautifully decorated Card Room is an inviting and tranquil oasis. Guests may gather their favorite teammates for lively afternoon or evening of board games, as well as enjoy a social game of Bridge or participate in an ACBL Tournament on select voyages. The Card Room is steps away from the Pool Deck on Deck 11 forward.
Destination Services

Located on Deck 5 in the Atrium, Destination Services helps guests arrange shore excursions, whether a tour from our FREE Unlimited Shore Excursion menu or a customizable Regent Choice Shore Excursion. The helpful office staff can also assist with tailor-made pre-and post-cruise programs, from a simple stay in a luxurious hotel to a 3-night extension that includes private tours of coveted destinations.
Library
Well-stocked and exceedingly comfortable, the Library offers a calm setting for reading and relaxing. A vast collection of volumes ranging from destination-specific guide books to best-selling mysteries to classic literature are available. The Library is conveniently located across the Card Room on Deck 11 forward.
Pool Deck
Guests lounge their day away under the warm sun and an unforgettable vista on our Deck 11 Pool Deck. Outfitted in teak accents, the Pool Deck is one of the most elegant at sea, featuring a lavish pool and two whirlpools. Amiable and dedicated crew is readily standing by to bring refreshing beverages and plush towels.
Infinity-Edge Plunge Pool
Soak in the refreshing Infinity-Edge Plunge Pool that is located on Deck 5 aft just outside of the Canyon Ranch SpaClub. An inviting teak-deck terrace filled with plush, partially covered lounge chairs surround the intimate pool. The views are dramatic from wherever you are, as the pool contours to the stern of the ship.
Overall Length: 735 ft.
Beam (Width): 102 ft.
Draft: 23 ft.
Suites: 375
Guests: 750
Officers: European
Crew: 552 International
Guest Decks: 10
Gross Tonnage: 55,254
Cruising Speed: 19.5 Knots
Ship's Registry: Marshall Islands
No category information available.
Please select the deck plan you will like to see below
Deck 14
Destination
Europe - Western

While you visit Western Europe you're guaranteed the most extraordinary experience as you visit the ports of interest. In Alicante you'll have the opportunity to visit a fortress from the third century BC that was built by Amilcar Barca, who was a Carthaginian. In Cadiz you have the choice to visit the art gallery that features masterpieces by Zurbaran, Murillo, and Alonso Cano. The most popular attraction in Barcelona would be the La Rambla, which offers everything from restaurants to street entertainers. The main attractions you'll find in Casablanca would be the Hassan II Mosque, which is a 1930's shimmering white medium high-rise. The town of Naples tourist attractions are its historical castles from the 13th and 17th century. You may have recognized the town of Civitavecchia as being the place of the extraordinary masterpiece in the Sistine Chapel by Michelangelo. Gibralter's tourist attraction would be the legendary Barbary Apes, which has been said that the ape's survival predicts the existence of the British. In Lisbon you'll have the chance to visit plenty of Monuments and museums. In the city of Palermo, its main attractions would be the historical Arab-Norman buildings. Arrecife tourist attractions include the Castles of San Jose, which was constructed in 1779 and is now the International Museum of Modern Art. While you're in Palma de Mallorca, plenty of historical buildings and structures are available to visit.